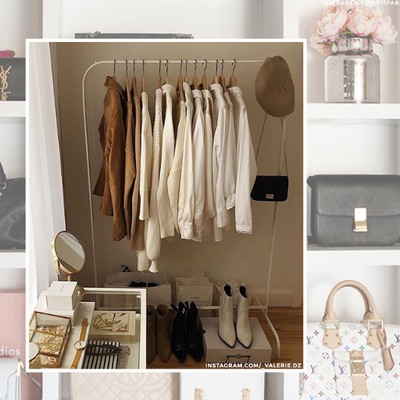 7 Tips To Organise Your Wardrobe

The new year is the perfect time to brave a wardrobe detox. From the small changes you can make to how to get organised once and for all, here are our top tips to upgrade your closet's feel and functionality in 2020…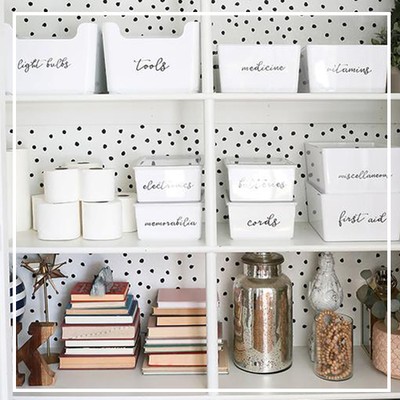 INSTAGRAM.COM/classyclutter
Get Labelling
It's easy to resolve to keep everything in its rightful place, but actually sticking to it can be a challenge. Labelling everything from your denim section to your accessories drawer will help you stay organised, and avoid stray clothes showing up in the wrong spot.
Invest In Good Storage
From drawer dividers to box containers, having orderly storage can make a big difference to staying organised. Make small changes, like separating all jewellery by colour or type, keeping thick knits in boxes, and storing pairs of shoes together in boxes or on shelves to make them easier to find.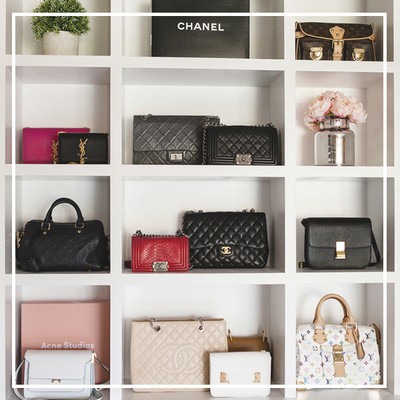 INSTAGRAM.COM/fitfabfunmom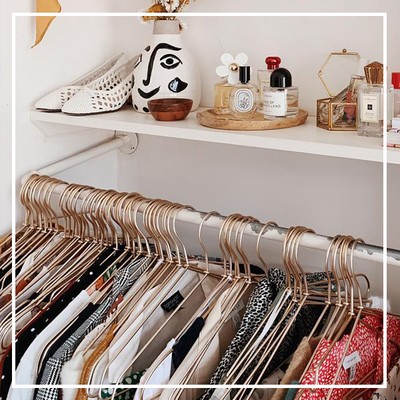 Spend On Matching Hangers
A bit of uniformity does wonders to an aesthetic, so ditch the shop freebies and the dry cleaner donations. Instead, invest in covered hangers to protect your clothes and clean up your wardrobe's appearance.
Try Colour Coding
If you're guilty of a disordered space, piecing clothes together according to colour can add some easy structure, and make styling outfits that bit quicker.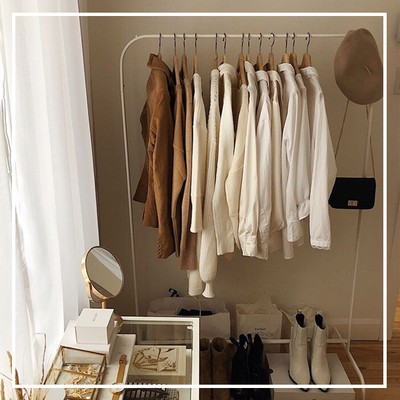 instagram.com/_valerie.dz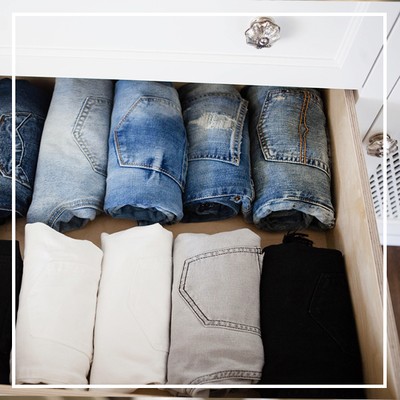 INSTAGRAM.COM/fitfabfunmom
Roll, Don't Fold 
For pieces that live in your drawers, like T-shirts, trousers, pyjamas and jeans, try rolling and placing adjacent to each other instead of folding and stacking on top. The drawer will look neater, and you'll be able to see what's in there without having to rummage.
Try Non-Conventional Storage
Short of space? Turn to Pinterest for ideas on unusual storage solutions – from displaying your accessories to curating a shoe wall, there are numerous, inventive ways to tackle that overflowing cupboard.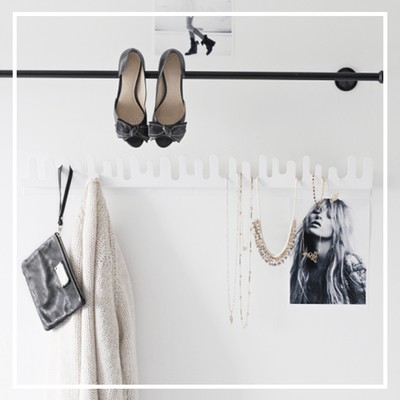 INSTAGRAM.COM/stylizimoblog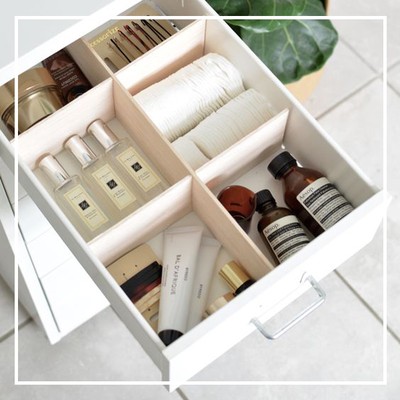 Use Drawer Dividers
Save yourself time spent searching through a messy sock and underwear drawer by using dividers. They're a cheap, quick fix that gives an instantly smarter feel – try them in your cosmetics drawer too.