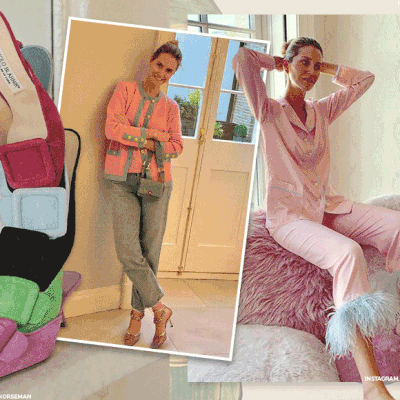 Belma Gaudio's Fashion Little Black Book

If you've ever set foot in Koibird, Marylebone's ever-changing, colour-filled concept store, you won't be surprised by its founder's bold and frivolous style. Belma Gaudio launched the boutique as a destination for frequent travellers to discover fun, emerging designers and the result is a treasure trove of on-trend heroes and exotic accessories. Here, Belma opens up her little black book…

The coolest piece I've ever found on my travels has to be some vintage lace and hand crocheted dresses made by the local ladies of Puglia in Italy.
I rarely walk away empty handed from a vintage store. One of my favourites is The Real Real – and if you ever need alterations, go to The Wardrobe Curator. 
My favourite vintage piece I've ever bought has to be a McQueen couture piece he designed when he was at Givenchy. Its leather, with a large fringe at the bottom. I got salad dressing on it during the opening of McQueen at the V&A, and was gutted, I tried everything. But I checked on it the other day, and time has evaporated the stain. 
The best independent stores are found on Melrose in LA – think The Line, Irene Neuwirth, Santa Maria Novella and Glossier, as well as the big designer names. Head east to find Fred Segal and all the vintage stores, and N. Fairfax Ave for all the hottest streetwear.
When I'm in NYC, I love to visit NOLITA and wander around Bowery, Spring, Prince and Broome Street, as they all have varied stores and cafés. Lafayette has some gems too, like BLK Denim, Kith and Maison Kitsune, while Soho has Totokaelo and Flying Solo. Canal Street Market is another fave, and I also think KITH is one of the coolest boutiques in the world. They create and stock the newest track suits, sneakers, and "It" streetwear brands, as well as amazing collabs with big names. 
The most unexpected destination for great fashion is Lagos, Nigeria. The creativity and energy of the artists and designers there is really intoxicating. They draw on their heritage to create fresh, authentic and contemporary designs and are committed to sustainability with a slow fashion model, so they don't over produce and are determined to support their local artisan communities. KOIBIRD has done a full edit around Lagos this spring/summer. ALARA, is my favourite boutique there – it mixes big brands, with local designers, furniture, homeware, while WAFFLESNCREAM is one of the coolest under-the-radar names to know right now.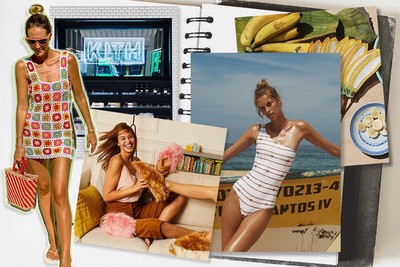 @belmagaudio, @kith, @koibird, @verdelimon_swimwear
The most unusual shop in the world is Pebble London. It's got the most varied and unique selection of jewellery from countries around the world. They source tribal, beaded, metal, stone, coral, amber jewellery from faraway lands and it's a treasure trove that counts many designers and movie companies as clients.
The best resort label is CHUFY. I love how Sofia Sanchez de Betak is inspired by her travels to create prints for her brand of flowy, easy-to-wear dresses and separates. As for swimwear specifically, it has to be Verde Limon. They make fun and quirky prints before applying them to swimsuits.
The best sustainable brand is FISCH swimwear. They use 100% regenerated nylon fibre crafted from abandoned fishing nets and other nylon waste. SKIN is also one of my go-tos for organic loungewear, lingerie and clothing.
For something really special, I shop at Galerie Kreo. Clemence and Didier are friends and have had the best eye for design for over 20 years.
The best fashion gift I've ever given is a purple thick cashmere tracksuit from Elder Statesman, custom embroidered all over with the person's nickname. As for a gift I've received...no one usually dares buy me anything!
My perfect shopping day would include having the whole day free to sit, sip Matcha lattes, and surf vintage stores online. I also love people watching, which is often best done from Frieze Art Fair. You get it all sorts of creatives that come out of hiding.
Follow @belmagaudio and visit Koibird.com