Hilary Alexander: My Life In Fashion

Few people are as qualified to share their life in fashion as Hilary Alexander. The long-serving former fashion director of the Daily Telegraph has been in the industry for nearly 60 years, racking up countless broadcasting credits, receiving special commendation from The Council of Fashion Designers of America and earning an OBE for her services to fashion journalism. We picked her brain on a lifetime in the industry…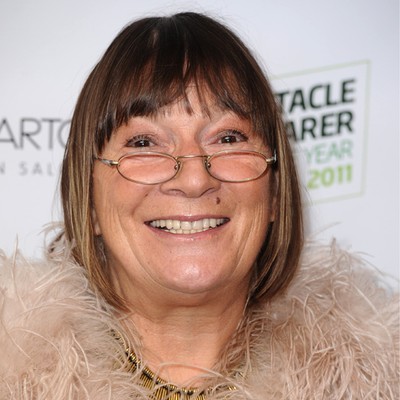 My first fashion memory is… making a pair of rainbow striped pedal pushers on my mother's Singer sewing machine. She hated them. I had to drop them out my bedroom window, leave the house in something else, and then change at the bottom of the garden.
My love for fashion started when… I moved to live in Hong Kong. It was the beginning of the boutique era (mirroring Carnaby Street etc), and young natives who had moved abroad came back and started opening up funny little boutiques. I was the fashion editor of the China Mail newspaper, and so I got to report on them and do shoots. I also began hunting around the old antique stores in Cat Street, looking for jewellery, and used to buy Chinese jackets in the Communist department store. Later I worked for the Hong Kong Trade Development Council, again as fashion editor. I edited its fashion magazine, Apparel, and set up the first Young Designer shows at the Hong Kong Ready to Wear Festival.
The worst fashion mistake I ever made… was a semi-sheer, glitter, lame, harem-style jumpsuit. It was when I lived in Hong Kong. I took it with me on my first trip to Paris. Total shame! I threw it away after one wearing.  
The first person whose style I idolised… was Cher. She seemed so incredibly exotic, with the most beautiful hair.
The best style advice I've ever been given… is be yourself. Another good tip I used when styling Daily Telegraph readers was to get them to try something on, then look in the mirror with a hand partially covering their eyes and ask themselves: "What would you think if you saw this coming towards you on the street or at a party?"  
My best bargain ever… was a vintage Wallis backless gown in gold and black sequinned tiger-stripes, bought for £35 at The Clothes Show in the NEC about 7 years ago. I took it to my local dry cleaner and he found a tailor who added new shoulder pads.
My first designer purchase… was a Giorgio Armani jacket and trouser suit in the Browns' sale about 1984…I wore it on a business trip up to Yorkshire and was told I looked like something out of Steptoe & Son…….  
I developed my personal style when… I began collecting tribal jewellery, and that led to gypsy skirts, fringing, feathers – a kind of Boho-hippy look. I've never been a minimalist. I have toned down as I've got older, but I still wear Mongolian hats, Moroccan and Masai jewellery, Rajasthan coats etc...
My most worn item of clothing is a red poppy-print, bias-cut dress from Whistles bought in 1985, the year I joined the Daily Telegraph. It's the dress I wore to Buckingham Palace when I was given my OBE by HM The Queen. And leopard-print leggings. I have about six pairs and am always looking for more.
The hardest piece I've ever tried to get hold of…  is the perfect long, black top with long sleeves to go with leopard-print leggings.
The most extravagant thing I've ever bought… is my silver and coral tribal wedding necklace from the Atlas Mountains, bought in the souk in Marrakech in about 1989 for US$300.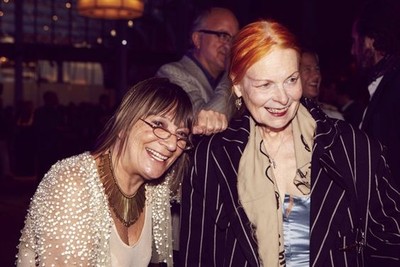 My first fashion week experience was… seeing Vivienne Westwood and team sewing dresses backstage, half an hour after the show was meant to start, while Hebe Dorsey, the then feared fashion editor of the International Herald Tribune, dozed in the front row.…

The purchase I've most regretted is… a pair of Alexander Wang black suede, high-heel boots - so uncomfortable I've only worn them once for about half an hour. I keep meaning to sell them on eBay.  
My shopping philosophy is… buy it when you see it. I never go shopping specifically looking for something. Most things I spot randomly, usually when I'm on a trolley dash in M&S, Debenhams or Topshop or when sourcing clothes for the annual Breast Cancer Care charity fashion gala which I style every year.
The fashion item I'd save from a burning building… is my Dries Van Noten pink/gold woven skirt, snapped up in the Browns' sale about 1992.
My favourite designer collection ever… almost anything Dries does, because of the exotic fabrics and textiles he discovers from places like Uzbekistan and Bhutan. Also early Romeo Gigli – his cocoon coats were extraordinarily beautiful, in fabrics that looked like medieval tapestries.
My first fashion week experience was… seeing Vivienne Westwood and team sewing dresses backstage, half an hour after the show was meant to start, while Hebe Dorsey, the then feared fashion editor of the International Herald Tribune, dozed in the front row.…  
I would swap wardrobes with… Florence Welch – as long as I could add 5 inches to my height. Otherwise Virginia Bates.
My favourite era for style… is impossible to define, but I love the colours and embroideries of Rajasthan, the textiles of Turkmenistan and Uzbekistan, along with Peruvian and Bolivian woven cloaks.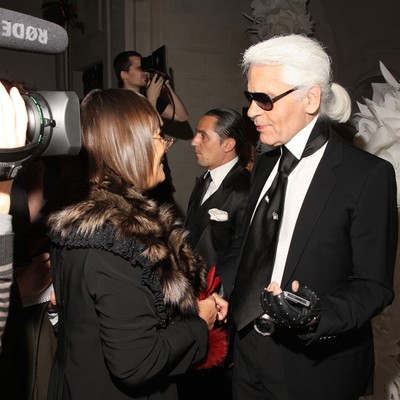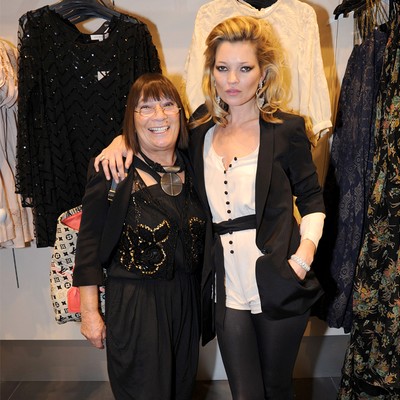 The most stylish city is... London – during London Fashion Week. It has a glorious, devil-may-care charm mixed with serious fashionista style.
The product/collection I would design would be… sustainable, made by artisans and decorated with shells and beads.... 
These days I would never wear… batwing sleeves, baby-doll dresses, leather skirts, anything beige, high-heeled shoes, taffeta… 
When I need a confidence boost… I wear something pink, red or orange.
My proudest fashion moment is receiving the OBE from HM The Queen for services to fashion journalism.
 
DISCLAIMER: We endeavour to always credit the correct original source of every image we use. If you think a credit may be incorrect, please contact us at info@sheerluxe.com.