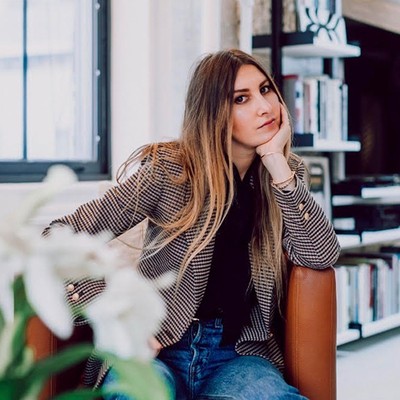 How To Clear Out Your Wardrobe

With all this time at home, there's no excuse not to finally have that wardrobe clear out. Not sure where to start? Here, stylist to the stars Allison Bornstein breaks it down step by step with her easy dos and don'ts.

THE CLEAR-OUT 
Step 1: Take Out Your 'REGULARS' 
These are the things you wear all the time. This doesn't mean your favorite pieces, or what you wish you wore – you must be realistic. It's very illuminating to see these pieces together. It allows you to find a common thread between the pieces that you grab for, and hone in on your personal style. Is it all black? Do you mostly like denim with stretch? Do you only wear one kind of top? If you realize you wear only leggings and sweaters but don't necessarily love leggings and sweaters, figure out a way to make the look a little more sophisticated. Maybe you like the look of leggings, so you could try to find some denim that fit in a similar way? Or maybe you love the comfort factor – so find things that feel comfortable but still make you feel polished. 

Step 2: Pull Out The 'NO's 
These are the things you never wear. That can mean pieces you no longer like, pieces that don't fit you, or pieces that you love and don't wear.

Step 3: Categorise The 'REST' Into Two Groups…
'NOT NOW' (you don't want to wear this right now, but you also aren't ready to get rid of it). These can be maternity clothes, or things you haven't worn all season but still think have potential. Put your 'NOT NOW' pieces into a suitcase so they're out of sight but still accessible if they feel inclined to take something out. The trick with this is to give yourself a time limit. if you don't go back to something then get rid of it. The 'NOT NOW' is sort of a holding pattern but usually, once a piece is out of sight you realise you can live without it and don't miss it.
'HOW' (you love this but don't know how to wear it). This is the category for those beautiful pieces you love, but have a hard time styling or just can't make work. 
Step 4: Pair The 'HOWS' With The 'REGULARS' 
This is my favourite part. By pairing things you feel less comfortable in, with items you wear all the time, you can make them work. For example, if you love to wear blazers, t shirts and denim but you bought a wild, colorful jacket you don't know how to wear, maybe try replacing a blazer with it and wear with jeans and a tee. A lot of clients say after they complete this part it feel like they went shopping, because it allows you to reimagine and restyle a piece in a way that makes it feel brand new. 

Step 5: Filter In The 'REGULARS' And The 'HOWS' 
This involves re-organising your wardrobe by category and colour. It gives you a change to see everything and create a space that feels intuitive to you. It also gives you a chance to see what you have and adjust your shopping habits accordingly.

THE DOS AND DON'TS
Don't go in stages – instead, have one big clear out. If you leave it too long it becomes a daunting task and you're less likely to finish. That said, you can do little clean outs here and there. If you purchase a few new things, do a mini clean out and donate some items to "make room" for the new. It isn't about space, but more about keeping it minimal and manageable.
 
Don't be too hard on yourself. Think of it as learning about your behavior and the way you consume. It is so easy to get frustrated with yourself when we have pieces we've spent money on, yet never worn. Instead of beating yourself up, try to learn why, so you don't make that mistake again. 
 
Do donate and resell. I usually resell my designer items to The Real Real and donate everything else but do what works for you. There are plenty of wonderful resale shops that take vintage pieces and high street brands, so why not make a little extra cash?
 
Do hold onto those emotional attachment pieces. If you have room, keep them. Or put them in a suitcase or a place that is out of the way so you don't have to look at it every day but still have easy access. 

ONCE THE CLEAR OUT IS DONE... 
Challenge yourself to try new things. You don't have to go crazy and adopt a new style, but try to wear a piece you wouldn't normally reach for. Have a colorful blazer you never wear? Match it with a simple white tee and jeans. Once you wear something and break that barrier, it begins to feel more like you.
 
Look to unexpected sources for fresh wardrobe inspo. I usually love the styling on NET-A-PORTER. Look there to see how they've paired something. It is always elevated but wearable. 
 
Don't worry if you default to the same look – nowadays we have so much style inspiration on Instagram it's great to see women who have a signature style and stick to what they like. Think of Diane Keaton or Jane Birkin – they both have a uniform of sorts and that's what makes them icons. You don't have to wear the same exact thing every day but if you have a capsule wardrobe, you can easily mix and match to create new combos.
 
Try to dress up a little now you're working from home. Looking good makes us feel good and do the job better. I've been experimenting with a few new outfits. I like the idea of wearing leggings (still comfortable but sleek) with a black turtleneck or crewneck sweater and adding some jewelry. It's an easy all-black look but it's still cozy. Another favorite is wearing a crisp button up shirt with a gold chain and sweats. It's dressed up on the top but cozy on the bottom.
Follow @allisonbornstein6
Watch Allison in action at YouTube.com
You can book an online styling & wardrobe clear out with Allison via FaceTime here. 
DISCLAIMER: We endeavour to always credit the correct original source of every image we use. If you think a credit may be incorrect, please contact us at info@sheerluxe.com.