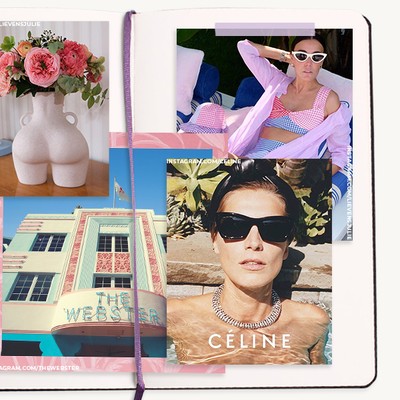 Julie Lievens' Fashion Little Black Book

A Brussels-based painter and image consultant, Julie Lievens has a seriously impressive collection of designer pieces – not to mention some enviable collabs with leading industry names under her belt. With her jet-set job, she's more than qualified to open her fashion little black book…

I don't have one particular favourite shopping street but I used to love hanging around Rue Saint-Honoré in Paris when Colette was still there. I miss that store a lot.
The most unusual shop in the world is Dover Street Market London. That place is so cool – they always do the best events and collabs. I remember a Balenciaga event where you could print your own t-shirt with animals and 90s typography.
The coolest piece I've ever found on my travels is a beautiful handmade crochet dress that I bought in Puglia. It's the dress that gets the most comments every summer. Puglia is definitely the most unexpected destination for great fashion – you can find so many treasures there.
The coolest boutique in the world is Icon shop, in Brussels. They have some really original hand-picked brands and the best personal shoppers in the world. Think Rejina Pyo, Simon Miller, Maryam Nassir Zadeh, Paco Rabane and so many more – it's a must-visit if you're in the city.
The best concept store is The Webster, in Miami. It's so different. The environment makes it such a pleasure to shop. They have an outstanding Chanel collection, too.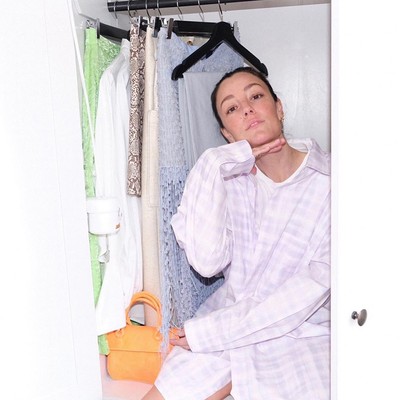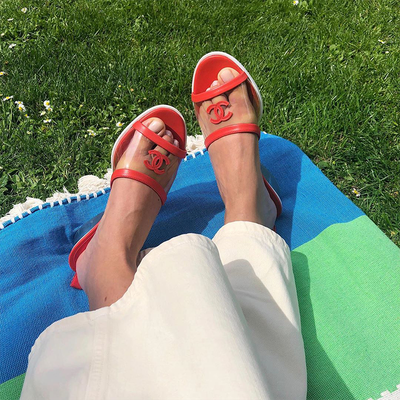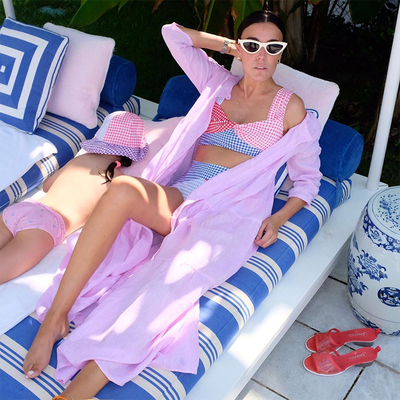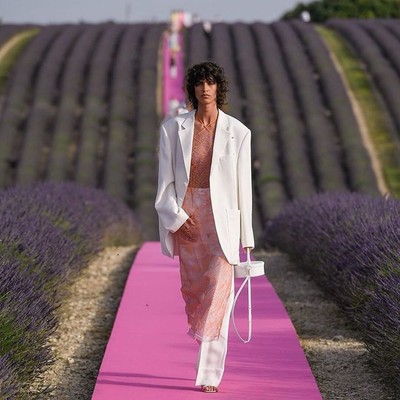 The best department store in the world is Gallerie Lafayette on the Champs Élysées. They have a great selection of brands, plus after shopping you can head to Simon Jacquemus' Oursin restaurant. 
The coolest under-the-radar brand is a little label called C'est la Vie. I love their prints. I have a little orange skirt with printed strawberries on it. On the flip side, I love The Row for basics.
My perfect shopping day would include a good restaurant for lunch and several coffee breaks. Paris is perfect for that. I love to go to La Société and watch the world go by, eating lobster spaghetti. I also like to hang out in the gardens of Loulou restaurant next to the Louvre museum.
The coolest resort label is, without a doubt, Jacquemus. It's so fresh and sexy – everything I love about summer. This season, half my wardrobe is from him.
The best brand for swimwear is Eres – you can't beat the classics. I collect all the models in various colours.
I never walk away empty handed from Tokyu Hands in Tokyo – it's the best shop to buy crazy things you don't really need, but give you that childlike feeling of happiness.
The best vintage store in the world is Le Grand Strip in Brooklyn. My favourite vintage piece I've ever bought is a fuchsia Yves Saint Laurent blazer from the 80s. The buttons are like rubies.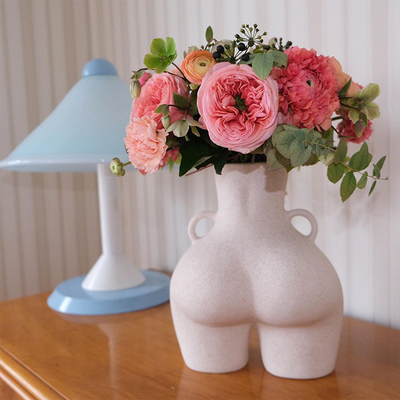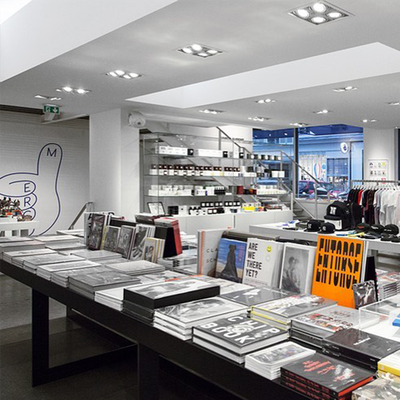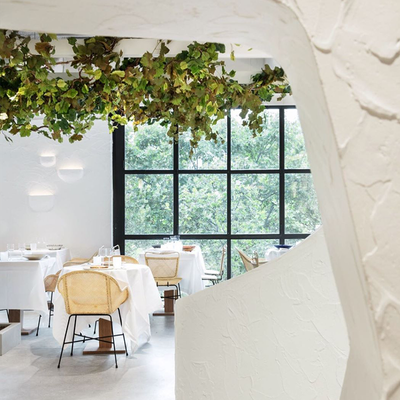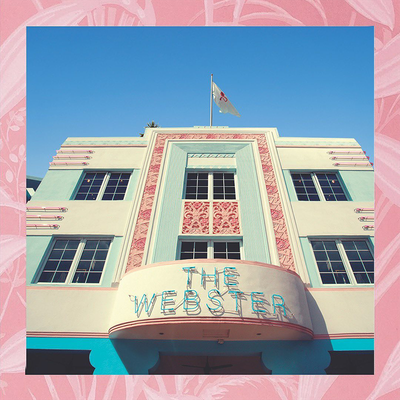 If I could only wear one brand again, it would be 'Old Céline'. It was 'la Belle Époque' – I'll always be nostalgic about it. I hope Phoebe Philo crops up again somewhere soon.
When it comes to sustainable fashion, I'm a big fan of Mara Hoffman. They use responsibly sourced organic, recycled and regenerated materials wherever possible.
For something really special, I shop at Ssense.com – they have the best selection online. Their collaborations with designers are always the coolest.
The best fashion gift I've ever received was a beautiful Dries Van Noten starfish adorned with rhinestones, from my best friend Julien. 
 
Follow @LievensJulie