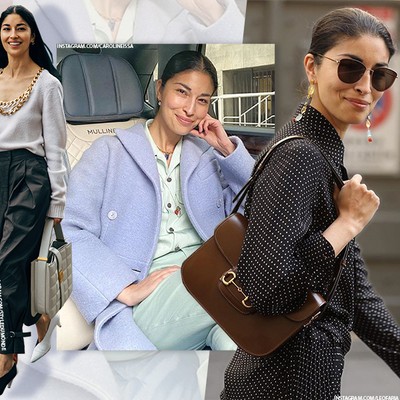 My Life In Fashion: Caroline Issa

As chief executive and fashion director of contemporary culture publication Tank Magazine, and editor of digital mag Because, Caroline Issa is a legend in the publishing and fashion world. A former management consultant, she's also a street style star, and has launched collections with Nordstorm, Monica Vinader to name a few. She also happens to be one of the nicest women in the business. Here, she tells us what 20 years in the fashion industry has taught her about great style…

My first fashion memory is styling my brother in my mother's clothes - maybe around age 7 or 8? He wasn't very happy about it. 
My love for fashion started when I was young. When food shopping with my mother, I'd grab a Sassy and the other teen magazines which were sold next to the cashier, before graduating to Liz Tilberis' Harper's Bazaar and American Vogue. These magazines were windows into another world, far away from my bedroom window in Montreal.
My first designer purchase was a brown Jil Sander suit. I used my first pay check when I was a management consultant.
The worst fashion mistake I ever made was getting a buzz cut in my third year in college, thinking it was the same thing as the pixie cut that Audrey Hepburn had. It was not.
The first person whose style I idolised was my aunt Sandy. She was a fashion lover and wore original Helmut Lang, Comme des Garcon and Mugler in Malaysia. I used to go through her closet all the time. 
The best style advice I've ever been given is red lipstick makes everything better. 
I developed my personal style when I went to college. In high school in Canada, I had to wear a uniform, and my first business was charging fellow female classmates to hem their kilts higher, then lower when we were caught too short, then higher again after a cooling off period! But in college I bought a lot of vintage and used clothes to express myself in an otherwise quite high pressure business school environment. Not having much of a budget but using fashion to express myself was a fun and wonderful outlet and taught me it's not about what the label says, but how you feel in it.
My best bargain was a sample from the first Tom Ford runway show - a suit which Faye Dunaway wore on the catwalk. 
My best vintage purchase was a Mugler little black dress that fits like a glove. I found it for £125 in Westbourne Grove at a pop-up store. 
My most worn item of clothing is my Stefano Pilati for Yves Saint Laurent trench coat.
The hardest piece I've ever tried to get hold of were a pair of Proenza Schouler booties that I missed out on the original season. I told Tommy Ton (who has a photographic memory when it comes to collections) and a few years later he spotted them in a Milanese outlet store.
The most extravagant thing I've ever bought was anything by Stefano Pilati for Yves Saint Laurent  - especially when I really couldn't afford it.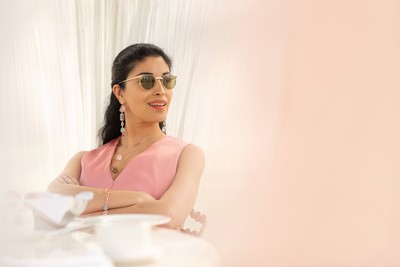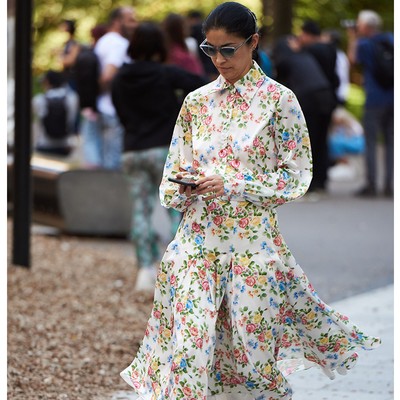 The purchase I've most regretted is a pack of three white t-shirts at Primark 9 years ago for £9. I haven't been back since. 
My shopping philosophy is buy less, buy better. 
The fashion item I'd save from a burning building is my grandmother's vintage handbag. 
My first fashion week experience was in Milan 2003 or Spring 2004, I think. I got snuck into a Prada show and ended up sat next to the mother of a dear friend who I'd gone to college with. She was not pleased.
The most under-rated brand was Phi. RIP. 
The person whose style inspires me now is Maya, the 12-year-old daughter of my friend Mary. She has such joy with clothes and accessories. She reminds me what fashion is all about.
I would swap wardrobes with Jenna Lyons, duh! 
The best dressed women in history were Audrey Hepburn, Marlene Dietrich and Coco Chanel.
My favourite era for style would be either the 1940s or the 2000s.
The most stylish city is London.
The designer I wish was still around is Charles Frederick Worth.
When I need a confidence boost I wear a suit. 
My proudest fashion moment was achieving 20 years of my print magazine, Tank in 2018. 
My biggest piece of fashion advice is to have fun. Invest well, enjoy it, and don't overthink anything.
To see more from Caroline follow her on Instagram @carolineissa.