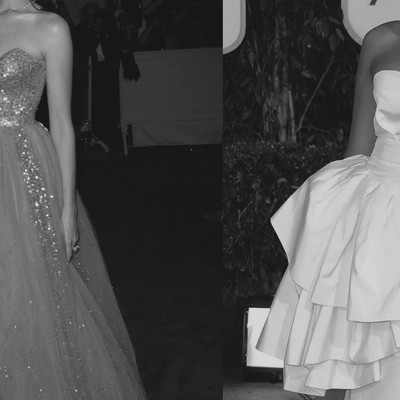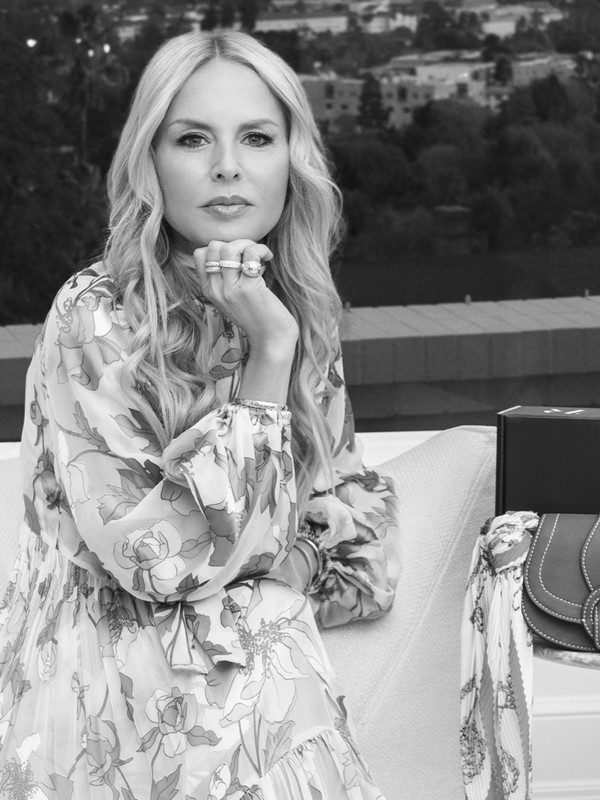 My Life In Fashion: Rachel Zoe

Rachel Zoe is one of the most famous stylists in the world. Anyone who grew up in the early to mid-2000s will know her signature look: big bags, big sunglasses, big hair. From Cameron Diaz to Jennifer Garner, she's styled just about every big name in Hollywood. Now she's launched CURATEUR, a membership-based venture. Here, she tells us more about her life in fashion – from her first designer purchase to the 'pinch me' moments she'll never forget.

By Harriet Russell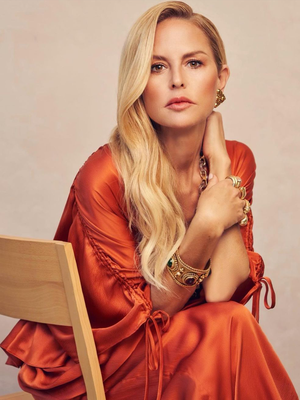 My first fashion memory is those early Versace days. I remember looking through Vogue and loving all of the women and the glamour, with their beautiful gowns and big gold jewellery – everyone had a deep tan and big hair. I really gravitated toward the icons of the 70s – Diane von Furstenberg, Jerry Hall, Studio 54 – and fell in love with the era and the imagery. It changed me as a person, and I continue find inspiration in it to this day.
The late 60s and early 70s are my two favourite fashion eras because they are the perfect mix of bohemian glamour. The pieces from that time also work the best on my body and fit my personality. I love the music, the style – everything from that time resonates with me.
My first big designer purchase happened when I was 13 or 14, in Paris, with my family. I took every dime and dollar I'd saved with me on that trip and spent it on a Louis Vuitton logo bag (it was a half-moon-shaped bag). After that, my next designer purchase was a Chanel black body con dress. It was the simplest thing, but also the most expensive thing I'd ever bought. As for vintage, a yellow Hermès coat from Didier Ludot in Paris is definitely my best purchase ever. 
My best vintage shopping tip is to check the condition and that the label is authentic, or it won't retain its value. Don't overpay for anything without a label, because no matter how much you love it, it won't be something you can pass on in the future. Don't be afraid of wearing your vintage pieces, either – my vintage Halston gowns are some of the most worn pieces in my wardrobe. I wear them year after year and I never get sick of them.
The late 60s and early 70s are my two favourite fashion eras because they are the perfect mix of BOHEMIAN GLAMOUR.

I'm a jewellery fanatic. My most meaningful pieces have all been given to me by my husband Rodger and my parents, and they've often come from Cartier. It's probably my favourite jewellery brand of all time – I never take my Cartier pieces off.
Do I have fashion regrets? Er, the entire decade of the 80s! Too much hair, make-up, everything… the frosted lip gloss, the blue eyeshadow, and so much hair product. Brutal, just brutal.
I knew I wanted to be a stylist when I started trying to change the way a family friend dressed. I was only eight at the time, but I still think of it as my first styling job. I went into his wardrobe, laying out and labelling his clothes for Monday through to Friday. I realised it was something I loved doing. However, in all seriousness, it probably wasn't until I graduated from college that I knew it was something I could make a career out of. 
There have been several transformative moments throughout my career. I wouldn't call any one of them my 'big break', but all of them have changed my life for the better. When I was 24, Tommy Hilfiger gave me my biggest styling job to date. It was a two-week photoshoot in LA involving countless actors and supermodels. It changed everything and I'm so grateful he took a chance on me.
It's hard to nail down who was my first big celebrity client, because I worked with so many young celebrities when I worked in magazines – Ashton Kutcher and Gwen Stefani are two names that spring to mind. When I first went freelance, I started working with Britney Spears, Backstreet Boys and Enrique Iglesias. When I moved to LA, my first red-carpet styling client was Jennifer Garner. The rest followed from there. 
I still don't feel like I've made it. I'm not someone who stops to smell the roses all that often, but I do look back at major moments throughout my career. I guess some highlights would include working with Jennifer Garner, Keira Knightley, Jennifer Lawrence, Anne Hathaway, Kate Hudson and Salma Hayek. Overall, creating those unforgettable moments on the red carpet are what stick with me most.
Right now, I'm busy working on CURATEUR. It's a premier shopping membership where members can unlock access to an amazing assortment of some of my favourite products and luxe services across home, fashion and beauty. Not only do our community receive a seasonal box of my personally curated items direct to their door, they also have the opportunity to shop everything from incredible Chanel, Gucci and Louis Vuitton vintage pieces to the latest season's fashion and beauty must-haves – plus services like spa treatments, floral deliveries and more. And it's all available to them at exclusive discounted prices.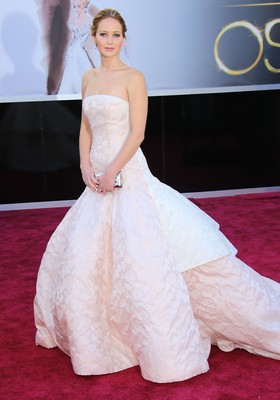 JIM SMEAL / BEI / SHUTTERSTOCK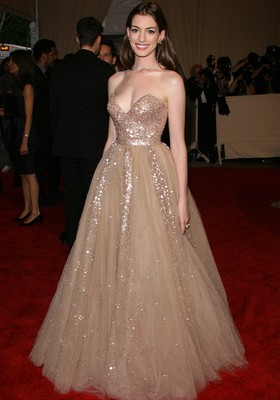 MATT BARON / BEI / SHUTTERSTOCK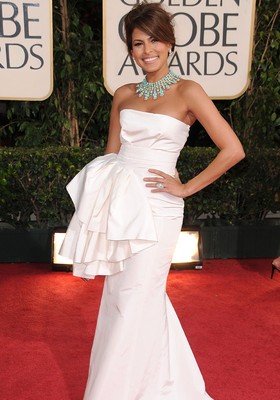 JIM SMEAL / BEI / SHUTTERSTOCK
I have too many favourite fashion memories to count.They would certainly include designing and styling Karolina Kurkova in a pink sequin dress for the Met Gala in 2012. Then there's the countless couture shows I've been to. Dior Couture at Versailles and the Valentino weekend in Rome – they were among some of the most magical moments of my fashion life. 
My fashion icons include Brigitte Bardot, Jerry Hall, Sophia Loren, Audrey Hepburn, Bianca Jagger, and Coco Chanel. One way to use fashion icons in your own personal style is to draw inspiration and take pieces of them that translate into the outfits of your own life. Think about what is it that resonates with you specifically, and whether it works for your everyday life. A particular piece might not work in its purest form – but there might be a way to reinvent it and make it modern.
These days, it's hard to say who has great personal style because most celebrities are working with a stylist – even for everyday, street style looks. That said, I do think Diane Kruger always has such innate style and I also love Kate Hudson's glamorous-bohemian vibe. J-Lo always looks flawless, too.
The one person I'd love to swap wardrobes with is Carine Roitfeld – or Daphne Guinness. She's such a collector and supporter of fashion.
My FASHION ICONS include Brigitte Bardot, Jerry Hall, Sophia Loren, Audrey Hepburn, Bianca Jagger, and Coco Chanel.

The one brand I'd happily wear for the rest of my life is Chanel. If there was one designer I wish was still working today it would be [former Chanel creative director] Karl Lagerfeld. He was a genius – no other words necessary.
The best piece of style advice I've ever been given is don't be a fashion victim. Interpret trends that work for you, don't just copy them without thought. It's such solid advice and probably what I'd tell all women out there. Do what works for you, your life and your body. Don't copy trends just because it's what's in – or something you're seeing all over social media. You don't have to change your style to fit in or be modern – it's about evolving through the years. 
The secret to great style is experimentation. Then, it comes down to what you find yourself coming back to, what feels most organic to who you are and how you feel in certain looks. It should feel effortless, it shouldn't take a lot of work or be stressful. Being confident in what you are wearing and feeling like the best version of yourself is all that matters.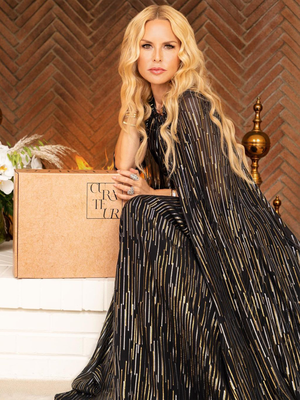 Visit CURATEUR.com to take advantage of an exclusive 20% OFF your first purchase offer for SL readers. Terms and conditions apply. Follow @CURATUER and @RachelZoe on Instagram for more.
T&Cs: Offer valid for new subscribers only. The CURATEUR membership will be added to your cart automatically when purchasing any product on curateur.com. Offer cannot be applied to previous purchases and cannot be redeemed for cash or used in combination with any other offer. Program is subject to Promotion & Referral Terms and Conditions. By participating you agree to be bound by the terms & conditions. To redeem online, enter code SL20 in the promo code/discount code box at checkout to redeem online for 20% off first purchase. Exclusions apply. Membership will renew at $9.99 one month after initial join date and monthly thereafter unless cancelled by the subscriber.
DISCLAIMER: We endeavour to always credit the correct original source of every image we use. If you think a credit may be incorrect, please contact us at info@sheerluxe.com.