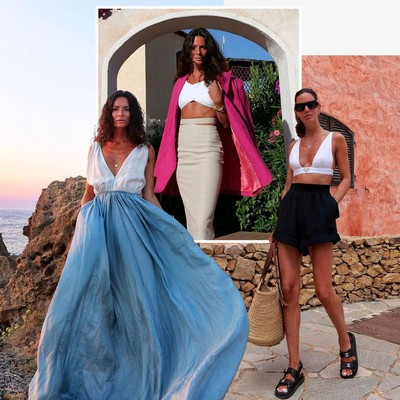 Style Rules: Hedvig Sagfjord Opshaug

Her grown-up, functional but still chic approach to fashion has helped Norweigan influencer Hedvig Sagfjord Opshaug amass more than 96k followers on Instagram. From how to create a timeless wardrobe to the pieces to invest in, these are the style rules she lives by…

All products on this page have been selected by our editorial team, however we may make commission on some products.
My style is best described as practical and functional. Not a particularly sexy way to describe it, I admit, but true nonetheless. I never dress for the camera – what you see on my Instagram is what I wear day-to-day, and comfort is always key. Minimal is also a principle I try to live by when it comes to clothes – that doesn't necessarily mean living in black and white, but I always end up coming back to the same reliable pieces. My goal is to create a sustainable, timeless wardrobe, so it's worth sticking to what I know works for me.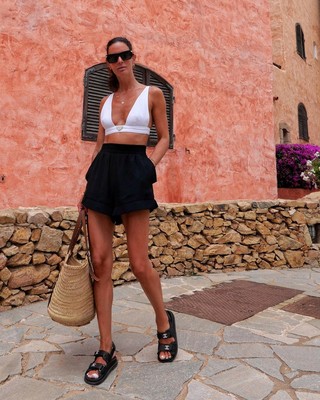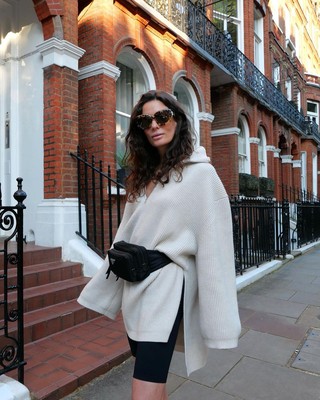 Dress for how you feel. Most of the time my outfit choices depend on the weather, so practicality is a primary concern when I'm getting dressed. Contrary to what many people might say, I don't believe in planning what you're going to wear every day in advance because, your wardrobe should be full of pieces you can pair with anything. That being said, it's useful to have some outfits in mind you know you can fall back on when you're lacking inspiration – for me that's a crop top, high waisted trousers and a jacket – just choose something that plays to your strengths. 
Ignore fleeting trends. I rarely pay attention to what's 'in fashion' anymore as a sustainable, timeless wardrobe is more important to me. That's not to say you shouldn't buy any current season pieces – just pick out the ones that feel most true to your style and you can wear in multiple ways. There are a few pieces from Jacquemus, for example, that I'll definitely be buying this season because I know they'll slot into my wardrobe seamlessly.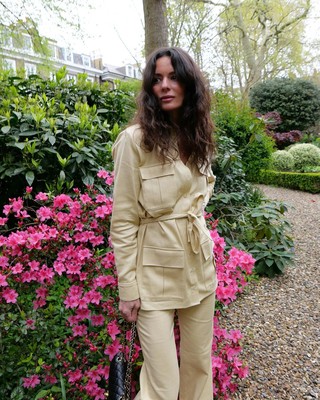 Bags, shoes and coats are always worth investing in. They're the pieces you wear the most, so it makes sense to spend a little more on something that's decent quality that will last. If you're going to splurge on one thing, make it a bag. Sometimes, all you need is a great bag to make a simple outfit more exciting. For outerwear, the quality on offer at Max Mara is excellent and the pieces really hold their value. For blazers, I'm a big fan of Raey, Acne and Saint Laurent. 
Great knitwear is essential – especially living in the UK. Perhaps my favourite thing in my wardrobe is a Celine cashmere jumper, which was expensive but I wear it all the time. It's important to really look after your knitwear to give it longevity – cashmere jumpers are so susceptible to bobbling and moth damage, but a friend of mine taught me to wash your knitwear with the same care you would your children. That has stuck with me and as a result, my jumpers tend to stay in good condition.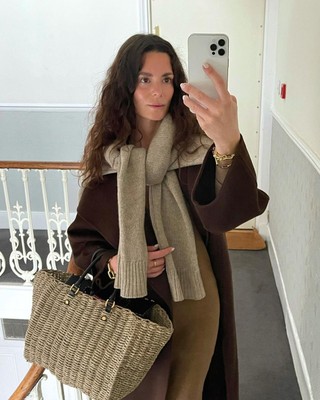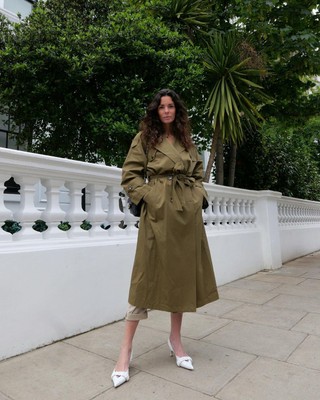 Slow down and consider every purchase. We're bombarded with so many images of what we 'should' be buying and the choice can be overwhelming. In the past, I've been sucked into the cycle of constant shopping, but my wardrobe has really benefited from me taking a step back. I often advise my friends against buying certain designer items if they seem unnecessary – just because you can buy it, it doesn't mean you should. 
Timeless brands are what creates a versatile wardrobe. Jacquemus is one of my favourite designers and I love the way that, despite the contemporary edge, each collection has a similar look and you know what to expect. There isn't this sense of consumerism in his collections. Chanel is another of my top choices as everything is so classic and chic – their collections feel a little more youthful lately, but I still think I'd wear the designs when I'm 90. I used to be obsessed with a lot of different brands like Balenciaga and Vetements, but the pandemic has changed my attitude towards shopping – I've limited the number of brands I purchase from and I don't think I'll ever return to the way it was before. I used to buy a lot of heels, for example, but I can count on one hand the number of times I've worn them in the past year, so I've stopped buying them. That said, I did make an effort to get dressed properly throughout lockdown – mainly for my own sanity – but my shopping habits are a little different these days.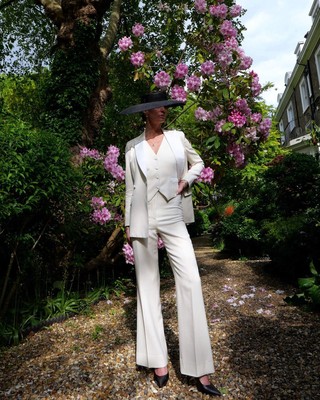 Be ruthless with clearing out pieces you don't need. Believe me when I say my wardrobe was, until fairly recently, bursting at the seams. One day, when I had to downsize, I decided enough was enough – a friend helped me to clear out what I didn't need and now I find it far easier to get dressed. Of course, there are always going to be a couple of pieces you don't wear that often but you still want to keep hold of (for me, that's a Dries Van Noten bomber jacket I'll never part with), but for the most part, you should be able to see every item clearly when you open your wardrobe doors. 
The secret to great style is confidence. Quality is important, but you can buy clothes from anywhere – what makes them look good is the way you carry yourself and staying true to your personal style. You could have all the designer clothes in the world, but that doesn't equate to great style. Go for pieces you know work for you and the rest will follow.
Follow @HedvigSo on Instagram
CREDITS: @HEDVIGSO
DISCLAIMER: We endeavour to always credit the correct original source of every image we use. If you think a credit may be incorrect, please contact us at info@sheerluxe.com.