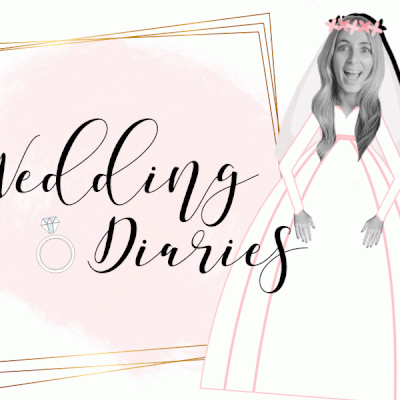 The Wedding Diaries: The Food

Jewish weddings have a set culinary formula. Reception canapés feature limp, flaccid spring rolls; miniature silver cones are stuffed with tired fish and soggy chips, whilst once-novel platters of sushi attract half-enthusiastic guests. Starter is usually tuna tartare, main course often a rack of lamb and dessert is frequently a trio of tried and tested favourites.

Boring? Damn right. Weddings have come so far in so many ways – you only need consult this year's predicted trends, including llamas lining the aisle (me neither) and designated rum bars. So, I don't understand why wedding food is so stuck in its ways. Married couples-to-be seem to think the food they'd ordinarily order at a restaurant will translate easily into their wedding banquet, but covering dinner heads is so different to restaurant catering; Michel Roux himself would struggle to product 150 racks of lamb en masse. My interest in eating my own starter and main course is close to none; whether it's Japanese, Middle Eastern or Tapas, nearly all the food I eat these days involves sharing platters, exciting flavours and novelty design. Why would I take ten steps back in time for the biggest day of my life?
I've long been set on a veggie menu – no one needs meat in June in Spain. Plus, that makes the booze more fun too – goodbye heavy red wine, hello sangria and rosé. I envisaged huge burrata salads, enormous baked fishes, watermelon and feta combos, veggie paellas so large they need two men to heave them onto the table – and without giving too much away to reading guests, that's pretty much the gist of it. Not sure where to start when it comes to  your wedding food? Here's my advice…
Consider The Setting
Like all things wedding related, the time and place should dictate the style of food you go for. Fish would be a weird shout for a winter wonderland style wedding; likewise, a cuisine like Italian or Japanese may feel out of place at your French destination. More and more people are moving towards locally sourced ingredients (we're only serving Mallorquin produce, including wines, for ours); that's the best way to guarantee fresh, relevant flavours.

Get The Amount Right
There's nothing worse than a reception without enough canapes, or a wedding meal that leaves you empty stomached. It doesn't have to be an extra financial burden – consider fresh breads with olive oil or risotto bowls for an affordable way to fill up your guests – but just make sure the overriding memory of the event isn't that there wasn't enough to go around.

Ask The Caterers
You may think you know exactly what you want to serve, but your caterers really do know best. We were set on huge salt-baked seabasses lining our tables, but our caterer quickly pointed out guests then have to slap a big piece of white fish onto their plate; elegant wedding dinner that ain't. We also couldn't settle on a dessert, until we pushed our caterer to get a little creative – make use of their expertise, they've done this before.

Cater To The Crowd
Chances are your parents are in their 50s and 60s, so if they have a number of guests attending, you must consider their wants and needs too. Elegantly plated main courses were deemed more 'adult' appropriate than our sharing style, whilst the traditional dessert I nearly always abandon at weddings was deemed a necessity for the grown-ups. It may be your big event, but happy guests equal happy day.

Think Outside The Box
There's a fine line between culinary creativity and serving food that looks like it's come straight off a Pinterest page, but if you're looking to move away from the traditional, it's worth trying to find that sweet spot. We considered everything from ice cream vans to late night cheese toasties (both vetoed for being decidedly un-Spanish) but settled on those sharing plates as an easy way to break from traditional and still please the crowd.
DISCLAIMER: We endeavour to always credit the correct original source of every image we use. If you think a credit may be incorrect, please contact us at info@sheerluxe.com.