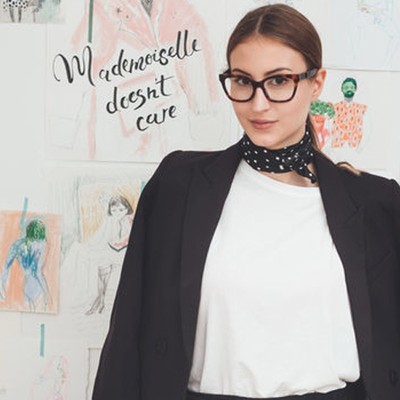 What Dress Code Says About Your Workplace

Look around your office and what do you see: rows of suits, or crumpled T-shirts and ripped jeans galore? How we dress in the workplace has shifted dramatically in the last few years, with a large percentage of employers opting for a laid-back look – and it's affecting office atmosphere. Turns out, whether you're smart, casual, or somewhere in-between, what you're wearing says about your workplace…

Casual 
We've all known a colleague whose clothes are so casual you wonder if they actually get dressed in the mornings or just roll out of bed (yoga leggings as daywear, we're looking at you), but a casual dress code – or perhaps, rather, a lack of dress code – is reportedly the most common option in Britain. And, according to experts, this is likely to do companies' desire to increase employee comfort, promote creativity and reduce feelings of hierarchy. 
Professor Karen Pine, fashion psychologist at Hertfordshire University, believes the spike in popularity is mainly reflective of a move towards more 'accessible' management. "Having a dress-down Friday every day enables workers to be independent, and showcase their personality and attributes by how they dress rather than the position they hold, which leads to stronger bonds between co-workers and removes barriers, enabling everyone to get on with their jobs," she explains. 
Smart Casual 
Smart casual is a confusing term, because smart casual is not quite sure exactly what it wants to be – neat and conventional, yes but still an oxymoron that's interpreted differently in every office. For guys, it's all about that Richard Branson aesthetic: open collar shirt and a pair of smart, tailored jeans or chinos. For women, the rules appear to be looser – Debretts says most seasonal-appropriate outfits go, except sports or beach clothes, and denim must be immaculate. 
This dress code suggests a company is keen to establish a sense of professionalism in the office, but still wants to create the sense of peer relationships between management and team members. "We are drawn to people who are like us and what better way to appear like someone than to dress like them," says fashion psychologist Professor Carolyn Mair. "Those already in the position we aspire to are likely to see us more as peers than subordinates if we appear to be like them." 
Corporate 
Corporate dress codes used to be the most common of all, but now only around one in ten people wear suits to work. Business wear, Pine says, is thought to make workers feel more confident and trustworthy – particularly if it's tailor made; while Mair suggests smart work clothes help set those in higher positions apart from those in the lower tiers of a company, placing them in a noticeable position of power. Wearing designer items in particular, she says, can be a deliberate move to imply they have spending power. 
Aside from sticking with tradition and keeping up appearances, Pine believes businesses enforce uniform-like dress codes to create a 'team player' environment: "A dress code can act as a way of signalling belonging, of being part of the tribe". And Mair adds this can lead to better performance, but that studies have shown it entirely depends on the workplace – airline staff, for example, showed a marked improvement in behaviour whilst dressed in uniform, whereas Starbucks staff are more friendly when allowed to show off "personal expression".
How The Colours You Wear Affect Your Co-Workers Perceptions… 
When it comes to the colour of your workwear, you'd be surprised how different hues can affect the way people respond to you. So, to make a good impression, here are the colours to keep on rotation: 
Blue: Blue is the safest colour of all, liked universally by both men and women, and establishes trust and credibility. 
Green: This is the colour of dependability – it's not always liked by everyone, but is the colour of emotional balance. A bluish-green is a great colour for business women; it radiates a high self-esteem and confidence level whilst remaining friendly and approachable. 
Red: This is a dividing colour, as to some it may feel assertive but to others it can also feel threatening. Whatever the outcome, red is sure to get you noticed. 
Tan & peach: If you want to come across friendly and approachable, lighter tones such as tan and peach will give you a softer edge. 
Grey & beige: These tones are a double-edge sword. On one hand, the neutrality lets your personality do the talking, but you could come across as someone who sits on the fence, willing to tell the client what they want to hear rather than speaking your mind. So perhaps steer clear on these hues in a meeting! 
Dark tones: Dark blue or dark grey are the most business-like colours, perfect for promoting credibility and authority. 
Pink: If you really want to make an impression? Go for magenta – this is guaranteed to shock and inspire your audience, so they won't be forgetting you in a hurry! 
DISCLAIMER: We endeavour to always credit the correct original source of every image we use. If you think a credit may be incorrect, please contact us at info@sheerluxe.com.