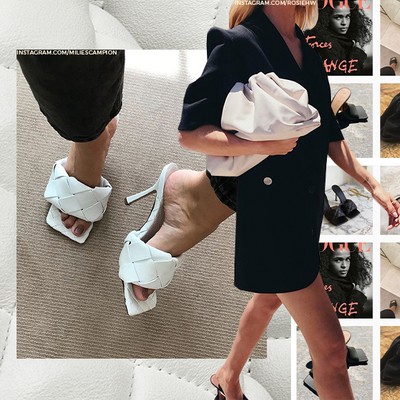 Why Bottega Veneta Is AW19's Coolest Brand

Fashion brands tend to take turns in the spotlight, and right now Bottega Veneta is the name label on everyone's lips. If you're at all interested in fashion this won't be news to you but here, we take a deeper look at the label's renaissance...

Bottega Veneta has always been a quiet back bencher on the fashion main stage. Their signature woven bags have long been a favourite of those who love understated luxury, but without endless cult new launches the brand has never garnered much industry attention, with column inches reserved for celebrity creative directors and attention-grabbing designs.
However, each brand has their time to shine, and like Loewe last season, all eyes are on Bottega for AW19. A new name at the helm is undoubtedly a catalyst - Tomas Maier, who held the creative director position for 17 years, stepped aside in July last year, making room for Daniel Lee, formerly director of ready-to-wear design at Celine - and therein lies the key to Bottega's sudden renaissance. The fashion world's mourning over Old Celine has been well documented, with editors and influencers alike lamenting former creative director Phoebe Philo's departure and the appointment of one-time Saint Laurent designer Hedi Slimane. Slimane's complete transformation of the once slick, grown-up and minimalist label into a rock n roll, tough, YSL-inspired behemoth has left a gaping hole once filled by Philo, so it's no surprise her protege has brought a similar aesthetic to his new employer. It isn't a great leap - Bottega has always been a sophisticated name in fashion, but in recent years it looked tired - so after a wobbly start (Lee's first collection was declared 'awkward, heavy, dark and dystopian by the Business of Fashion) all it took was some key accessories to appeal to those sitting vigil for the Celine of yore, and he had himself a hit.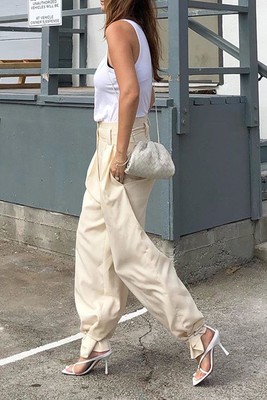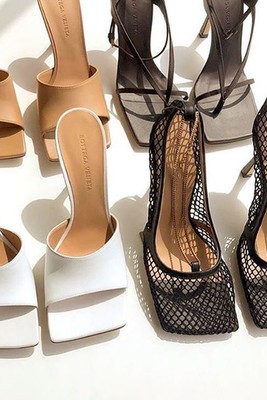 Instagram.com/bigsiemagazine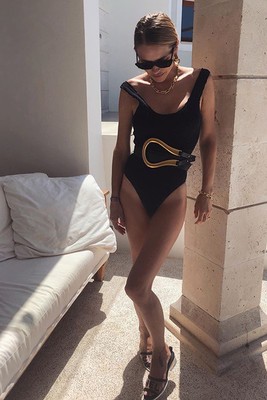 Instagram.com/pernilleteisbaek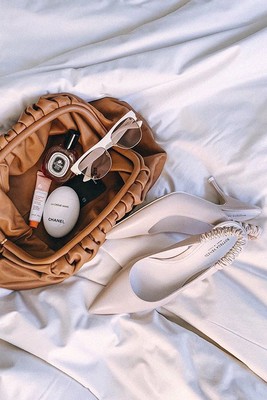 Instagram.com/dailycherie
It all started with a clutch bag. Rosie Huntington-Whiteley, ever the purveyor of chic minimalism, started using her oversized, slouchy leather Bottega a few months ago, and since then it's been the hottest Instagram product of the summer, spotted in practically every stylish grid. Now available in myriad colours, they're being snapped up fast. Next came the mules, crafted from the same signature woven leather, but with all the tropes of very modern footwear - that means a sharply angular square toe, a bright white finish and chunky detailing. An instant Insta star during the brand's Couture Week editor appointments, they're another sell-out now impossible to find.
The brand's renaissance has happened at unprecedented speed; it's been a matter of weeks since the name began to trickle into the fashion consciousness, yet there's already what feels like an endless stream of new designs to be found, from new iterations of archive pieces to quirky handbags guaranteed to be a hit with the style set. Undoubtedly, the new aesthetic has captured a moment; in an age where Insta-fashion is minimalist, neutral and a little tough, the new collections have just the right amount of polish and punch to captivate the Old Celine crowd. Invest where you can, or at the very least, remember the name - you're going to be hearing it a lot more. 
Shop Our Favourites From The Collection Below...