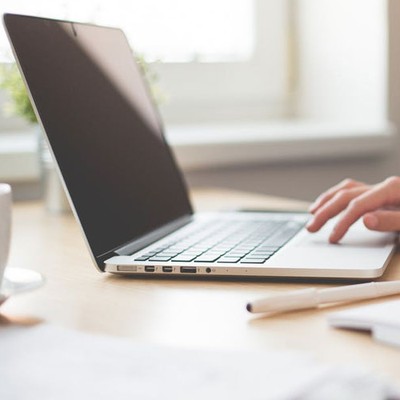 How To Write A Good Cover Letter

Cover letters are notoriously tricky to master. But despite their importance – it's likely your cover letter will be the first impression a potential employer gets of you, your skills and your personality – there's no clear-cut formula to writing a good one. We spoke to Kate Allen, Managing Director of recruitment specialists Allen Associates, for some much-needed pointers…

DO: Keep It Short & Sweet 
While the length of a CV tends to garner a lot of attention, there's much debate about the length of a cover letter, too. Think of it this way: your cover letter is the first chance a potential employer has to meet you. In many ways, what you write on your cover letter is more important than what features on your CV. 
Recruiters will skim through hundreds of cover letters a day, and it's unlikely they'll read on if it's longer than one page – it's not personal, it's just business. But if your cover letter is clear and concise, it's unlikely to roam over a page anyway. 
DON'T: Ramble 
Think of your cover letter as a teaser to the CV. You want to sum yourself up in the best way possible, but not give so much away that the recruiter doesn't want to read on. Treat it like a great blurb for a book.  
Pick a selection of your three top achievements: point them out, explain them briefly and link them to the role in question. Highlight what motivates you, too – that's always what recruiters look for, regardless of who we are speaking to. 
DON'T: Cookie-Cutter it 
Recruiters know that it's unlikely you're just applying for a couple of jobs at a time, and that rewriting your cover letter for each job role is a laborious task that can become mind-numbing after the fourth application. 
However, it has to be said, an HR professional can really tell the difference between a passionate cover letter and a copy and paste job. To avoid this mistake, pick your top three jobs of the day and write a focused cover letter for these. You'll be surprised what a difference it makes. 
Keep It Relevant 
Remember, the purpose of a cover letter is to match your skills to the job in question. It's all-too-easy to write a great cover letter that presents yourself in the perfect rosy glow, but still miss the point completely in terms of the job you're applying for. 
Treat it like a short essay – always refer back to the job in question and why you would be the perfect fit for the best possible chance of success 
Do Your Homework 
Although your cover letter needs to be focused and concise, it also needs to have that personal touch that separates it from the others. If you take the time to do your research and address the cover letter to the correct individual, be it HR or a recruiter, this shows an added level of care. 
Not only that, it immediately sticks out to the reader and they'll remember that you took the time to direct the cover letter. 
Make Your Sign Off Memorable  
In many ways, the sign off is your chance to be a little bit creative. It's your final opportunity to make a lasting impression on the reader and there are a number of ways you can make a big impact. Perhaps you want to add your best achievement at the end, for that wow-effect; perhaps you'll choose to ask the recruiter a rhetorical question. 
Whatever your choice, try and be dynamic, non-generic and imaginative to truly impress the reader. Remember – this is your last attempt to get them to your CV.  
For more career information and advice, visit Allen-Associates.co.uk  
DISCLAIMER: We endeavour to always credit the correct original source of every image we use. If you think a credit may be incorrect, please contact us at info@sheerluxe.com.