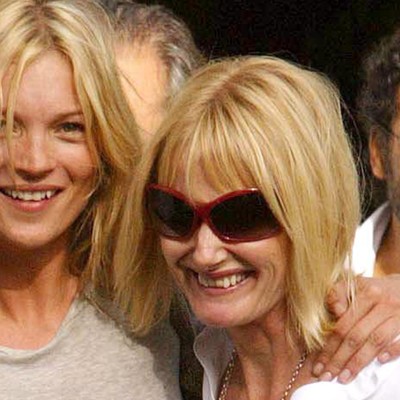 My Life In Fashion: Jane Shepherdson CBE

Jane Shepherdson, once dubbed the most influential person on the high street, was the creative brain behind Topshop in the noughties, and went on to become the CEO of Whistles in its heyday. Now, she's moved away from the high street, as Chair of My Wardrobe HQ, one of the UK's leading designer rental sites. After over 20 years in the business, here, she talks us through her life in fashion…

My personal style is simple, clean, unfussy and perhaps a little androgenous. My style icon was, and still is, Sofia Coppola – she always looks so chic, but in an understated way. I am happiest in well-cut trousers, a shirt or blouse and a very well-designed jacket, with either flat or low-heeled shoes. 
One of the most treasured pieces in my wardrobe is a pale pink Prada jacket, bought about seven years ago, which seems to work for every occasion. I love classic pieces that have been updated so they look new and original, such as a beautifully designed white shirt. I have a wonderful Isabel Marant black shirt, with enormous puffed sleeves and huge cuffs that still feels very of the moment.
I don't really have style rules, I still like to be surprised by a style or silhouette, but I definitely know what suits me and what doesn't. I rarely wear dresses – I feel they are somehow too feminine for me. I will try one on, and it never looks quite as I had expected it to and, when I change into trousers again, I feel as if I have returned to myself. I also have quite short legs, so I tend to wear shapes that hide that. If in doubt, I always fall back on a cropped trouser with a great jacket combo, which is usually more flattering on me than something that overwhelms.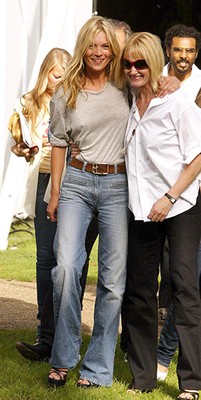 I think I have become more restrained and, hopefully, more elegant over the years. Growing up, I saw myself as a punk rocker, although probably a very tame one, and I know that in my early Topshop days I experimented a lot more. But I am definitely someone who is more comfortable in casual clothes and I have a reputation for just wearing jeans and a Breton when off duty. I probably spend more on them now than I used to, but I like to feel relaxed. When we took over Whistles, our mantra was 'effortless style for independent women', and I suppose that is how I'd like to see my style. We very much designed for ourselves, and women like us, and we all wore Whistles almost exclusively.
One of the reasons I have been such an advocate for rental is the freedom it gives you to experiment and really enjoy fashion, and I have taken advantage of that since joining My Wardrobe HQ. I wouldn't say that my style has changed, but I have been able to express myself more, with the wardrobe now available to me. 
My all-time favourite dress is the one I wore to the 2019 Fashion Awards. It was from Sharon Wauchob's SS20 collection – it was a dusky lilac, long-sleeved, feathered shift dress which I wore with a tailored coat. I bloody loved it. I was even named as one of the 'best dressed' by the Telegraph's Lisa Armstrong. I have followed it up with a pink embroidered Gucci trouser suit, which totally rocks, and a beautiful green velvet Vampire's Wife dress which I wore to a recent wedding. So, I guess I still stick to what suits me but, thanks to renting, I'm having more fun with fashion now.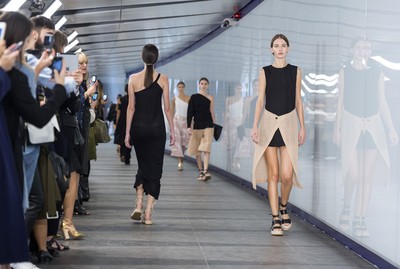 One of the reasons I have been such an advocate for rental is the freedom it gives you to experiment and really enjoy fashion.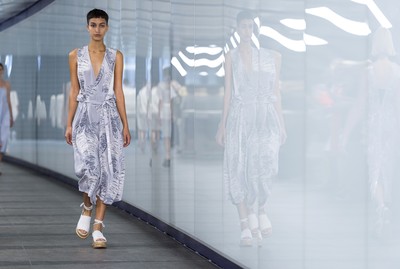 One of the reasons I have been such an advocate for rental is the freedom it gives you to experiment and really enjoy fashion.
I left Whistles after eight years. We had achieved what we set out to do, and everything was starting to change in the fashion industry. It became clear that it was having a disastrous effect on the environment, but it was unclear how to do it in a more responsible way. So, I decided to take some time out to think about what to do next. I took a year-long road trip down the west coast of America, and used the time to consider and research. I didn't want to leave fashion, as that was and still is my passion, but I also knew that to change behaviour, you need to offer a viable alternative – something that is equally exciting and fun. Having spent a year in Airbnbs, I thought that the model should work for clothing, too, and decided to try to work out a way of doing just that. Fortunately, I met Sacha Newell and Tina Lake shortly afterwards, who had already done all the hard work, so I joined them at My Wardrobe HQ and haven't looked back since. 
I'm also a director of The London Fashion Fund which invests in responsible fashion businesses in London, so I am always looking out for new ideas and entrepreneurs. I spend a lot of time talking on sustainability panels about the future of the industry, circularity and what else we can do to make it more responsible. 
I dress for the events of the day, to be the person that I need to be for that occasion, and I dress to give myself confidence. I am also a dresser at Smartworks, where we dress long-term unemployed women for interviews, and I completely understand the transformational confidence that the right clothes give you – and I love it!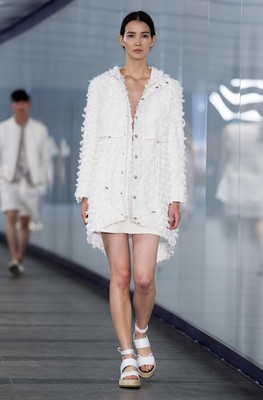 I am lucky to have a couple of great little local stores where I live in Islington, like Magpie Vintage and Annie's Vintage in Camden Passage, where I found a couple of heavy gauge Nordic knits last winter to get me through lockdown. I also pop into Beyond Retro in Dalston whenever I'm passing, as I will often find a great blouse there. I did find a perfect khaki utility all-in-one there a few months ago, which I had been looking for for years.
My biggest piece of shopping advice is go to an actual shop – not because I'm older, but because you can't really see and feel a piece on a screen. Yes, you can return it, but just think of the damage to the environment. Go to the shops, chat to the staff, get their advice, compare the quality, try on many things and enjoy the experience. Don't just go shopping when you need something for a specific occasion either; that's fatal, as you probably won't get what you need. Buy things that you come across and absolutely love and will wear forever.
Never think you are too old for something, as you will look back in 10 years and think, 'I was so young, why did I worry?'. My best life advice is, don't worry so much about things you can't do anything about. I realise that's easier said than done though.
I gave (almost) my entire wardrobe to Mary Portas for Children in Need when I left for the US in 2017, but there were several pieces I couldn't relinquish. Phoebe Philo's Celine was my go-to for timeless style. Although expensive, I still wear so many of the pieces today. In fact, I am the biggest fan of Phoebe Philo and cannot wait to see her new collection. I think she is a complete genius. Some of those Celine styles I couldn't part with include black tailored trousers from 2015, a yellow leather tote bag, as well as a cross body bag in navy, taupe and orange, ankle boots with silver heels and leather sandals. I also kept a pair of gold Gucci loafers (from 2016) which go with everything and have a low heel so I can wear them all night; a black Isabel Marant Pirate shirt which makes any pair of jeans look cool; a navy satin Roksanda Ilincic Whistles dress (circa 2009) with huge black roses pinned all over – I only wore it once but every time I open the wardrobe and see it, I remember the best times we had.
Shop Jane's current favourites from My Wardobe HQ...
DISCLAIMER: We endeavour to always credit the correct original source of every image we use. If you think a credit may be incorrect, please contact us at info@sheerluxe.com.