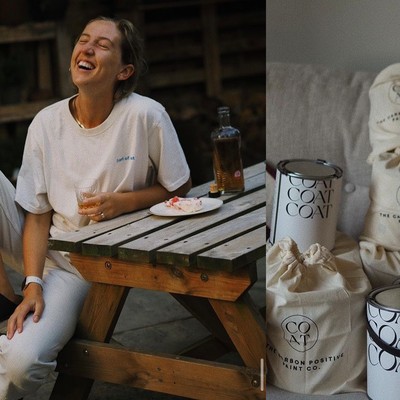 My Weekend In… South-East London With Alice Tate

Stuck for ideas about what to do this weekend? Take some fresh inspiration from travel writer Alice Tate – also head of PR at trendy hotel group The Hoxton – as she talks us through what a weekend in south-east London looks like for her.

Friday Night
Friday nights are spent on the sofa. Work is really full on at the moment, so I love to keep my Friday nights low-key and relaxed. I wait for my husband – who's an electrician – to get home, then we'll crack open a bottle of wine (always red, often something from Peckham Cellars or Clapton Craft – Gran Cerdo is a frequently bought bottle in our house) and either I'll cook or it's DabbaDrop night (a vegan Indian delivery service we love). 
 
We're in the early stages of renovating a 1930s home, so the house is partly a building site, but I always like to set the table and enjoy a proper meal together. I'm a sucker for good glassware – our most-used glasses are these ones from Maison Flaneur.
 
We don't watch much TV during the week, but I love Friday night telly. We always eat late, so I Iike to watch Gogglebox on Channel 4+1 in my pyjamas. I love Toast for clothes, but it's especially good for great PJs. I'll hit the hay around 11ish.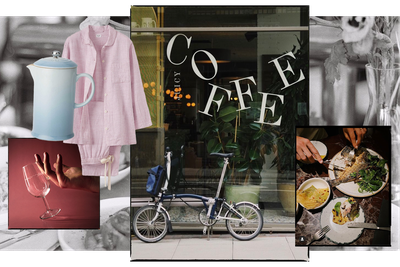 @ALICE_TATE; @ASOUTHLONDONHOME
Saturday
My husband works on Saturdays, so I usually have the day to myself until mid-afternoon. I always wake up early and start with a cafetiere of coffee (I love our Le Creuset ceramic one). I'll have a snack (or ideally leftovers from the night before – I'm a savoury person through and through) and then jump on my Brompton bike to go for a swim – I love cycling in London. It's a 40-minute ride to Charlton Lido. Brockwell Lido is probably a little closer, but it's not heated, and when I went last winter, I had blue lips afterwards! I'll swim for 30 minutes, then cycle back. 
 
Back home, I'll change out of my cycling clothes and into jeans. It's always jeans – I live in Levi's 'Ribcage' style. I'll often call someone for a chat – usually my mum or my sister – while making brunch for one. I love dippy eggs or Meera Sodha's overnight soy eggs from her East cookbook.
 
There's an endless list of things to do with the house so these days, so more often than not I'll likely spend the rest of the day painting or sanding. I really rate the paint from sustainable brand Coat.
 
Once my husband is back, we'll go for a walk and maybe pop into a pub for a drink. I love the Herne Hill Tavern in Peckham or the Sylvan Post in Forest Hill. 
 
If we ever go out for dinner, Saturday night is the night. I never dress up (my wardrobe is strictly jeans, sweaters and shirts) but I'll wear my Grensons with my jeans, and a slick of Mac lippy if I want to make an effort  – Devoted To Chilli is my new go-to shade. It's subtle, as I find masks and bold lipstick are a no-go. My local favourites are Larry's, Forza Wine, Peckham Cellars (where we had part of our weddding last year) and Ganapati. We tend to do these on rotation, but purse strings are tight at the moment while we do up the house, so we usually cook at home. 
 
Ottolenghi's baked rice with confit garlic and tomatoes is a recent discovery. As is his spaghetti with anchovies and samphire. I don't eat meat, so we'll always go veggie, then add in fish a few times a week. My go-to cookbooks are Simple by Ottolenghi, Fresh India and East by Meera Sodha and One by Anna Jones.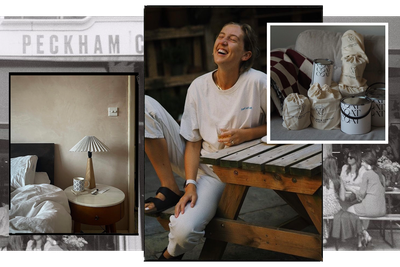 @ALICE_TATE; @ASOUTHLONDONHOME
Sunday
Sundays are a real leisure day. They start slow with coffee in bed, then I'll make breakfast – again, something like Indian eggs (scrambled with loads of coriander, tomatoes, onion and turmeric) or fried eggs on toast with loads of chilli sauce. I get through bottles of Cholula hot sauce at pace.
 
Next, we'll go out somewhere local. I love a walk to Crystal Palace (there's a great market in the park on Sundays and so many good antique shops and interiors stores), up to Blythe Hill for the view, or round Peckham and Nunhead. For a coffee, there's Nola in Peckham which is always nice, and I love browsing the stores on and around Bellenden Road. Lamp London is nice for interiors, and General Store is the place to splurge on posh coffee, wine and pastries.
 
If we're not out, we'll do work on the house. My husband is more hands-on with the DIY and I'm the apprentice. Homelife is constantly accompanied by music. In the mornings and afternoons, it's BBC Radio 6, in the evening it's always a DJ mix from the archives on Soundcloud. Most recently, I've been listening to Bicep's Essential Mix. I love disco and house music but haven't been out dancing in ages. The two-year lag of the pandemic has made me suddenly feel old in my low-key lifestyle!
 
My Sunday night ritual is reading the weekend supplements in the bath. It's always accompanied by oodles of 100 Acres bubble bath, an Earl of East candle and a glass of wine. 
We tend to eat late, so at 8ish I'll cook. A tofu Thai green curry is always a crowd pleaser, or fish finger tacos – my dinner party special that we have ourselves at least once a week (can't recommend buying a taco press more). I'll try be in bed by 11pm, and set my alarm for 5:45am.  
 
For more ideas and inspiration, follow Alice at @Alice_Tate, join her home renovation at @ASouthLondonHome, and check out all things travel and photography at FlashAnthology.com
DISCLAIMER: We endeavour to always credit the correct original source of every image we use. If you think a credit may be incorrect, please contact us at info@sheerluxe.com.