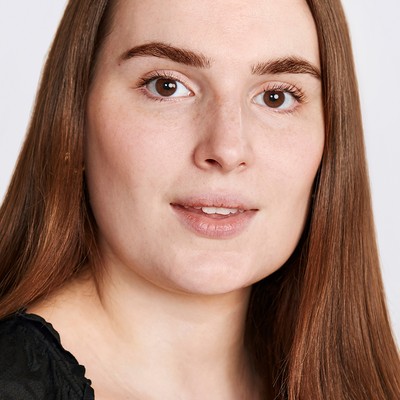 SheerLuxe X ELEMIS Diaries: How To Get Better Skin, With Scarlett McAnsh

A good regime is the key to healthy-looking skin but just following the right steps doesn't necessarily guarantee the best results – especially if the products you use aren't right for your skin. That's why we've teamed up with ELEMIS, a skincare brand which prides itself on science-backed formulas, transparent ingredients lists and serious efficacy, on this new SL X ELEMIS Diaries campaign. Three SheerLuxe readers were given a personalised skincare routine to follow for several weeks. In tune with ELEMIS' 'Truth in Beauty' ethos, we asked them for their honest feedback and whether they'd continue with the same products once the trial was complete. Up first is 24-year-old Scarlett McAnsh…

CREATED IN PARTNERSHIP WITH ELEMIS
Scarlett's Primary Skin Concerns:
With a normal to dry complexion, Scarlett's core concerns are acne, breakouts and the inflammation that often happens as a result of both. Suffering from dullness and a lack of hydration, she's looking for better glow and a more even skin texture.
Age: 24
The Expert ELEMIS Skin Wellness Plan: 
"An essence is one of the most efficient ways to deliver ingredients into your skin and it can tackle issues like dullness, as well as breakouts," explains Noella, Co-Founder of ELEMIS. "It's why we recommended our Pro-Collagen Marine Moisture Essence for Scarlett as her hero product." 
Essences originate from Korea and they're a liquid treatment that work well when layered with other products. Typically, they contain more potent, anti-ageing actives than toners, but they're lighter than traditional serums, they are a great additional step for all  skin types, including younger skin, like Scarlett's. 
"Our essence absorbs fast to boot dullness and preps the skin for anything that follows. The added 'Flash Filler' hyaluronic acid offers a speedy plumping effect, while magnesium aspartate, zinc and copper encourage better glow. It's an easy step to add to any regime, and it's a quick way to add some much-needed hydration."
"We also added our Superfood Facial Oil to Scarlett's regime. While acne-prone skin needs thorough cleansing, it still needs hydration and glow – breakouts can often cause dullness, as Scarlett says. It's a myth that acne-prone skin can't benefit from using oils. Alongside these two items, we also gave her our best-selling Pro-Collagen Cleansing Balm and the Pro-Collagen Eye Revive Mask, both of which support hydration and improve skin texture."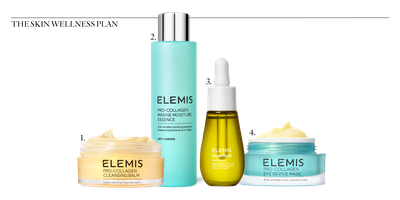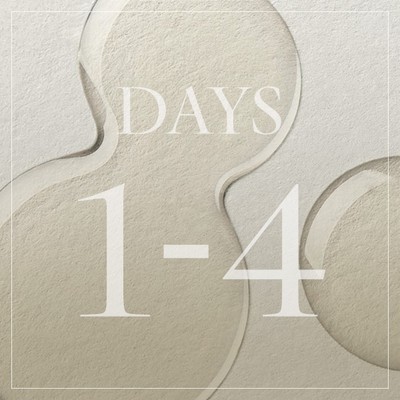 "After a busy weekend I wanted to kick-start my new regime immediately, as my skin felt and looked tired. I am a big fan of hyaluronic acid, but the product I was using before often left a sticky feeling on my skin – the Pro-Collagen Marine Moisture Essence does the opposite, and a small amount goes a long way. By day two, I'd really settled into my new routine. The Pro-Collagen Cleansing Balm is one of the best cleansers I've ever tried – it's not too oily, not too dry and it takes everything off. After cleansing, I swept a few drops of the essence over my skin – it felt really fresh afterwards. Then, I followed up with the ELEMIS Superfood Facial Oil. I've been nervous about using this, but it's incredibly light, and delivers a glow-y dose of moisture to my skin. By day four, I could already see a visible difference from using these three items alone – my complexion looked brighter and plumper. Better still, the products have enhanced how my make-up sits on my skin."
"I'm prone to hormonal breakouts, yet I only had one small spot on my chin spring up during this trial. Usually, skincare products tend to aggravate my spots and as a result, I'll stop using them. The ELEMIS products have not only calmed my skin, they've reduced redness, too. From day five onward, I started to use the Pro-Collagen Eye Revive Mask. Dark circles aren't my biggest bugbear, so I was slow to incorporate it, but it feels very nourishing – again, a little goes a long way. By day seven, you wouldn't necessarily be able to tell I've had several late nights – my skin is glowing. I love to use the balm as a face mask and take the time to let it works it magic – unlike similar cleansers, it doesn't feel drying when you remove it."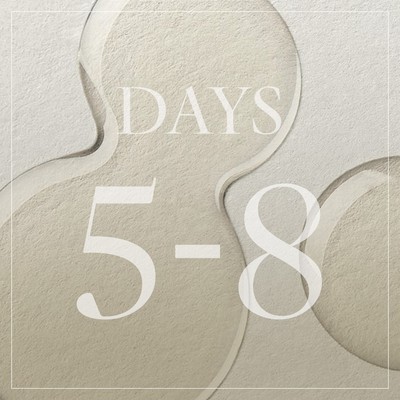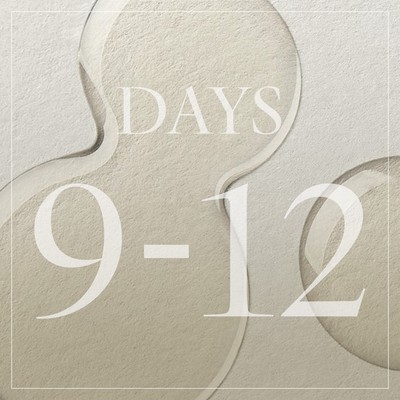 "My worst habit is getting in late and just using some micellar water – or, dare I say it, face wipes – and go to bed without doing anything else. However, with these products, I've been able to stick to my routine because I don't have to mess around with lots of steps or copious amounts of cotton pads or flannels. I woke up on day 10 and my skin felt quite dry – but I put this down to being in an air-conditioned office. To counteract the problem, I upped the ante with my essence, using it both morning and night. My complexion instantly felt relieved."

Routine Recapped In Order Of Application:
Pro-Collagen Cleansing Balm + Pro-Collagen Marine Moisture Essence + Superfood Facial Oil + Pro-Collagen Eye Revive Mask
Shop Scarlett's Key Products...
Stay tuned for the next instalment of the SheerLuxe x ELEMIS diaries...
Shop all products at UK.Elemis.com
DISCLAIMER: We endeavour to always credit the correct original source of every image we use. If you think a credit may be incorrect, please contact us at info@sheerluxe.com.