Should You Hire A Beauty Broker?

The next big thing in beauty? Hiring your very own cosmetic coach. Already sought-after in the States, beauty brokers create anti-ageing game plans, help you skip surgeon's waiting lists and even hold your hand throughout. Here, SL meets the UK's very first (and the woman supermodels already have on speed dial) – Olivia Falcon, Founder of the Editor's List…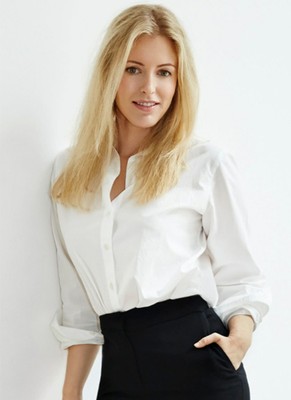 With a career in beauty journalism spanning 16 years – including a 13-year stint as Tatler's Beauty Director – it's safe to say Olivia Falcon is in the know when it comes to looking good. It was during her time at Tatler, where she launched the magazine's now-iconic annual Cosmetic Surgery Guide (and later, Bride's Cosmetic Beauty Guide) that the seeds of her business were sown – as Falcon took a front row seat to watch the aesthetic industry evolve, scrupulously researching the best surgeons and doctors in the UK and beyond.
But the catalyst for launching the Editor's List was a request from Falcon's close friend and former Vogue colleague, Fiona Golfar, who called her for guidance on where to go for a neck lift. A week later, Falcon had fast-tracked an appointment with a top cosmetic surgeon and, following the procedure, she supported Golfar through the recovery process. "She was so delighted with the results and how smoothly and effortlessly everything had gone that she insisted I offer this service to other people," Falcon says. "It made total sense, as at the time, I was fielding about ten phone calls a week from friends and friends of friends asking for beauty advice and recommendations."
After six months of 'training' – offering a hand-holding service free of charge to some of her most discerning beauty industry friends (including celebrity make-up artist Mary Greenwell and super-facialist Theresa Tarmey) – Falcon officially launched the Editor's List last December. And her first paying client? None other than a famous 80s supermodel; who was quick to spread the worst amongst friends. And wasn't long before she was inundated with bookings.
Her clients now range from 27-year-old brides-to-be wanting bespoke beauty regimes ahead of their weddings (think hi-tech facials, eyebrow reshaping, laser hair removal and dental work) to a well-heeled 40+ crowd in search of the most skilled Botox and filler injectors. But no beauty goal is out of bounds for Falcon, who advises on everything from bathroom cabinet overhauls to structured game plans for complete image overhauls. "The top three skincare concerns clients come to me with are sun damage, roseaca and large pores; non-invasive procedure wise it's dark circles and under-eye bags on the face, and wrinkly knees and bingo wings on the body; and for surgery, face and neck lifts are the most common requests," she tells us.
While new to Britain, cosmetic coaching is already big business in America – first devised by New Yorker Wendy Lewis, aka The Knife Coach, over two decades ago (a close friend of Falcon's, Lewis works as the Editor's List's Stateside consultant). Currently, Falcon is the only Brit to offer a beauty broker service our side of the pond, but considering how fast the trend is growing in the US, we suspect she won't be for long.
There's a distinct lack of personal service that people can turn to for honest, impartial advice that isn't driven by advertising hype.
Falcon agrees, but expresses concern about the credibility of self-styled 'experts'; many of which lack the relevant professional background. "What I believe will set The Editor's List apart in years to come is my years of research in this field," she says. "I have personally visited hundreds of clinics, gowned up to watch surgeons work, interviewed them about their individual techniques, spoken to patients in waiting rooms, eyeballed nursing staff… I constantly keep up to date with the latest machines and innovations, and I get sent every product range under the sun to try – right now my desk is groaning with Christmas launches!"
But her unrivalled industry knowledge and little black book of surgeons (if you want to skip long waiting lists, she's your woman) aren't the only secrets behind her success; it's also down to the reliability and reassurance she provides – which, in a world of sponsored content, unregulated injectors and discounted social media deals, is worth its weight in gold. As Falcon herself puts it, the Editor's List is "the antithesis to an internet search."
"I think the reason my business took off from the get go is there's a distinct lack of personal service that people can turn to for honest, impartial advice that isn't driven by advertising hype," she explains, revealing she never takes any form of payment or commission from the practitioners she recommends. And not only does the Editor's List take the guesswork out of finding the safest hands and best doctors, Falcon provides a unique type of support too: "For many people, needles and knives make them very anxious, and if clients want I can hold their hand through the whole journey".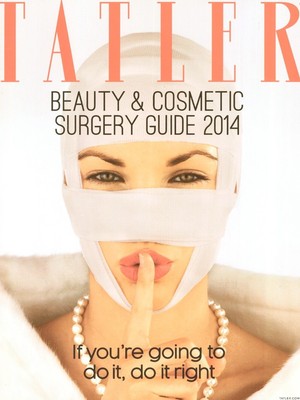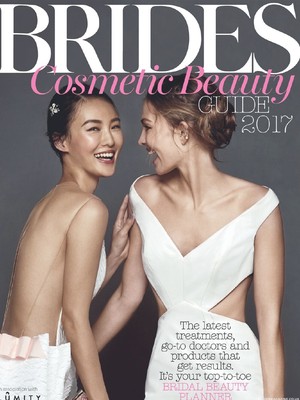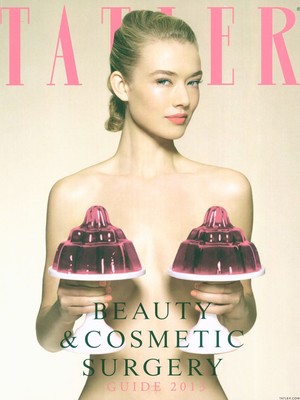 So what's her philosophy when it comes to ageing well? "I think when you feel good about yourself on the inside it shines through," she says. "For me that means getting eight hours' sleep, checking out of the rat race regularly – be it powering down my smartphone and picking up a book, or escaping the city smog for a green space. It's important to feed your soul and well as your skin, as stress is the most ageing thing."
Refreshingly, Falcon refers to ageing as a privilege: "I'm 44 and I don't want to look like I'm 24, I just want to look great for my age. I don't want to get hung up on every line and wrinkle – I want to be able frown a bit when I'm cross with my kids and let my eyes smile when I'm happy – but I definitely don't want to look tired."
She also a "big believer" in combination treatments, revealing a 360-degree approach is essential if you're after the most natural-looking results: "It's not just about getting a shot of Botox to soften wrinkles, after you hit 30 you need to think about radio frequency or ultrasound treatments to tone and tighten the deeper muscles of the face; injectable skin hydrators to boost collagen (in the hands and décolleté, as well); along with laser and light therapies to keep sun damage at bay."
And as for surgery, Falcon stresses it should never be undertaken lightly. "If there's an alternative, less invasive route that is of course what I put forward – I always clearly point out the pros and cons and present clients with different options and let them decide which they prefer," she says. "My ultimate goal is to make my clients feel confident and happy in their own skin."
 
To find out more information, or to book an appointment, visit EditorsList.co.uk
For Olivia's daily beauty advice, follow @TheEditorsList on Instagram