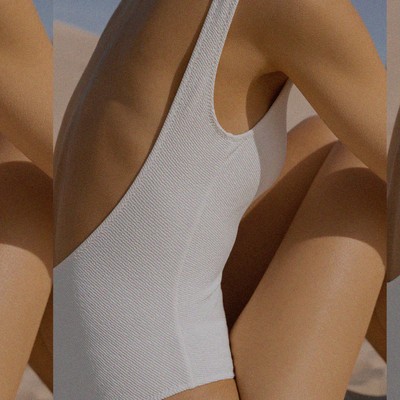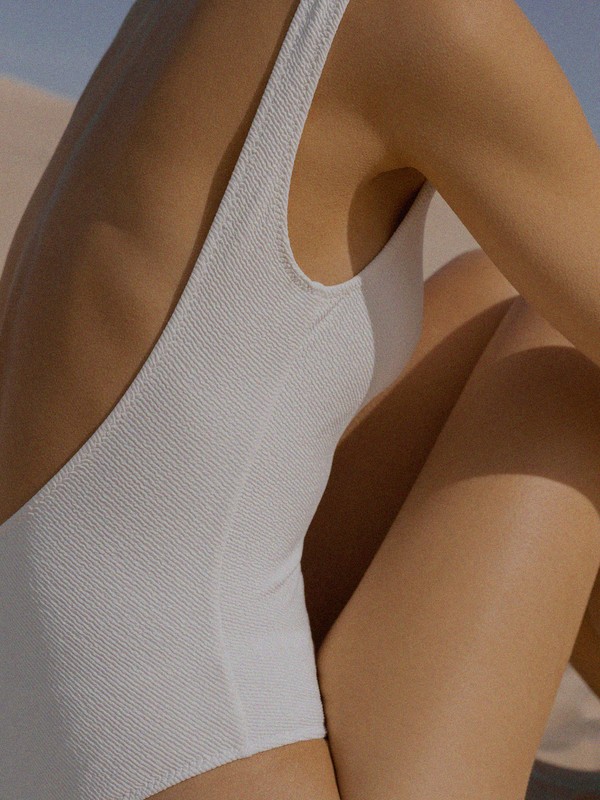 10 SOS Summer Beauty Questions, Answered By The Experts

In this series, we ask the experts to answer your beauty questions – and this time they're all about heat-related emergencies. From making make-up last to preventing ingrown hairs and finding the right chlorine protection for your hair, here's what they recommend…

By Rebecca Hull
All products on this page have been selected by our editorial team, however we may make commission on some products.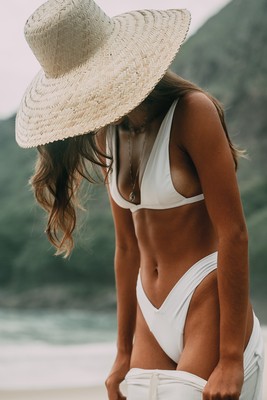 06
How can you hide ingrown hairs while still bearing some skin in summer?
"If you're prone to ingrown hairs and they make you self-conscious, there are several steps you can take to address the issue. First, regular exfoliation is essential. Gently exfoliate the affected areas to remove dead skin cells and unclog your hair follicles. Doing this stops hairs from getting trapped beneath the skin, reducing the number of ingrown hairs overall. Another factor is the clothes you wear. Tight-fitting clothes increase friction and irritation on the skin, leading to more ingrown hairs. Opt for loose and breathable fabrics during hot weather. If shaving is causing the issue, make sure you're using a sharp razor and always work in the direction of your hair growth – going against this will cause ingrown hairs. If this still isn't yielding results, consider exploring alternative hair removal methods – from laser to waxing, sugaring and depilatory creams, there are many options out there less likely to cause an issue. Finally, avoid picking or squeezing ingrown hairs. This will only lead to further irritation and redness." – Lucy
07
Any tips for treating sunburnt skin fast?
"To soothe a skin burn and prevent peeling, you need to act fast. Cool the skin with water for 10-20 minutes and always avoid any heavy oils or butters – this can suffocate your skin and delay the healing process. Instead, apply creams and gels that are dedicated to sunburn. Aloe vera and petroleum jelly are both great remedies. Stay hydrated – and I don't mean just a little, keep the water flowing to encourage better hydration throughout your body. This will speed up the healing process." – Lucy 
08
Do you have any non-greasy skin primer recommendations?
"A water-based primer is what you need if you're prone to shine in the summer. Always pair one with a light or medium-weight foundation, so you don't have too much product sat on the surface of your skin. If you still want a summer glow, but without feeling or looking greasy, use a light lotion, followed by a water-based primer and a water-based foundation – this way everything has synergy and won't add to the issue of oiliness or excess shine. A few products I love for this include Smashbox's Photo Finish Primer Water, MILK's Hydro Grip Primer, the NARS Light Reflecting Advanced Skincare Foundation and Neutrogena's Water Boost Gel Moisturiser. The Kiehl's Serum Infused Water Cream is a great hybrid product, too." – Jessica 
09
Are there ways to prevent heat rash or at least stop it getting worse?
"To quell heat rash or prevent it altogether, you need to keep your skin cool and dry. Avoid hot and humid environments, and look for air-conditioned spaces or use a fan to improve air circulation. Again, lightweight, loose clothing is your best friend. It will help prevent friction and allow for sweat to evaporate. On the topic of sweat, it's key you gently pat it away with a clean towel and apply talcum powder or corn starch in and around skin folds so that excessive moisture is absorbed. Heat rash loves humid, damp areas, so it's essential to dry things out. Finally, choose water-based moisturisers over heavy creams or ointments to avoid clogging up your pores – this will only aggravate heat rash." – Lucy
10
Finally, how do you advise protecting hair from chlorine?
"To protect your skin and hair from chlorine – without the use of a dreaded swim cap – I recommend wetting your hair with fresh water first. This will minimise chlorine absorption. Then, apply a leave-in conditioner or oil to create a barrier against chlorine for your hair. After swimming, rinse your hair with a clarifying shampoo. These are the best for removing any chlorine build-up. You could add a deep conditioning hair mask to your routine too while swimming – this will repair any damage and dryness caused by harsher water." – Anabel Kingsley, trichologist & hair expert
DISCLAIMER: We endeavour to always credit the correct original source of every image we use. If you think a credit may be incorrect, please contact us at info@sheerluxe.com.