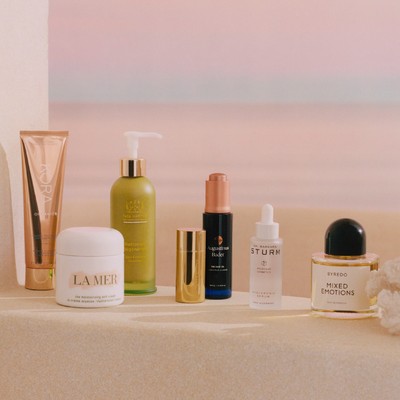 12 Beauty Buys Worth The Splurge

With all products curated by an experienced team of editors, NET-A-PORTER's Beauty Hall of Fame is the ultimate destination for beauty junkies. Whether you're after some new make-up staples, salon-standard skincare or luxurious formulas designed to bring the spa to your bathroom, their concise selection of cult buys has you covered. Here's our pick of the bunch…

CREATED IN PARTNERSHIP WITH NET-A-PORTER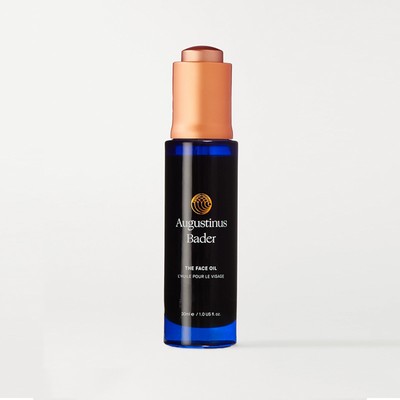 1
Augustinus Bader The Face Oil, £180
WHY IT'S POPULAR: Part of NET-A-PORTER's Luxe Essentials, this silky face oil is a must-try for those wanting a rich dose of hydration. Harnessing the brand's key complex – TFC8 – it works to help your skin heal itself, in turn, promoting better glow, collagen and elasticity. The best bit? It works for all skin types – even those prone to oiliness, as it never sits on the surface or clogs pores. Expect a supple, radiant finish that feels and looks more refined.TOP TIP: This is rich enough to be used without moisturiser – especially if you don't like to overload your skin with products. Massage just a few drops into your face and allow it to fully absorb before applying make-up. If you do want more glow and extra hydration, tap a little on top of your go-to moisturiser – the healthy sheen is unbeatable.Shop here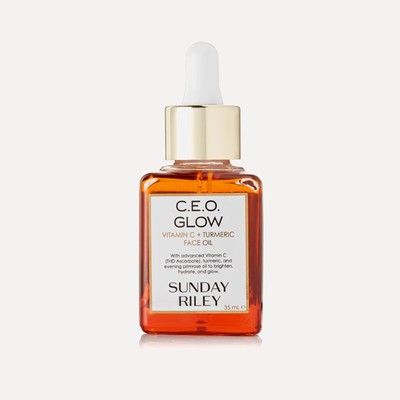 2
Sunday Riley CEO Glow, £68
WHY IT'S POPULAR: This clever vitamin C oil is designed to reach the deepest levels of your skin, for a brighter and more hydrated complexion. It's potent, too, using 3% vitamin C, as well as golden turmeric oil to even out your skin tone and boost its strength for a firmer-looking appearance. Extra points got to the vitamin-rich oils – think neroli and jojoba – which keep skin soft and supple. You'll start to see results within just a few weeks, so stick with it. No wonder it's a brand bestseller.TOP TIP: The beauty of this product is it's unlike similar oils, as it can be layered up with any other face product – be it moisturiser, serums or even your foundation. Don't forget to use a little on your neck too, blending it downwards so your chest can reap the same anti-ageing benefits, too. Shop here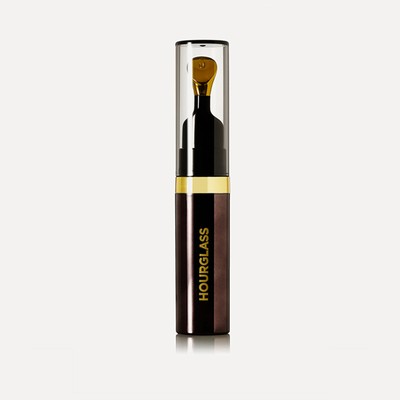 1
Hourglass Nº28 Lip Treatment Oils, £45
WHY THEY ARE POPULAR: These luxurious lip oils have fast become one of Hourglass' best-selling products. Available in wearable – yet vibrant – shades, they leave behind a soft, glossy finish that's universally flattering. They're also full of vitamins and essential oils, so any dry patches and cracks are kept at bay. It's guaranteed to convert those who would usually steer clear of lipstick.TOP TIP: Apply these directly from the tube or squeeze a little onto your index finger before pushing the colour into the lips for a pillow-y effect. It's a great way of sheering out the pigment, too, if you want something subtler. For a more intense finish, just keep layering it up.Shop here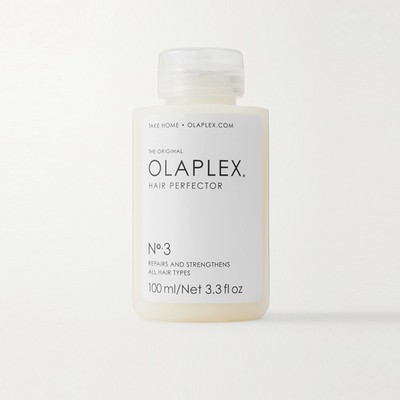 1
Olaplex Nº3 Hair Perfector, £24
WHY IT'S POPULAR: This clever treatment works by linking any broken bonds in your hair back together for a fuller, thicker finish. Brilliant for reviving hair's elasticity and strength, it's all down to the unique molecule inside the cult formula – no wonder the likes of Chrissy Teigen, Margot Robbie and Kim Kardashian swear by it. Haircare pros love it too, as it allows you push your hair to the limit with styling and colour, while still maintaining maximum softness.TOP TIP: For the best results, leave it on for at least 10 minutes, or overnight to let it gradually rebuild any broken follicles, while also enhancing your colour and giving your hair extra gloss and shine.Shop here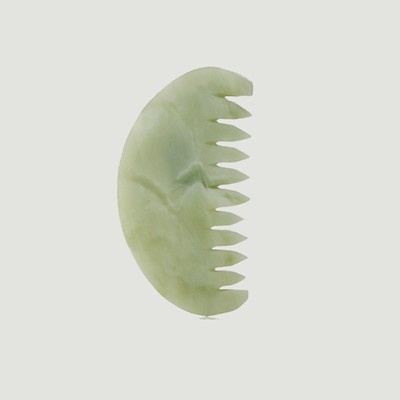 2
Hayo'u Restorer Comb, £38
WHY IT'S POPULAR: HAYO'U are widely recognised as one of the best brands for massage tools and this Restorer Comb is no exception. Designed to elevate your at-home routine, it works to reduce stress and tension within your body, face and scalp. The flat surface makes it easy to manoeuvre, too – a must-try if you want to replicate a body massage at-home.TOP TIP: Apply the tool to the skin using gentle, gliding strokes across the skin with a very slight pull. It's not about a vigorous back-and-forth motion, so go easy. Try and apply some water or your favourite body oil first for some extra slip, before combing in downwards motions to get rid of toxins.Shop here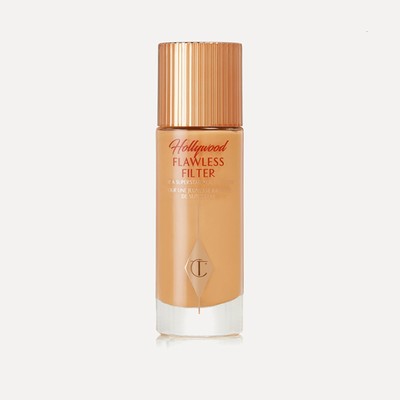 1
Charlotte Tilbury Hollywood Flawless Filter, £30
WHY IT'S POPULAR: Dubbed by Charlotte Tilbury as 'a celebrity skin filter in a bottle', this award-winning formula isn't a foundation or coverage product. Instead, think of it as a unique primer and highlighter hybrid with a silky dry down. Porcelain flower extract (which is rich in antioxidants) works to brighten skin, while the mega-watt glow smooths pores and catches the light.TOP TIP: Experts recommend using it as you would a primer, a base or a highlighter, or mixing it with your foundation for an intense hit of radiance. If you want to wear it on top of make-up, use your fingers to gently tap it onto the highest areas of your face for a light-reflective sheen.Shop here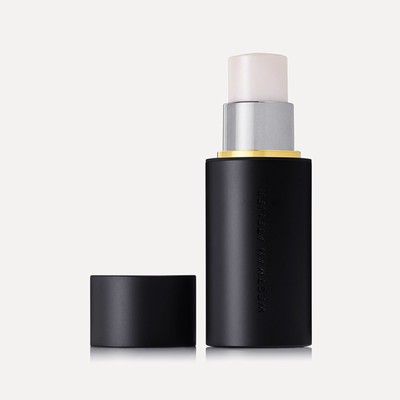 1
Westman Atelier Lit Up Highlighter Stick, £44
WHY IT'S POPULAR: We're yet to find a make-up artist who doesn't swear by this glow-giving stick. With its velvet-y texture and luminous finish, it has minimal shimmer particles for a highlight that's glossy – never too theatrical. The cream texture makes it a dream to apply, too – scribble it onto the highest points of your face, then blend it out with your fingers. Focus on the tops of your cheekbones, the arch of your brow bone and around your temples for a light-reflective sheen. It works well when mixed with other formulas, too.TOP TIP: For something a bit different, apply this highlighter before your foundation to give your skin a great dewy base, as well as an overall glow. If you want an effect that's more focused, apply it with a soft brush, then use a BeautyBlender to erase any harsh edges. You can intensify the pigment further with a damp sponge. Shop here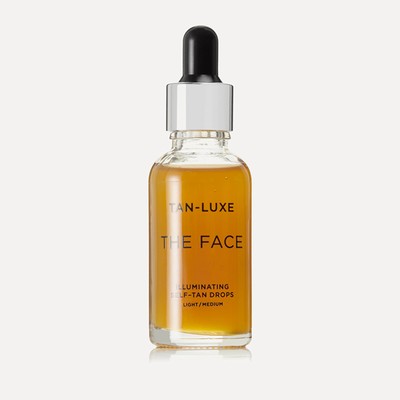 2
Tan-Luxe The Face Self-Tan Drops, £35
WHY IT'S POPULAR: Unlike other self-tanners, these drops don't take a one-shade-fits-all approach. Instead, they offer a tailor-made result, allowing you to develop a gradual and natural glow – so even if you're a novice, you can use them with confidence. One of their biggest selling points is the skincare-rich formula, which is brimming with vitamin E, aloe vera and raspberry seed oil for extra hydration. Dubbed a 'sun-drenched holiday bottled', you can guarantee expect a vacation-like glow with regular use. 
TOP TIP: Add a few drops into your face moisturiser, oils serums or body lotions for a natural-looking colour. Or, try mixing a few drops in with your foundation – experts recommend this technique if you want to boost a dull complexion at speed. Use a brush to apply the two formulas, blending well for an even glow. Shop here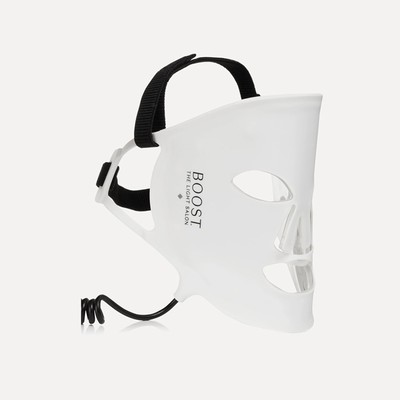 1
The Light Salon LED Light Therapy Mask, £395
WHY IT'S POPULAR: Designed to bring the spa into your home, this LED mask is hugely popular, counting beauty pros like Bobbi Brown and SL Beauty Contributor Adeola Gboyega among its fans. It uses light therapy to boost collagen, while the red light encourages healing within the skin to calm redness. It's great if you want to reap the benefits of professional LED on a budget. Don't expect results overnight, but over time you will see the health and strength of your skin improve. It's incredibly relaxing, too.
TOP TIP: Build up your usage with this mask – especially if you have sensitive skin. Start with once or twice a week, then up the ante as you become accustomed to it. Leave it on for no longer than ten minutes a time, and always wear it when your skin is cleansed and make-up-free for best results. Shop here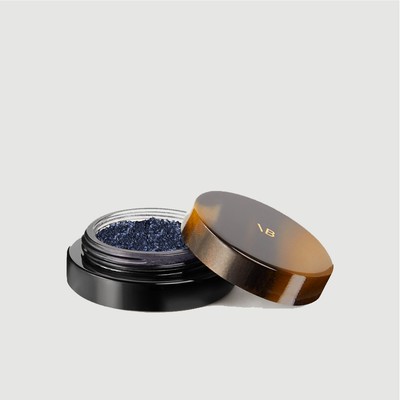 1
Victoria Beckham Lid Lustre Pots, £30
WHY THEY'RE POPULAR: Creating a flawless smokey eye has never been easier thanks to these Lid Lustre Pots.  Available in six suits-all tones, the shadows are formulated using ground crystal for extra shimmer and luminosity. The result? An almost wet-look, pearly sheen that's ideal if you're after a high-shine finish. Added squalane means lids get a dose of hydration, too, so there is never any creasing.TOP TIP: Use your fingers to sweep these over your eyelids and apply them with a light touch directly to the centre of your lids to help to open and widen the eye area. You can also sweep the shadows all over for a seamless, smokey finish. It's impossible to go wrong.Shop here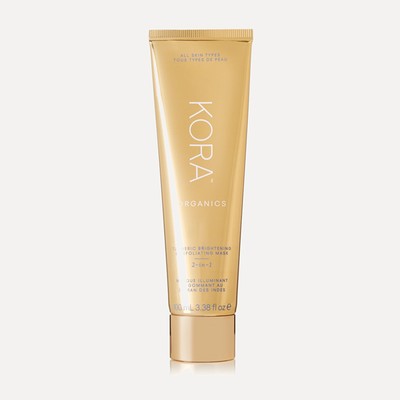 2
Kora Organics 2-IN-1 Tumeric Brightening & Exfoliating Mask, £44
WHY IT'S POPULAR: Founded by supermodel Miranda Kerr, Kora Organics is a brand worth having on your radar. Using only cruelty-free, certified organic ingredients, all their formulas are guaranteed to deliver only the very best for your complexion. We love this two-in-one mask that does a bit of everything. Using exfoliating turmeric, it de-clogs congested pores, smooths uneven texture and prevents a build-up of bacteria. The benefits don't end there – papaya enzymes work to dissolve any dead skin cells, so you can expect a brighter, fresher-looking glow post-use. Thanks to its high levels of antioxidants, it also works to protect against environmental aggressors – think pollution and UV – long after you've rinsed it off. The ultimate at-home hero.TOP TIP: Massage this into damp skin once or twice a week and leave it on for 5-15 minutes so that the exfoliating ingredients can get to work properly. Don't panic if your skin is a little red post-use – it's only a result of the detoxification process. Shop here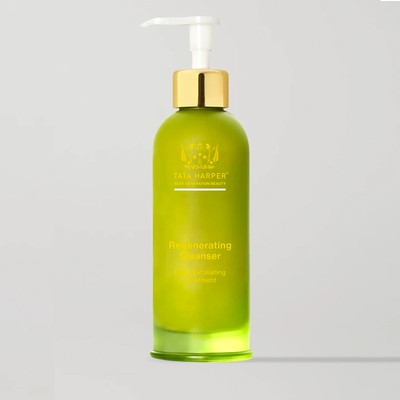 1
Tata Harper Regenerating Cleanser, £73
WHY IT'S POPULAR: We love Tata Harper's products for the 100% natural ingredients used – 83% of which are certified organic. This cleanser is our go-to from the range for its ability to purge your pores of all dirt and grime, while gently buffing the skin, resurfacing it for a smoother-looking appearance. Willow bark, apricot seed kernels and grapefruit work to ease congestion, while aloe vera soothes any potential irritation. A little goes a long way too, which justifies the price tag further. Expect your skin to feel satisfying clean and smooth post-use. TOP TIP: Always apply this Regenerating Cleanser to damp skin, massaging it in circular motions to gently active the enzymes inside. These will then work to gently exfoliate the surface of your skin, without ever stripping it of its natural moisture. Shop here
DISCLAIMER: We endeavour to always credit the correct original source of every image we use. If you think a credit may be incorrect, please contact us at info@sheerluxe.com.