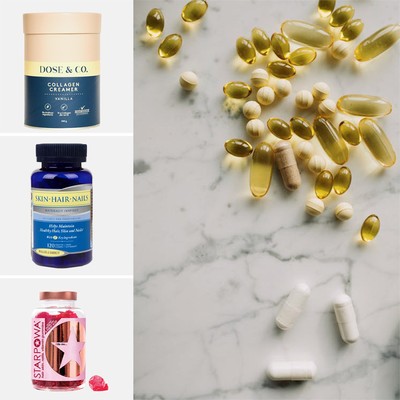 The Best Supplements For Better Hair, Skin & Nails

We all know good skin comes from within. And because you are what you eat, it makes sense to top up your skincare regime with a supplement or two. From skin powders to science-backed capsules and best-selling formulas for healthy hair and nails, Holland & Barrett has you covered. A one-stop shop for all things wellness, these are the ingredients and products to keep an eye out for…

CREATED IN PARTNERSHIP WITH HOLLAND & BARRETT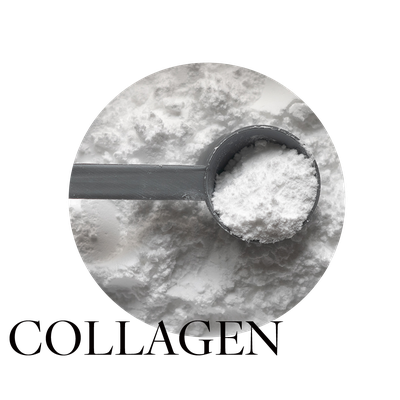 BEST FOR: A lit-from-within glow.
WHY IT'S WORTH TAKING: One of the building blocks of healthy skin, hair, nails and bones, collagen plays a vital role in healthy skin. However, optimum levels don't last, with studies suggesting our body's ability to produce collagen plummets from our mid-twenties onwards, leading to a loss of elasticity, firmness, radiance and plumpness. Fortunately, it's never been easier to top up your collagen stores thanks to intelligent formulas – take daily for the best results. 
WE RATE: With 10g of dairy-free collagen per serving and healthy fats from coconut milk, Dose & Co's Collagen Creamer transforms your coffee into a creamy treat that'll take your skin to glow-y new heights. Plus, it's free from preservatives and artificial colours.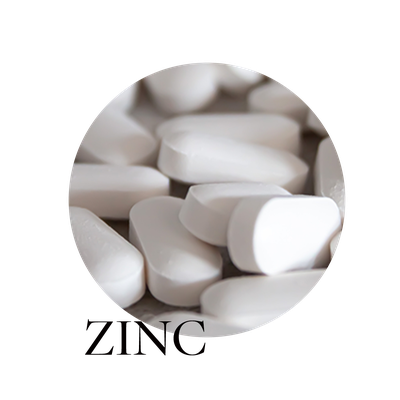 BEST FOR: Contributes to healthy hair, skin and nails.
WHY IT'S WORTH TAKING: Zinc is an all-round beauty hero. Taken orally, it assists in DNA synthesis and the maintenance of normal skin, hair and nails.
WE RATE: Solgar is renowned for its award-winning supplements and its Zinc Picolinate provides 22mg of zinc in a highly absorbable form. All Solgar supplements come in 100% recyclable amber glass bottles (and have done for the last 70 years) and are free from nasties, too.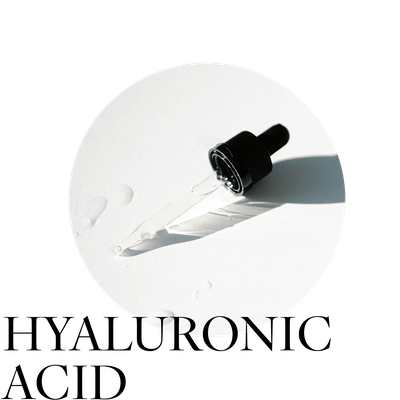 UNSPLASH / MATHILDE LANGEVIN
BEST FOR: Skin that looks hydrated.
WHY IT'S WORTH TAKING: Did you know there's a difference between skin that's dehydrated and dry? With the ability to hold over 1,000 times its weight in water, hyaluronic acid plays a crucial role in keeping skin hydrated.
WE RATE: Holland & Barrett's Hyaluronic Acid tablets are a great way to keep your levels topped up. With 50mg per tablet, the formula is 100% vegan-friendly and also contains vitamin C, which contributes to collagen production for a boosted glow. Hairburst is also packed with hyaluronic acid alongside other hair-nourishing vitamins and minerals.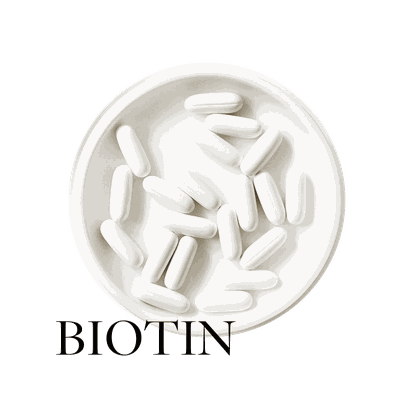 BEST FOR: A beauty supplement that ticks all the boxes.
WHY IT'S WORTH TAKING: Named after the Ancient Greek word for sustenance, biotin is a B vitamin that plays a vital role when it comes to healthy-looking hair and skin. While biotin deficiencies are rare, those with a deficiency often show symptoms of hair loss and skin rashes, so keeping your levels topped up could be the answer for skin and hair that's in need of some extra care.
WE RATE: Containing 27 key ingredients – think biotin as well as vitamins A and C, selenium, antioxidants, calcium, iodine and more – Holland & Barrett's Skin, Hair & Nails Formula is the ultimate addition to your beauty routine that ticks all the boxes.
For more information visit HollandAndBarrett.com. Products featured contain naturally derived ingredients. All offers above end 11/05/21. Selected stores and online. Subject to availability. Individual offer terms apply, see website for full details. Starpowa; Hairburst; Holland & Barrett Hair, Skin & Nails; and Viviscal are part of the Penny Sale until 11thMay, 2021. Subject to availability and participating stores only.
DISCLAIMER: Features published by SheerLuxe are not intended to treat, diagnose, cure or prevent any disease. Always seek the advice of your GP or another qualified healthcare provider for any questions you have regarding a medical condition, and before undertaking any diet, exercise or other health-related programme.
CREDITS: PEXELS / READY MADE
DISCLAIMER: We endeavour to always credit the correct original source of every image we use. If you think a credit may be incorrect, please contact us at info@sheerluxe.com.