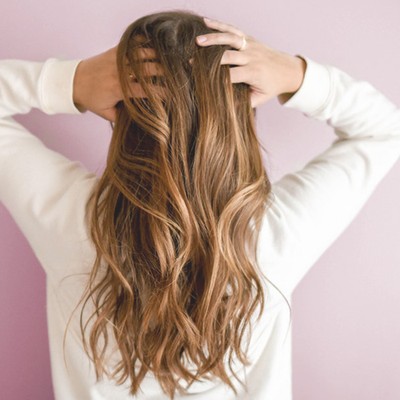 How To Get The Hair You Want

We've all had a disappointing visit to the hairdressers – you arrive feeling optimistic, but leave with hair a far cry from the picture you brought along. When you don't ask the right questions, even the most experienced hair professionals can get it wrong, so we asked four renowned hairdressers for tips on how to leave the salon with the hair you want.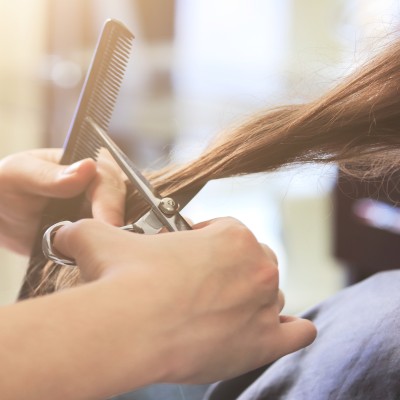 Cut: Rossano Ferretti, Global Brand Ambassador, Coty Professional Beauty
 Finding the right hairdresser…
 
"Research, research, research! Treat you search for a hairdresser the same way you would researching going somewhere on holiday. Use Google, look at reviews, look at their website to see if their aesthetic is the same as yours. Explore their social media: what's their Instagram like? Do they do the cut you like and are they consistently good at it? Talk to people whose hair you like and see where they get it cut; ask friends for recommendations. Visit the salon and see what the environment is like - will you feel comfortable there, how are the stylists interacting with their clients?"
 
Plus, Rossano adds, don't just pick the first place that appeals to you – shop around a bit and get a feel for the different types of salons in your area: "Go to more than one salon for a consultation - basically until you find the salon and the person to do your hair.  Better to have five consultations so you can be really comfortable, rather than go with the first person you find."
 
Explaining what you want…
 
If you're going for a drastic change like a bob or a fringe, it's helpful to bring a variety of pictures along to your consultation – all good salons should offer these appointments. A good stylist will ask you lots of questions, covering such things as what frustrates you about your hair and what your lifestyle is.
 
The questions you should ask…
 
Will this cut suit my face shape? Will it work with my hair texture? These are key questions you need to take into the salon with you. If you have very curly hair, a fringe is not going to look the same as it would on someone with straight hair. The same applies if you're considering taking off a considerable amount of length – your curls will make the cut far shorter. Type and texture really are crucial factors in considering a cut - layers can make thicker hair quite bulky, so bear these things in mind and ask as many questions as possible.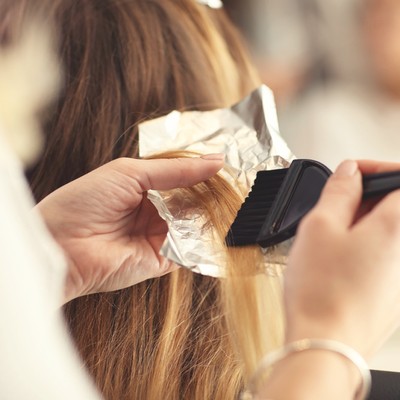 Colour: Shannon Gallacher, Nicola Clarke at John Frieda
Finding the right hairdresser…
 
Ten years ago, you could only really go by what was on a salon or colourist's website. Social media has changed all of this and now you can see nearly all of a colourist's personal work on their Instagram – so do some thorough research. "I always say, look on Instagram, use hashtags relevant to what you want, like 'balayage' or 'lived in colour'," says Nicola. "Book a consultation at the salon of your choice and don't feel obliged to book an appointment then and there if you decide that it's not what you want. It's better to go for more than one consultation to make sure you're 100% sure."
 
Explaining what you want…
 
If you do just one thing before attending your colour consultation, make it saving as many inspiration images as possible of how you want it to look. The more examples you can show to your colourist, the better. It's also not a bad idea to bring in examples of you want you don't want – especially if there is a very slight variation between the two. Shannon agrees: "Everyone has different ideas of what certain words mean, so using images of what you like is really useful."
  
The questions you should ask…
 
The mixture they've used, the development time, the application – none of these matters if your colourist is using the wrong toner. People often think toner is only used to neutralize brassy tones on blonde hair, but this isn't the case. Toner is used after nearly all colour application to add warmth to the hair as well as cool it down.
 
You might love the colour of a model's hair, but if you don't have the same skin tone it's not going to look the same on you. People with more olive-toned complexions are better suited to warmer, more golden tones, while fairer people can pull off icy, white blondes. Make sure you're clear about both the colour and tone you're after – but be sure to ask for their expert opinion. If they tell you it won't suit, they're probably right.
 
You should also consider how the placement of your colour will affect your face shape and features. "Hair colour can be used to contour, just like make-up," says Shannon. "Ask your colourist how to enhance your best features – for example, drawing the eye to your cheekbones by adding lighter strands around the face, starting just below the eyebrows."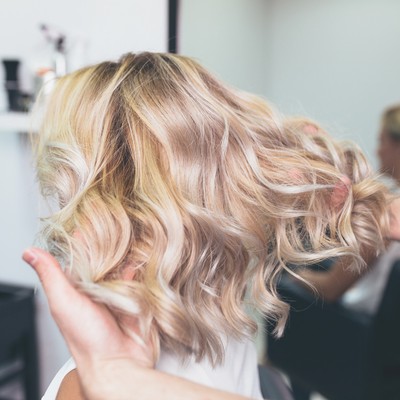 Styling: Adam Reed, ghd Global Brand Ambassador
Finding the right hairdresser…
 
Unlike a cut and colour, when it comes to styling it's less about research beforehand and more about speaking up once you're there. "It all comes down to communication and the feeling you have with that person," says Adam. "Go and see them and if it doesn't feel right, don't be afraid to go somewhere else. It's a bit like speed dating - if you're uncomfortable, always voice it. I'd also say that recommendation is always best; if you see someone with amazing hair, definitely ask them who does it – it's a massive compliment so people most people will happily tell you."
 
Explaining what you want…
 
"Pictures really are the best way of showing what you want and also what you don't want. It's a probably the most helpful way for the stylist to understand what you like and dislike," says Adam. "The same goes for colour – if you see a picture of a colour you don't want, save it and show your stylist, too. Another good sign is to see if your hairdresser is listening to what you are saying - if they butt in with their opinion the whole way through it's likely you won't be happy with the finished look."
 
The questions you should ask…
 
There are often multiple ways to create one look – saying you want your hair curly doesn't necessarily tell your stylist if you want it tonged, blow-dried, or set in rollers. To make things clearer, Adam suggests asking your hairdresser to style your hair the same way you would at home: "If they decide to tong your hair but you never use tongs at home, they won't be able to achieve the same results," he says.
 
Try to explain in as much detail as possible how you want your hair to look. It's helpful to talk about textures and sizes: do you want the curls to be smooth, tight or lived-in? "Tell your stylist you don't usually use that tool and perhaps indicate to them what you do use, otherwise you're just setting yourself up for failure and you might be disappointed. If you like what they're doing ask them to show you how to use it yourself, so you can recreate it. And always remember – if you're not happy with the result then say so and you can find a solution together."
 
DISCLAIMER: We endeavour to always credit the correct original source of every image we use. If you think a credit may be incorrect, please contact us at info@sheerluxe.com.