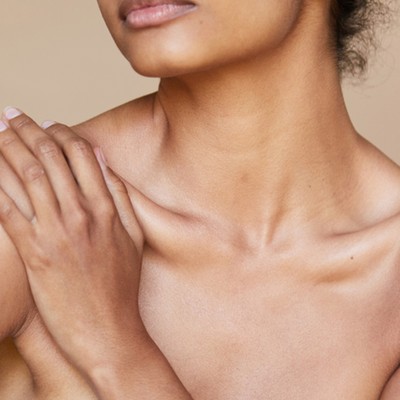 How To Look After Your Hair, Skin & Nails – According To The Pros

For a healthy glow, shiny hair and great nails, the right beauty routine is a must. But sometimes what you put in your body can make a real difference, too. Enter Holland & Barrett, the one-stop-shop for healthy living – both inside and out. Endorsed by H&B Experts Bhupesh Panchal and Manisha Taggar, we share our top tips when it comes to looking after your hair, skin and nails...

CREATED IN PARTNERSHIP WITH HOLLAND & BARRETT
Q: My skin gets dry during the cold, winter months – what can I take to increase hydration?
A: We can all feel a bit run-down as the seasons change. The cold weather throughout the day, mixed with cranking the thermostat up at night may feel cosy, but it can really dry the skin out. Make sure you stick to a good exercise routine throughout the winter, as a good workout can encourage the skin to keep producing natural oils. A holistic skincare regime is also important. Make sure your moisturiser isn't too heavy and is suited to your skin type. If your skin is sensitive, then look for natural and gentle ingredients to soothe the skin. You should also make sure you're nourishing your body from the inside out. H&B Skin, Hair & Nails Vegan Gummies contain a mix of biotin, zinc and folic acid in an easy-to-take chewable format, to support healthy skin, hair and nails. Enjoy two gummies per day and feel the glow as the seasons change.
Q: How can I get rid of dark circles and bags under the eyes? 
A: Dark circles are a part of life for most of us, and they appear for a number of reasons – tiredness, natural ageing, and for some it's just pigment within the skin creating those dark patches. Focus on optimising your wellness routine – getting enough sleep, drinking enough water, and generally looking after yourself – because when we feel great on the inside, it shows on the outside. 
If you find you're starting to notice the natural signs of aging and want to try a supplement to give your body a helping hand, H&B's Expert Timeless formula can help. With hydrating ingredients like hyaluronic acid, and ExceptionHYAL® Star to improve the appearance of wrinkles, you can achieve an overall brighter complexion.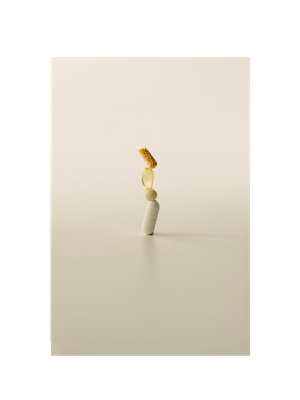 STOCKSY UNITED / HAUS KLAUS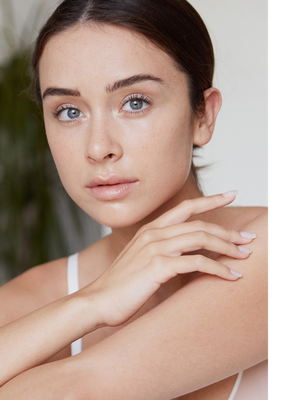 STOCKSY / OHLAMOUR STUDIO
Q: My hair is thin and prone to breakage – what can I do to make it stronger and healthier?
A: Regular head massages can help encourage normal, healthy circulation in the scalp, stimulating the hair follicles causing them to produce thicker strands. We recommend massaging with a few drops of Oleus blackseed oil before shampooing your hair, which can help improve the appearance over time. Try to avoid excessive use of heat styling tools, and if you're in the habit of washing your hair every day, try to scale this back to prevent hair thinning. 
Q: I'm getting married next summer, what can I do now for better skin, hair and nails?
A: Looking after your skin is about more than simply what you put on it. It's easy to think you should use the strongest ingredients in the hope everything will be transformed within a week, but that's just not realistic. You should instead be aiming for a holistic skincare regime, thinking as much about what you put into your body as what you put on. A balanced diet, regular exercise and ensuring you're drinking plenty of water is a great place to start. From there, you can begin to introduce the basics of topical skincare i.e., cleansing, hydrating (both with a serum and toner), moisturising and protecting with SPF, always bearing in mind your skin type when selecting products. Vitaskin – H&B's hero skincare collection – contains natural ingredients and vegan options.
A quality beauty supplement can also help, especially if you look to ingredients such as vitamin C, biotin and zinc, which can help enhance your radiance from the inside. H&B's Multi-Action Skin, Hair and Nails is our most advanced beauty formula, containing SkinAx®, a multi-nutrient treat that supports skin radiance and elasticity. This powerful formula also contains biotin, selenium and zinc, which supports hair and nail health, too.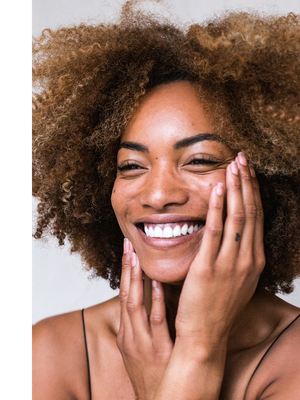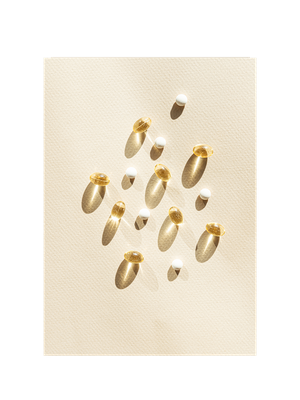 STOCKSY UNITED / SOPHIE HSIN
Q: I have two small children and don't have time for an elaborate skincare routine. Will supplements help?
A: The best skincare routines are the ones that keep it simple. And a great way to bolster your beauty regime if you often find yourself with no time for self-care is via beauty supplements. At H&B, we offer everything from effervescent supplements to liquid sachets, meaning there's something for everyone. Our new effervescent collagen is great if you're in a rush – two tablets added to a glass of water dissolve into a tasty blackcurrant drink, giving you your daily dose of collagen as well as vitamin C and zinc to help your complexion glow. Or if you find you're always leaving the house in such a rush that you completely forget to take your daily vitamins – our new H&B Expert Liquid Collagen Sachets are small enough to pop in your handbag and take on the go. 
Shop The Expert Recommended Products Below...
For more information visit HollandAndBarrett.com
DISCLAIMER: Features published by SheerLuxe are not intended to treat, diagnose, cure or prevent any disease. Always seek the advice of your GP or another qualified healthcare provider for any questions you have regarding a medical condition, and before undertaking any diet, exercise or other health-related programme.
DISCLAIMER: We endeavour to always credit the correct original source of every image we use. If you think a credit may be incorrect, please contact us at info@sheerluxe.com.