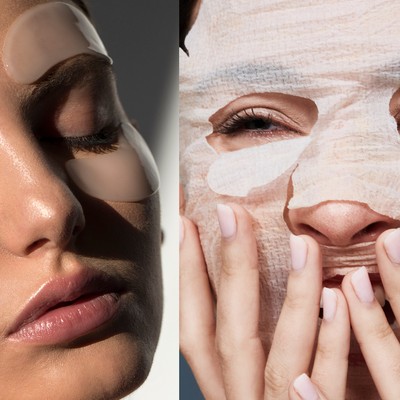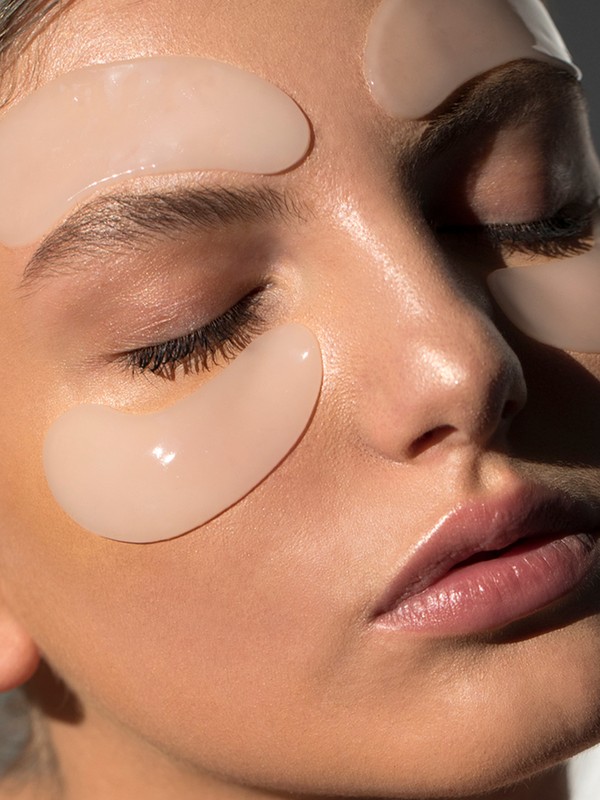 What Your Skincare Regime Should Look Like At Every Age

As you age, the skincare products you use should change according to your skin's needs. We went straight to the experts to find out how to switch things up for every decade.

By Rebecca Hull
All products on this page have been selected by our editorial team, however we may make commission on some products.
"In your 20s, you can get away with a simple, non-clogging skincare routine. It's not uncommon for people to still suffer with acne in their 20s, so keep your routines as stripped back as possible. This should start with a single, effective cleanse, a hydrating moisturiser and, at the end, a good SPF – that's all you need. Look for formulas that contain niacinamide, too. Not only will this help to calm and support blemish-prone skin, it will also recharge skin cells and boost ceramide production." – cosmetic dermatologist Dr Sam Bunting
"Avoid harsh exfoliating scrubs. At this age, your skin doesn't need it. If you want to get rid of dirt and dead cells, use polishes containing gentler ingredients like jojoba beads and avocado oil. It's also worth ensuring your moisturiser or serum has anti-pollution benefits – at this stage of life, protecting your skin from harmful free radicals is the key to prevent premature ageing." – skincare expert & founder of Antipodes Elizabeth Barbalich
Products For Your Routine:
"This is the decade where collagen breaks down and early signs of ageing start to appear. It's time to take corrective, as well as preventative, steps. Early lines, wrinkles and enlarged pores are the most common concerns for this age group. The best change you can make to your regime is a good-quality antioxidant serum. Try layering the SkinCeuticals CE Ferulic underneath your SPF – it has the benefits of vitamin C to protect the skin, reverse early signs of sun damage and brighten it up. It's also a good time to start using a retinoid to deal with early fine lines – this can either be in a serum or moisturiser, just make sure it's a low percentage to ease yourself in." – Sam
"LED light therapy is one of the best treatments you can try at this age. As well as boosting collagen and minimising fine lines, it increases circulation for a healthier glow. If you're acne-prone, try blue LED light – this kills acne causing bacteria, minimising the look of existing breakouts and preventing future ones." – celebrity facialist Shani Darden
Products For Your Routine:
"In your 40s, skin becomes thinner and less elastic, as collagen production starts to slow down. Common signs of ageing include dryness, fine lines and dark spots. To combat this, refresh your regime with products that include ingredients like vitamin C, vitamin E, green tea and grape seed – all of which are powerful antioxidants that can help stimulate and increase elastin production. It's important to find a gentle cleanser that contains niacinamide, as you'll still get a deep cleanse, without the irritation. As for moisturiser, make sure it contains peptides, as these help to reduce the appearance of fine lines. At this stage, you should also be using a heavy-duty night cream. The evening is when our skin switches into repair mode, and at this time of life, it's the easiest way to combat the common signs of ageing fast." – co-founder of Codage Paris Julien Azencott
Products For Your Routine:
"This is the decade when the menopause is a big factor. As much as 30% of our collagen is lost in just five years in our 50s. Add significant sun exposure to that and the damage is magnified. First and foremost, go gentle. Skin will become drier, so it's more prone to sensitivity. If you've been using scrubs, brushes and foaming cleansers in your 30s and 40s, take things back to basics and support your skin's delicate barrier with a gentle cleanse, moisturise and serum. Secondly, protect your elastin with a daily SPF, seeking out shade and covering up when possible. Finally, amp up the number of antioxidants in your regime. These are the skin's ultimate back-up – when UV and pollution get to your skin, antioxidants are the final line of defence. Again, use vitamin C on the neck and chest, and look out for ceramides to keep skin plump and hydrated." – Sam
Products For Your Routine:
"In your 60s, lack of elasticity is often visible both in the face and the neck, due to thinner skin and weaker muscles. Now is the time to up your hydration. Look for products containing high levels of hyaluronic acid and natural oils to soften fine lines and soothe dry patches. Moisturisers should ideally contain collagen-boosting peptides and/or vitamin C to boost the skin's overall radiance. Try and include a strong active as well, such as a retinol serum to penetrate deeply into the skin and support collagen production, and improve plumpness." – skincare expert & Clinical Director at iS Clinical Dr Charlene DeHaven
 "Your hands and neck are also important in this decade. Get into the habit of wearing sunscreen as a hand cream every day – this will prevent brown spots from appearing and the skin thinning. Make sure you also run your products right down to your décolletage to prevent any signs of prolonged UV exposure." – Sam
Products For Your Routine:
DISCLAIMER: We endeavour to always credit the correct original source of every image we use. If you think a credit may be incorrect, please contact us at info@sheerluxe.com.