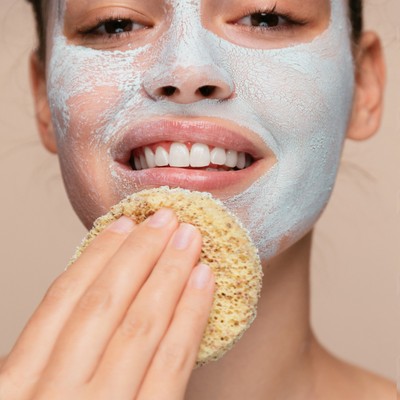 Konjac Sponges: What They Are & How To Use Them

We're not knocking the more advanced beauty tools on the market, but sometimes the simplest remedy can be just as effective. Enter the konjac sponge. It promises more radiant skin by gently cleansing dirt and buffing away dead skin cells – all while being incredibly sustainable and affordable. Here's what you need to know, plus five of our favourites worth trying.

All products on this page have been selected by our editorial team, however we may make commission on some products.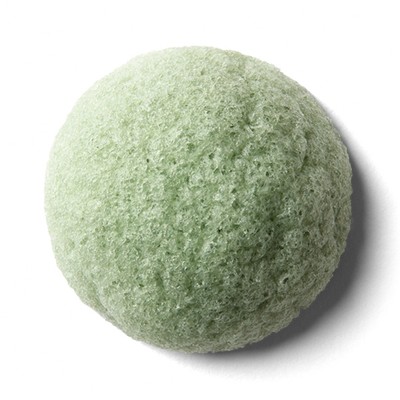 Erborian Green Tea Gentle Exfoliating Sponge, £10
BEST FOR: Face & Body WHY WE LOVE IT: You'll notice this one is rock hard on first squeeze. With that in mind, make sure you soak it in warm water for at least three minutes before you use it. This will allow the sponge to expand and become soft and malleable for optimum cleansing results. Made with antioxidant-boosting green tea, Erborian's sponge offers a deep clean that's highly satisfying. The feel of it is hard to explain, but expect skin to feel softer, as all dirt, oil and surface grime is totally lifted away. Use it on your body, too– just be aware that this is likely to cause quicker wear and tear so replace it as soon as it shows signs of fraying.
Available at Uk.Erborian.com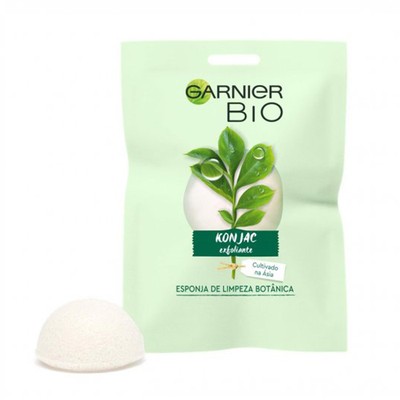 Garnier Organic Konjac Sponge, £5.99
BEST FOR: Affordability WHY WE LOVE IT: Made from 100% natural Konjac Root Fibre, this affordable sponge is kind to both the environment and your skin. It's brimming with botanicals that soften the skin as you massage it over your complexion, and you can use it with water for a quick cleanse, or oils and balms to up the ante. Squeeze a little shower gel onto it, too, if you want to invigorate your body and bring your skin back to life. Replace it every two to three months, and never let it dry in a humid area, as this will cause it to build up unnecessary bacteria.Available at LookFantastic.com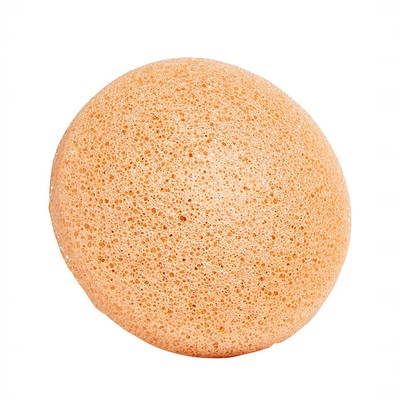 Honest Beauty Gentle Konjac Sponge, £10
BEST FOR: Sensitive SkinWHY WE LOVE IT: Hard-working, yet gentle, this soft sponge has been designed with sensitive skin in mind. Not only does it help to balance out your skin's pH (that means keeping inflammation at bay), it also has in-built kaolin clay to get rid of dead skin cells. Use it alongside your go-to cleanser, or on its own with water for a gentle cleanse. It'll leave skin feeling supple and soft immediately – just remember to rinse it out thoroughly and hang dry it in a cool, ventilated area – if you look after it well, it should last you at least two months.Available at CultBeauty.co.uk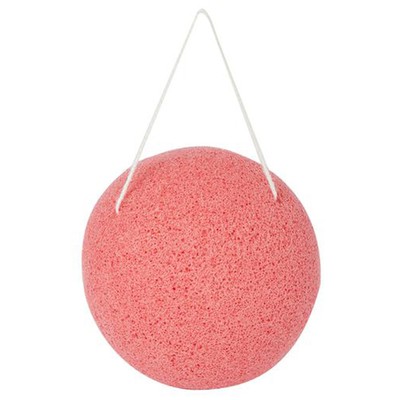 Sunday Rain Konjac Sponge, £4
BEST FOR: Softening Skin WHY WE LOVE IT: With a soft, fleshy, spongey texture, this is brilliant for smoothing out your skin while gently exfoliating it at the same time, too. It's never too abrasive or harsh, just the perfect texture. Use it in circular motions with your go-to cleanser for best results – it can be used all over your body, too, and is particularly effective at exfoliating and preventing 'backne' breakouts without causing any further irritation.
Available at TheFragranceShop.co.uk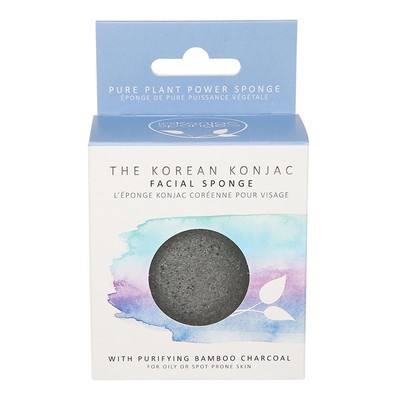 The Konjac Sponge Company With Bamboo Charcoal, £9.99
BEST FOR: Thorough Exfoliation WHY WE LOVE IT: This is one of the best brands for konjac sponges. Our favourite is their 'Bamboo Charcoal' sponge which is great for exfoliation. It also boosts blood-flow – so don't be alarmed if you have a mild redness – while lifting away any residue, grime and oil. A must-try for those with congested, oily or blemish-prone skin, the charcoal keeps excess oil and sebum at bay, while minimising acne-causing bacteria, too. Experts recommend using it on the legs after shaving, too – this will prevent any troublesome ingrown hairs from appearing. Always use it damp, and you can leave it in the fridge pre-use, too – this keeps it fresh and cool for further stimulation.
Available at CultBeauty.co.uk