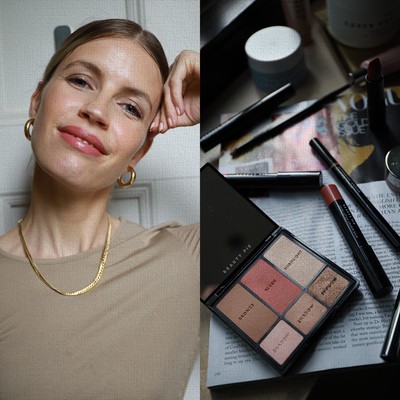 The Skincare And Make-Up Routine Influencer Em Roberts Swears By

You'll know we're huge fans of Beauty Pie at SL. The first ever luxury buyers' club for beauty lovers, it cuts out the middleman as well as retailer and e-tailer markups to give customers access to some of the best – and most luxurious – products out there, for up to 75% less. Previously requiring a monthly fee for insider access, a new annual membership now allows customers to shop free from restrictions or spending limits – so members can shop what they want, when they want. Here's the lowdown. Plus, we've teamed up with Emily Roberts – aka @TheLipstickFever – to share her favourite Beauty Pie products. And finally, don't forget there's an exclusive £10 OFF new sign-ups for SheerLuxe readers…

CREATED IN PARTNERSHIP WITH BEAUTY PIE
A Recap Of How Beauty Pie Works And Why It's Worth Signing Up…
Created for those who love beauty but can't necessarily afford luxury products month in month out, Beauty Pie is unlike anything else on the market. Customers have the option to buy products at 'typical retail prices' – similar to what premium mainstream brands charge – or at insider 'member prices' if they join. Beauty Pie members shop lab-to-warehouse direct, giving them up to five times more for their money. To access the exclusive prices, you only have to pay £59 for the year. (Most members save more than that on their first order.)
The New Beauty Pie PLUS Membership Explained…
Beauty Pie's customers will no longer be restricted by monthly spending limits. Instead, you'll pay a yearly fee of only £59 to enjoy unlimited shopping options. That's because Beauty Pie's supply chain has been modified to allow the team to keep high levels of customer favourites in stock. In short, the new fee gives you more flexibility so you can buy more of your favourites at once.
Why It's Worth Signing Up…
Sign up now to get £10 OFF your annual membership with the code 'SLSENTME' This offer ends on 30th November.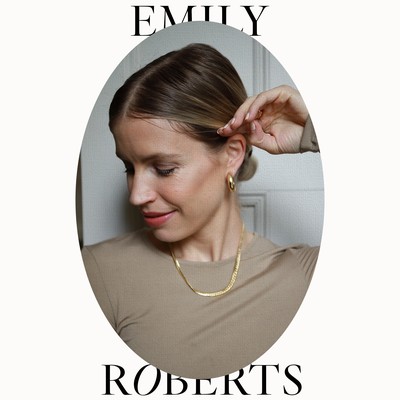 Shop Emily's Beauty Pie Product Picks…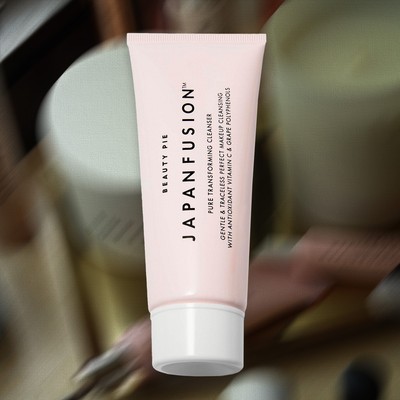 Japanfusion Pure Transforming Cleanser, £25 (£7.81 For Members)
"Infused with antioxidants, this cleanser starts off as a gel and quickly melts into an oil. Once you add water, the milky formula sweeps away dirt, make-up and any impurities sat on the skin, leaving you with a more radiant complexion that's fresh and ready to absorb any other skincare that follows." Available here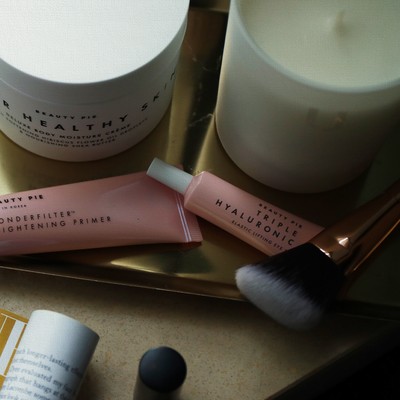 Triple Hyaluronic Acid Elastic Lifting Eye Serum, £50 (£14.23 For Members)
"A little goes a long way with this silky eye serum. Use just a small amount, dabbing it all around the eye contour area. You'll find it takes down puffiness and illuminates under eye circles, giving everything a more luminous and fresher glow." Available here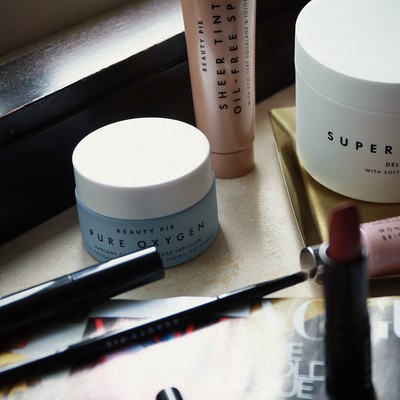 Pure Oxygen Radiant Glow Moisture Infusion, £75 (£16.50 For Members)
"This nourishing cream is such a joy to use. Apply it both day and night to infuse your skin with pure oxygen, as well as vitamin C for extra brightening benefits. Massage it in all over, running some down your neck too. The hydrating texture will leave your skin feeling so supple and soft." 
Available here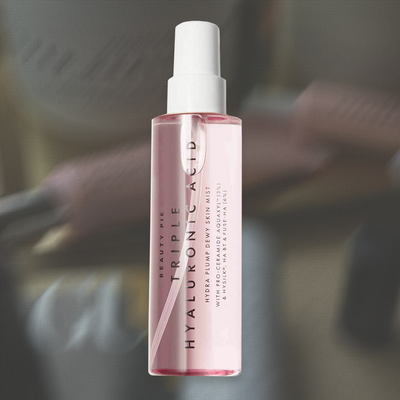 Triple Hyaluronic Acid Hydra Plump Dewy Skin Mist, £50 (£16.58 For Members)
"This is one of my holy grail skincare products. Brimming with hyaluronic acid (HA), it locks in moisture and preps your skin for make-up – or any other skincare."
Available here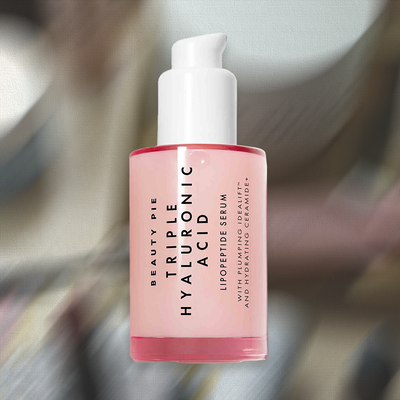 Triple Hyaluronic Acid Lipopetide Serum, £60 (£16.96 For Members)
"Again, this is full of HA – it has three different levels – so it works fast to plump the skin and give it a smoother-looking appearance. For me, it's a must-have. Drop a couple of pumps into your hands then massage it in thoroughly." Available here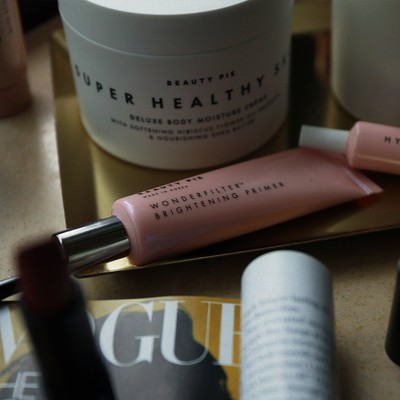 Wonderfilter Brightening Primer, £30 (£8.08 For Members)
"I don't often reach for primers but this one is a game-changer. It's lightweight, colour-correcting and gives skin a real glow. Again, a small amount goes a long way, and it works well to conceal, perfect and prep."Available here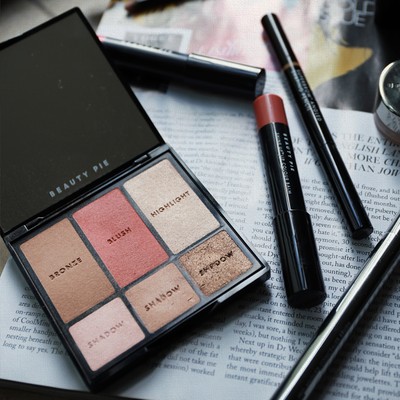 One Palette Wonder, £35 (£8.03 For Members)
"This is my favourite product from Beauty Pie. Not only is it great for travel, it takes your make-up from day to night seamlessly. Housing a bronzer, blusher, highlighter and eyeshadows, every tone is universally flattering. Begin by mixing the two darkest shadows together before running them over your lids, working them into the crease. Use a little close to the waterline as a replacement for traditional kohl pencils – it offers a much softer finish."
Available here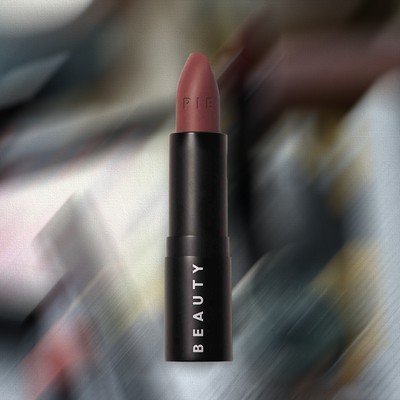 Futurelipstick Matte Lipstick in All Day Long, £20 (£6.84 For Members)
"If you're after a flattering rose lipstick, choose this one. It's a beautiful mauve colour that's easy to pull off, while the matte texture is really lightweight – never drying. Wear a little for the day, or amp it up for night-time."Available here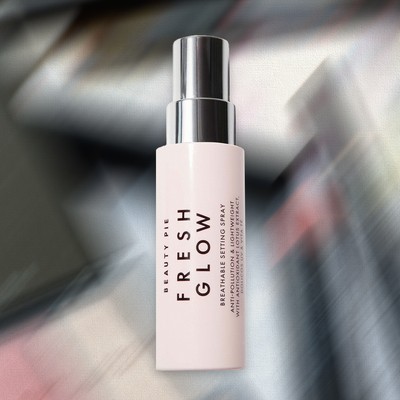 Fresh Glow Breathable Setting Spray, £15 (£6.64 For Members)
"No make-up look is complete without a good setting spray. This one is the secret to that perfectly blended look that doesn't budge – mist it on in fine layers, let it dry for a few seconds, then you're good to go. It gives skin an unbeatable dewiness and glow."Available here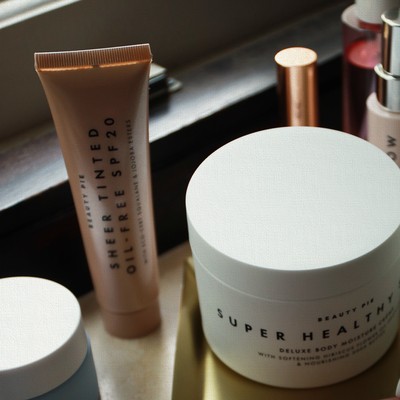 Super Healthy Skin Sheer Tinted Oil-Free SPF20, £28 (£8.36 For Members)
"Offering protection and a glossy, natural tint at the same time, this is a dream to apply. Do so with a brush or a sponge, and physically push it into your skin to help it blend. You can also massage it in with your fingers for a further natural finish. It has a touch of warmth to it for a soft hint of colour –essential if you want to improve the look of your complexion."Available here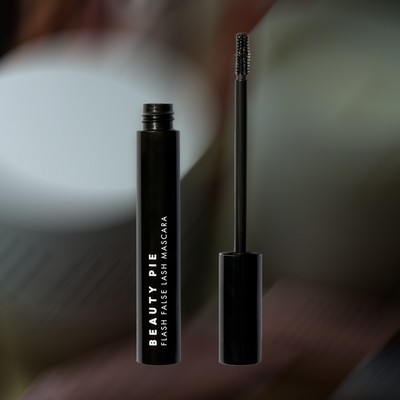 Flash False Lash Mascara, £20 (£4.46 For Members)
"Everyone needs a good mascara, and this is easily one of the best. Buildable, clump-free and full of inky definition, it ticks all the boxes."
Available here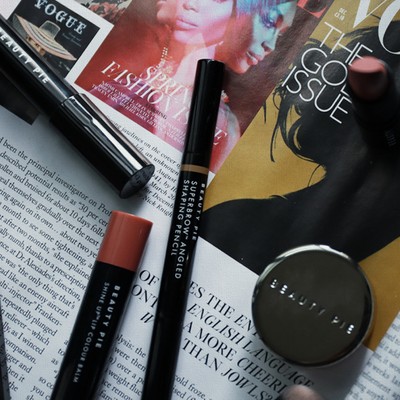 Superbrow Angled Precision Pencil, £25 (£9.70 For Members)
"Brows are everything to me – I like them to look full and natural and this pencil is great for that. Double-sided, use the nib to mimic the look of little hairs and fill in sparseness, then brush it back over with the spoolie end to clean everything up."
Available here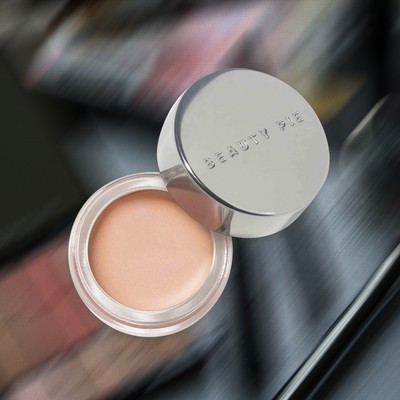 Superluminous Undereye Genius, £20 (£8.93 For Members)
"This is for all the mums out there – or anyone who feels they look tired. With a pearly, luminous quality, it quickly brings your entire eye area back to life. Use Beauty Pie's Pro Angled Brush to blend it into the inner corners of your eyes and take some over your lids, too – it will help prep them for eyeshadow." 
Available here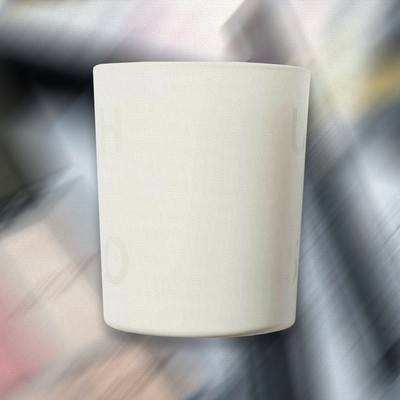 Clean House Luxury Scented Candle, £60 (£19.22 For Members)
Notes of lavender, freesia and and magnolia flowers combine in this cosy, refreshing candle to bring about a sense of calm, but also a feeling of clean —  as the name suggests. It's potent and rich, filling a room within hours, then lingering there long after you've blown it out. Crisp and uplifting, you won't be disappointed with this. Available here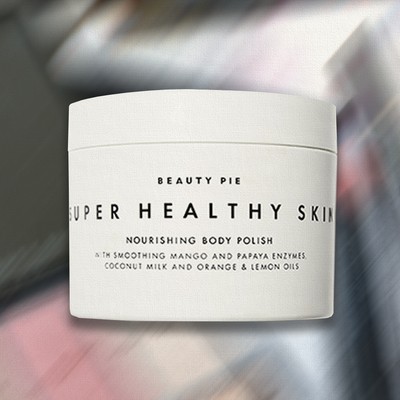 Super Healthy Skin Deluxe Moisture Body Creme, £50 (£15.11 For Members)
Nourishing oils, fatty acids and shea butter all combine in this soothing cream to bring dry, lacklustre limbs back from the brink. It has a rich-yet-lightweight balm consistency that instantly softens dry spots and leaves behind a smoother surface. Unfussy, it gets to work quickly but never leaves behind a greasy finish. You can count on the hard-working formula to seal in moisture and keep it there for long-lasting results. Available here 
Join & Become A Member At BeautyPie.com
SheerLuxe readers can get an exclusive £10 OFF their membership by using the code SLSENTME at the checkout.
DISCLAIMER: We endeavour to always credit the correct original source of every image we use. If you think a credit may be incorrect, please contact us at info@sheerluxe.com.