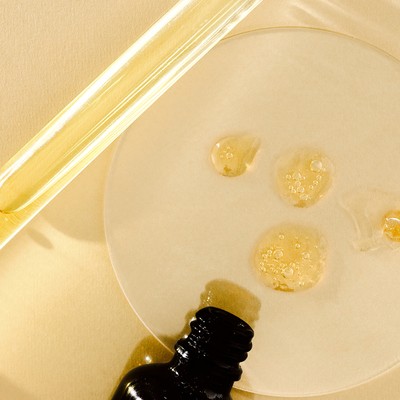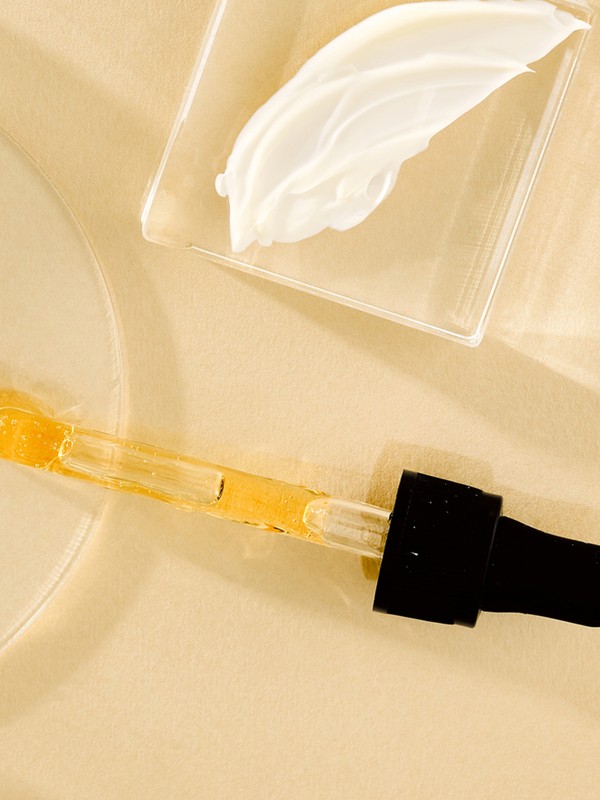 The Anti-Ageing Ingredients That Really Work According To A Dermatologist

It's often hard to keep up with all the new skincare 'buzzwords' – which makes choosing the right products even more confusing. That's where Vichy comes in. Having spent more than 40 years researching the science of skin ageing, this is a brand that knows what works and what doesn't. Here, Vichy consultant dermatologist Dr Mary Sommerlad highlights three key ingredients and products that can actually make a difference. Plus, don't miss a one-off discount…

Created in partnership with VICHY
01
NIACINAMIDE
Best For: Reducing The Appearance Of Pigmentation
The Breakdown: Niacinamide (also known as vitamin B3) has become a buzzworthy ingredient for good reason. Not only can it normalise skin's oil production to keep pores clear and breakouts in check, it also regulates pigment-making cells to help fade dark spots, as well as smooth uneven skin tone. It's an anti-inflammatory, so it protects your skin from daily damage, while simultaneously boosting hydration levels. Consultant dermatologist Dr Mary Sommerlad explains: "It's a fantastic ingredient for diffusing excess pigmentation and dark spots. Better still, it's well tolerated by all skin types. It's also an antioxidant, which is why it's known for its ability to reduce pigmentation." 
Try It With...
Liftactiv B3 Dark Spots and Pigmentation Serum, £38
 
About: Liftactiv B3, takes a 360° approach to skin-smoothing and uses 5% niacinamide alongside an 8% AHA complex that includes vitamin CG, tranexamic and glycolic acid to smooth skin, reduce the visibility of dark spots and even out tone. Niacinamide reduces the production of pigmentation, while glycolic gets rid of dead skin cells for a brighter-looking appearance. Finally, the vitamin CG protects skin from daily aggressors like pollution and UV, to keep inflammation at bay. With zero alcohol, fragrance or silicones, it's hypoallergenic and safe for all skin types and tones – even the most sensitive.
Available here
02
VITAMIN C
Best For: Brightening & Protecting Skin
The Breakdown: Vitamin C is one of the most popular skincare ingredients on the market. As an antioxidant, it protects against daily aggressors like UV, pollution and smoking to neutralise skin damage and also stimulate collagen production. Studies have shown it also reduces the appearance of fine lines for smoother, brighter-looking skin. Dr Mary adds: "It's one of the best ingredients for reducing the detrimental effect that pollution and the sun can have on your skin. Vitamin C has fantastic brightening qualities, too, and with regular use, you'll see dullness is kept at bay." 
Try It With...
Liftactiv 15% Pure Vitamin C Brightening Serum, £38
About: With a high potency of 15% pure vitamin C, this Brightening Skin Corrector Serum is one of the best when it comes to boosting radiance and a plumper complexion. Meanwhile, added vitamin E is known for its ability to strengthen skin and keep it feeling supple. It's a must-try for those whose main concern is dullness or a lack of firmness within their skin. Even better, it's incredibly gentle – the hypoallergenic formula never irritates or causes excess inflammation. Over time, you'll notice skin looks more lifted, luminous and bouncier.
Available here
03
HYALURONIC ACID
Best For: Reducing Fine Lines & Boosting Plumpness
The Breakdown: If you're into skincare, chances are you've heard of hyaluronic acid (HA). Known to hydrate and plump, it also boosts collagen, fills fine lines and tightens skin over time. "HA is a hero ingredient," says Dr Mary. "It draws moisture into the skin, giving it a softer texture and a plumper appearance. What's more, it can help to support the restoration of your skin barrier, which will reduce the risk of issues like excess pigmentation." With a unique ability to draw moisture from the surrounding atmosphere down into the lower layers of your skin, it's a key hydrator that's not to be missed. The result? A complexion that looks well nourished, plumper and super smooth. 
Try It With...
Liftactiv HA Epidermic Filler Serum, £38
About: Everyone can use this does-it-all serum. Dr Mary explains: "Amongst skincare ingredients, HA is extremely well-tolerated by all." Created to plump and hydrate, it's full of HA, vitamin CG and B5, all of which help to maintain supple, nourished skin. It also minimises the look of fine lines and evens out tone with everyday use. Non-sticky, it sits imperceptibly on the skin and never feels heavy, working well with other formulas and/or make-up. We love the innovative applicator too, which helps to target specific areas, such as fine lines around the eyes.
Available here
DISCLAIMER: We endeavour to always credit the correct original source of every image we use. If you think a credit may be incorrect, please contact us at info@sheerluxe.com.