The Best Cosmetic Doctors In London For Botox & Fillers

When it comes to Botox and fillers, who you see is everything – if there was ever a moment to get it right it's now. In a world of unregulated practitioners, social media advertising and pressuring package deals, word-of-mouth recommendations are worth their weight in gold. That's why we've opened our Little Black Book to share the cosmetic doctors we really trust in London – here are five of our favourites…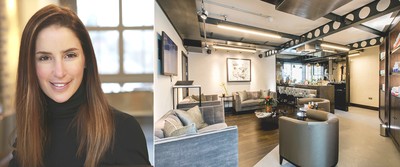 Dr Alexis Granite at Mallucci London
A US-born doctor with a rich background in academia and resident position at one of New York's top hospitals, Dr Granite is one of the leading dermatologists working in Britain. Along with serving as the UK Consulting Dermatologist for Kiehl's, she's part of the prestigious team at Mallucci London – London's latest high-end cosmetic clinic. Set up by world-famous surgeon Dr Patrick Mallucci, it's seriously state-of-the-art, and the place to go if you're after discretion (it even has a celebrity secret entrance so no one can be papped).
Do you have a philosophy when it comes to injectables?
Subtle but effective. My patients want to look refreshed, but not overdone.
What's your signature treatment?
I offer a range of treatments but especially love a non-surgical lift with dermal fillers, such as Juvéderm. Combining treatments often gives the best results, and filler works well with other modalities such as neuromodulators, laser and microfocused ultrasound.
The secret behind your success?
I tailor all of my treatments to the individual – from younger patients looking to plump their lips to older clients seeking full facial rejuvenation – taking into account each client's aesthetic goals, concerns, anatomy and budget. Many clinics now offer packages to attain a certain look, but in this field I don't believe there can be a one size fits all approach.
 
Prices for Botox with Dr Granite start from £295, and fillers from £675; visit DrAlexGranite.com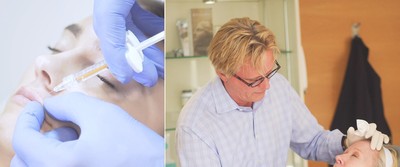 Dr Richard Sibthorpe At The Smart Clinics
Dr Sibthorpe is one of the UK's most forward-thinking cosmetic doctors, with over 25 years of experience of making women look their best. A leading medical practitioner and teacher, he's in the vanguard of anti-ageing medicine and takes a dual approach to age management – tackling not only lines and wrinkles, but the person from the inside out.
Do you have a philosophy when it comes to injectables?
My philosophy has always been 'less is more'. It's important to make results as natural as possible; especially with animation. You shouldn't notice any obvious changes, but more of enhancement. By considering anatomical units of the face such as mid-face, eyes, peri-oral, jaws, nose, and by using a scientific, more formulaic methodology one can achieve a very natural result.
What's your signature treatment?
My signature treatment is 'Advanced Facial Fillers'; assessing the face from a holistic or 3D view and addressing all areas with a sophisticated treatment plan. Each patient is given a bespoke plan with my recommendations and costs, and are advised to go away and think about it – there's no pressure to proceed to any treatment at the time of consultation.
The secret behind your success?
What I'm best known for is my 'natural touch' which allows my patients to achieve a relaxed, refreshed appearance while still looking exactly like themselves – that's why 'less is more' has always been my mantra. I spend time with my patients – there's no rush – each one is given a minimum of 45 minutes, whether they need it or not, and they have access to me 24 hours a day. If I can't do something I tell them and/or find someone who can do, and if I think they don't need anything I tell them; even if they try insisting I treat them.
Prices for Botox with Dr Sibthorpe start from £270, and fillers from £550; visit DoctorSib.com & TheSmartClinics.co.uk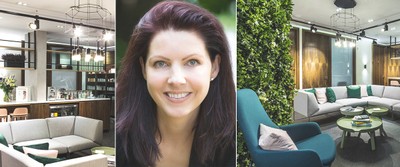 Dr Stefanie Williams at Eudelo
The Founder and Director of Eudelo – a multi-award-winning clinic fusing cosmetic and medical dermatology, which boasts supermodels and royals as clients (plus some of the coolest interiors in the business) – is a frequent dermatology journal author and public speaker, and has featured in pretty much every glossy mag out there; including Tatler's famous Cosmetic Surgery Guide, where she was named as one of Britain's best cosmetic doctors.
Do you have a philosophy when it comes to injectables?
We've come a long way from chasing lines and wrinkles – for a truly natural result, we need to take into consideration all three key areas of facial ageing: facial contour and volume; skin health and quality; and lines and wrinkles. In fact, reducing lines and wrinkles should be the finishing touch to well-supported features.
What's your signature treatment?
My signature treatment is no doubt the Eudelo Pillar Lift, an advanced form of full-face contouring. By strategically adding small aliquots of volume into specific key points of the face, I improve facial support and make the entire face look fresher and more youthful in a balanced and natural way so that no one would ever know.
The secret behind your success?
My 'couture' approach to treatments – there's no one-size-fits-all approach when it comes to injectables – and Eudelo's conservative approach. The clinic has a 'Natural Results Guarantee', which this the philosophy that if you can see that somebody 'had work done', it's simply overdone or done badly.
Prices for Botox start from £320, and fillers from £420; visit Eudelo.com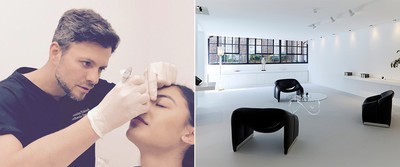 Dr Wassim Taktouk at Teresa Tarmey Skincare
A cosmetic doctor, trainer and lecturer with 11 years' experience, Dr Taktouk has been profiled in the likes of Elle, Harper's Bazaar and Hello! magazines. He also runs The London Academy of Aesthetic Medicine teaching doctors his techniques. You can find him at Teresa Tarmey in Belgravia.
Do you have a philosophy when it comes to injectables?
Never follow trends – we're individuals and our faces aren't the same. Focus on your positive features, and not on what you feel deficient in, as the right doctor can achieve what you need without changing you. I favour subtle but effective forms of rejuvenation whereby no one can pinpoint what has been done, but think you look well-rested.
What's your signature treatment?
The 'W Lift': a bespoke, non-surgical facelift that replaces your natural volume loss and corrects age-related changes, but still makes you look like you. It can involve suspension threads, fillers, collagen stimulants and/or Botox.
The secret behind your success?
Honesty. My clients come to see me as their friend (the kind but blunt one!). I turn away many clients. I worry about the younger generation – I fear they overlook their individuality and strive to change too much about themselves due to social media's obsession with 'perfection'.
 
Prices for Botox with Dr Taktouk start from £295, and fillers from £450; visit DrWassimTaktouk.com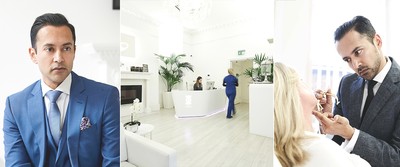 Dr Tapan Patel At PHI Clinic
Dr Tapan has been practising aesthetic medicine for over 17 years, and teaches other medical professionals on the international stage – as a Key Opinion Leader for Allergan, he's considered a leading authority on Botox and fillers. He's also the Founder and Director of PHI – one of the world's most innovative cosmetic clinics; from its design to its cutting-edge treatment menu.
Do you have a philosophy when it comes to injectables?
Rather than placing an emphasis on looking younger, I want to ensure my patients look and feel their best. And, above all, I value my patients and their safety – no one ever feel rushed or pressured into treatment.
What's your signature treatment?
I carry out detailed assessments and consultations in person before drawing up a bespoke treatment plan – and as no two indications are the same, I never treat two patients the same. Rather than only having one option available, I've sought technologies from across the world that are safe, effective and target different aspects of the same condition in order to offer multiple solutions based on each patient's preference, desired result and medical history.
The secret behind your success?
An understanding of facial anatomy and an artistic eye. The right precision and method is key when it comes to achieving exquisite, natural-looking results. It's important to understand that the treatment you receive is only as good as the skill of the person administering your treatment.
 
Prices for Botox with Dr Patel start from £495, and fillers from £750; visit PhiClinc.com
DISCLAIMER: We endeavour to always credit the correct original source of every image we use. If you think a credit may be incorrect, please contact us at info@sheerluxe.com.