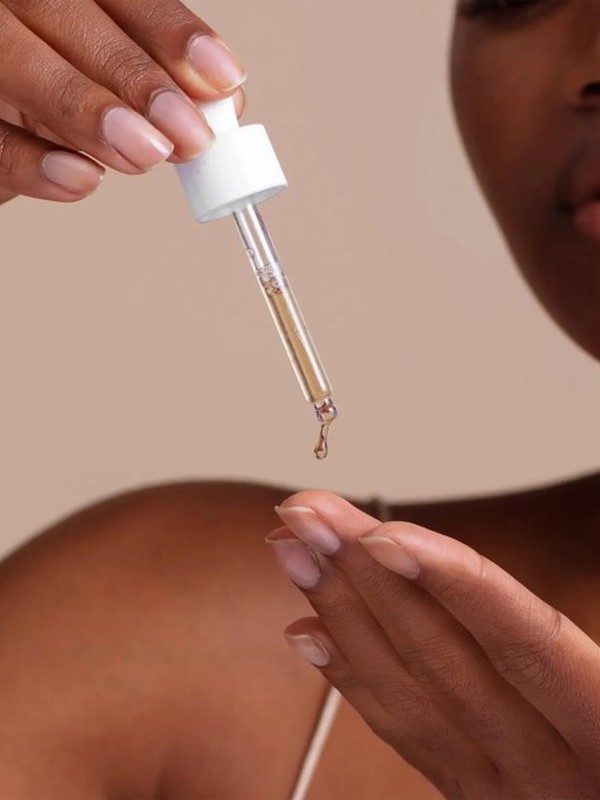 An Expert Guide To Niacinamide

Niacinamide is a skincare ingredient to seek out. Not only do experts swear by its ability to tackle discolouration and redness, it's also extremely gentle and works to strengthen your skin's barrier, making other ingredients easier to tolerate. To find out how to use it, as well as the top products to try, we went to consultant dermatologist Dr Emma Wedgeworth…

By Rebecca Hull
All products on this page have been selected by our editorial team, however we may make commission on some products.
Niacinamide Is Incredibly Versatile
"Niacinamide is a form of vitamin B3, and it can interact with a number of different skin cell types, which is what makes it so effective. It is a component of a molecule called NAD+ – a coenzyme which acts as a shuttle, helping our cells carry out a number of essential processes. As our skin cells age, our natural NAD+ levels fall, so using a topical niacinamide can help cells to work more efficiently. In addition, it has anti-inflammatory effects and is known to reduce melanin – dark spots – within the skin." 
It Suits Every Skin Tone & Type
"Consumer interest in ingredients has soared lately. People really want to understand what's in their products and how they can benefit their skin. Niacinamide can be used on all different skin types and is very unlikely to cause irritation, so you can understand the appeal. It's very uncommon for anyone to see a reaction after using it. That said, as with all ingredients, using excessive amounts or the same ingredient multiple times a day is not advised." 
There Are Numerous Benefits 
"There are so many benefits, I don't know where to start. It has antioxidant properties which help to neutralise the effects of pollution and UV damage. This, in turn, can help minimise pigmentation and the early signs of ageing, as well as dullness and uneven tone. It also tackles dark spots – caused by the sun or hormonal changes – as it reduces the interaction between pigment and skin cells for smoother results. It's ideal for sensitive skin too, as it boosts barrier function and reduces inflammation. It's why, as dermatologists, we often recommend it for those suffering with acne and rosacea." 
Niacinamide reduces the interaction between pigment and skin cells for SMOOTHER RESULTS, MINIMISING the appearance of DARK SPOTS AND REDNESS over time."
Results Require Patience
"Niacinamide may take time to work, but it does depend on what you're using it for and why. For instance, your skin's barrier function – and therefore hydration levels – may improve within a few weeks, while pigmentation and blemishes will take a bit longer, so do persevere. Over time, you can expect to see more even tone and texture with a more robust, hydrated complexion." 
Percentage Is Key
"You should aim for a percentage between 2% and 10% when shopping for niacinamide serums. This is strong enough to see gradual results, and it will layer easily with other products and ingredients. It's key you use a niacinamide-based product both morning and night for best results. It doesn't have to be serums – you can use it in creams, cleansers and spot solutions too." 
Layering Is Beneficial
"One of the best things about niacinamide is it works so well with other ingredients. I often advise layering a niacinamide serum underneath a thicker, richer cream that contains retinol. The niacinamide will protect against any drying effect and keep moisture sealed in. As it's so well tolerated, it's brilliant for more mature skin. As mentioned, those with acne can benefit: regular breakouts should be seen by a medical expert, but niacinamide can help reduce any inflammatory effects that could be causing spots, and it's also known to regulate sebum production to keep pores decongested."
All The Benefits Recapped:
Minimises the appearance of enlarged pores & uneven skin tone.
Restores skin's elasticity. 
Boosts moisture & prevents dehydration.
Diffuses discolouration & prevents it worsening.
Suits all skin types.
Helps to brighten. 
Works for acne as well as issues like rosacea & eczema.
---
Shop Our Favourite Niacinamide Picks...
DISCLAIMER: We endeavour to always credit the correct original source of every image we use. If you think a credit may be incorrect, please contact us at info@sheerluxe.com.