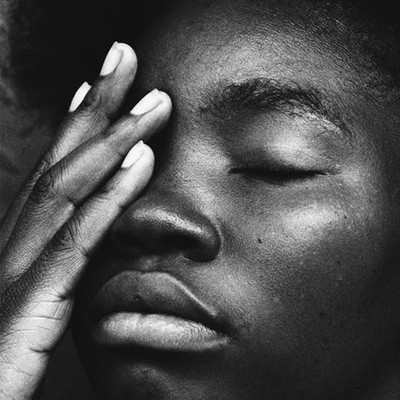 How To Reduce Puffy Skin & Eyes

If you regularly wake up feeling a bit puffy and swollen, you're not alone. Often assumed to be a side effect of ageing, there are actually myriad reasons why it happens. Luckily, there are several ways you can combat unforeseen inflammation – here, skincare specialist Dr Kemi Fab shares her advice.

First, Know Where It's Come From 
Our skin is composed of two supporting tissues: collagen fibres and elastin fibres. The former works to support the skin and keep it firm, while the latter keeps everything supple and smooth. As we age, these tissues begin to weaken and start to disappear. In turn, this causes the skin to sag and become less supported. When fluid builds up in these areas, the result is puffiness and swelling in the face and around the eyes. However, it's important to note that it's not just ageing that contributes, it's a variety of other factors, too, including allergies, too much salt, crying and infection.  
Consider Your Daily Lifestyle 
The best way to counteract puffiness and swelling is looking after yourself from the inside (as well as out). Reducing your salt intake is key. It sounds simple, but it will prevent your body from holding onto excess water and in turn, make sure your skin is less swollen and inflamed, overall. Likewise, it's key to get a good night's sleep (a bad one causes blood vessels to dilate, in turn, showing darkness on your skin). Drink plenty of water and maintain optimum hygiene when using tools like contact lenses so as you don't encourage any infection or red swelling. You should never sleep with make-up on either – this alone can cause inflammation and facial swelling the next morning.
Choose Your Products Carefully 
If we're talking about puffiness under the eye, then SPF is essential. The skin here is incredibly thin, lacking in both collagen and elastin fibres, so your entire eye area is more susceptible to UV damage. Look for eye creams (or serums) that use retinols and apply them with your ring finger. This is the gentlest way to apply any product under your eyes. The reason retinol-based eye creams are so worthwhile is they're the only ones with proven clinical efficacy, whereas others on the market can cause a build-up of product and in turn, an outbreak of milia (small, white calcium bumps). The rest of your face can benefit hugely from good quality serums. They deliver ingredients deep into the dermis and are a useful addition to any routine. Not only do they layer up well, they target specific issues, like puffiness and inflammation. Use vitamin C, too, which promotes collagen, brightens and prevents further damage to delicate skin tissue.
Try A Cold Compress 
There's no denying that a cold compress will help to reduce swelling, but understand this is a quick-fix and not a long-term solution. In general, cooler temperatures help to dampen down puffiness and limit inflammation when time is at a premium, so it's worth seeking out remedies like this if symptoms are temporary. The cold causes a constriction of blood vessels, in turn, reducing puffiness. Try massaging the skin with frozen tools, or wrap some ice cubes in a muslin cloth. This will stimulate the skin and the blood underneath it for a tauter, fresher-looking appearance. 
Finally, Understand Your Triggers 
Above all, understanding your triggers is the best way to prevent puffiness in your skin. Look out for the key signs, make a note of it and adapt your routine – you'll see a difference faster than you think. For instance, if drinking too much alcohol, or eating too much salt causes your skin to swell up the next day, it's clear you should cut back. Likewise, if puffiness is worse after a bad night's sleep, take note and switch things up. Sleep with your head propped up by multiple pillows. This doesn't have to be every night, but at least until the swelling goes down. It's a simple switch but it really works, preventing fluid from accumulating and settling around your skin when you lie flat.
 
For more information, follow @Dr.Fab
 
Shop Dr Kemi's Top Swelling Remedies…
DISCLAIMER: We endeavour to always credit the correct original source of every image we use. If you think a credit may be incorrect, please contact us at info@sheerluxe.com.