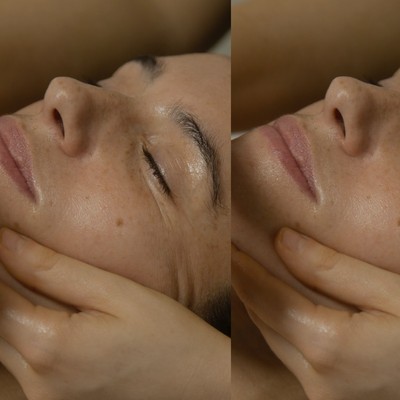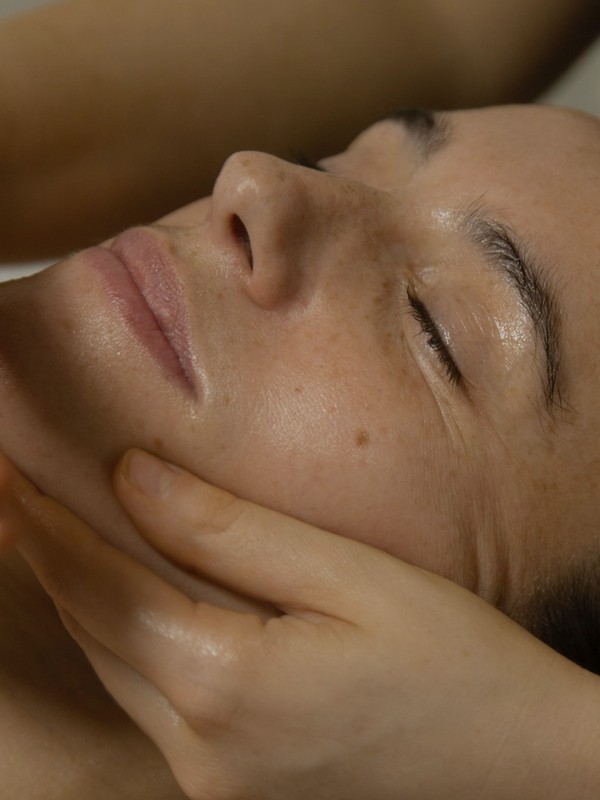 What You Need To Know About Exosome Therapy

Used in combination with procedures like micro-needling and laser, exosome therapy is hi-tech, fast-acting and designed to revitalise your skin – in fact, studies show it can enhance your collagen levels by up to 600%. No wonder it's been dubbed 'game changing'. We asked Emma Wedgwood – advanced aesthetic nurse and founder of Emma Wedgwood Aesthetics – to explain all…

By Rebecca Hull
What Are Exosomes?
"Exosomes are small nanoparticles derived from stem cells which are suspended in a gel and capable of delivering growth factors into your skin, waking up sluggish cells to aid better skin repair and rejuvenation. Most recently, they've been paired with in-clinic treatments like micro-needling and lasers to reduce downtime and turbocharge the results. There are certain clinics using exosomes for hair and scalp stimulation, but predominantly they're being used alongside more traditional skincare treatments."
What Makes Them Different?
"So far, studies have shown exosomes have a remarkable ability to firm skin, smooth wrinkles and calm redness, inflammation and even more sensitive conditions like eczema and rosacea. This is partly due to their tiny size, which means they can travel deep down into the dermis, but it's also thanks to their ability to 'communicate' and carry messages to your skin's cells. It's this breakthrough communication that reduces inflammation and cell damage, which normally contributes to rosacea, pigmentation and ageing. It's why they've become so popular alongside facials and more invasive treatments – to ramp up results. There's more research needed, but certain studies show that exosomes can produce up to 600% more collagen and 300% more elastin within your skin."
How Does An Exosome Facial Differ To A Traditional One?
"It differs significantly in the impact on the skin. Traditional facials focus on surface-level skincare – namely cleansing, exfoliation and perhaps extraction. They offer temporary improvements in your skin's tone and appearance. Exosome facials, however, work at a deeper cellular level, getting through several layers of skin to yield long-term results. These tiny particles deliver growth factors, cytokines and other molecules that 'signal' your cells and kick-start them into regenerating. It's a complex process but, because they work hard to boost collagen production and aid tissue repair, you can expect firmer skin that's softer and more even in tone."
What Does Exosome Therapy Look Like During A Treatment?
"For the best results, exosomes are always used in combination with micro-needling or other devices that are designed to open up the skin gently, including lasers. Once your initial treatment is done, an exosome gel will be slathered onto your skin – it will feel cooling and fresh. The formula then gradually sinks into your skin and gets to work plumping from the inside out. Exosomes are great for minimising any irritation and alleviating inflammation."
Will You See Results Immediately?
"Exosomes continue to activate over a period of six to eight months post-treatment, so the results last for a long time even though you'll start to see them within a week or so. Exosome treatments address the fundamental mechanisms of your skin's health and rejuvenation, so in terms of the results you'll see, you can expect fewer fine lines, less pigmentation and fewer general skin irregularities. Because exosome therapy speeds up skin's recovery time, it cuts down the number of treatments you may need. It's effective for treating deep scarring, too."
Is There Anyone Who Should Avoid Exosome Therapy?
"Like any treatment, you should always consult a specialist before having exosome therapy. That said, exosomes are generally considered safe and suitable for various skin types – even those with severe sensitivities. Everyone is individual, though, so it's worth checking with your provider before continuing. Given they are a 'non-invasive' option to rejuvenation, there is little downtime involved and certainly fewer risks in comparison to treatments that promise similar outcomes."
Speaking Of Risks, What Are They?
"While exosomes are well tolerated, they may cause mild and minor side effects like redness, mild swelling and a tingling sensation. Serious risks are rare, but you should discuss everything with a professional before pursuing the treatment – so make sure you ask any questions and voice any concerns."
Finally, Are Exosomes Making Their Way Into Everyday Beauty Products?
"New creams and serums are hitting the shelves featuring exosomes. But while these will still penetrate the skin, they won't do so as effectively as they would if used alongside more stimulating treatments. As mentioned, the benefits of exosomes are multiplied when they are left to absorb into skin's open channels, so topical remedies will only take you so far. If you are going to try exosome-based skincare, make sure you look for formulas that contain a high dosage."
Considering Exosome Therapy?
Here's where we recommend having a consultation…
DrDavidJack.com
EmmaWedgwoodAesthetics.co.uk
AdoniaMedicalClinic.co.uk
SkinWork.com
EF-FutureHealth.com
DISCLAIMER: We endeavour to always credit the correct original source of every image we use. If you think a credit may be incorrect, please contact us at info@sheerluxe.com.