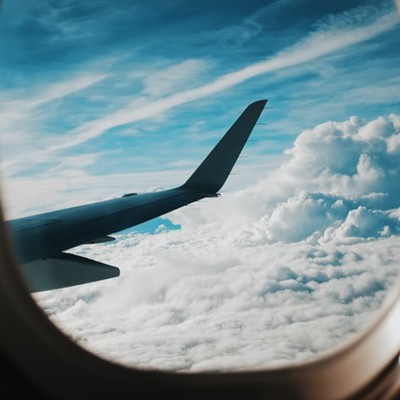 A Guide To The Current Travel Rules & What They Mean

With UK travel restrictions under constant review and constantly changing, staying up to date with the latest information has never been more important. Here, two travel experts break down the UK's current traffic light system and answer some of the key questions on what to know before you book.

First, what are the traffic light rules and what do they mean? 
"On 17th May, the UK government implemented a traffic light system that ranks foreign destinations into three categories of either green, amber or red. Countries with the lowest Covid-19 rates and high vaccination rates have fewer restrictions, in the case of the green list enabling a quarantine-free return to the UK. These lists are currently being reviewed every three weeks. Here's what each means:
The Green List:
"Green list countries are exempt from quarantine measures on return to the UK, although a pre-departure PCR test and a secondary test two days after your return to England will be required. There are currently 11 green list countries, and while some of those aren't currently open to UK travellers, destinations like Gibraltar and Iceland are already welcoming holidaymakers back. Travellers will also need to complete a passenger locator form.
The Amber List:
"Summer holiday favourites such as Spain and Greece did not make the green list in the latest update, and have instead been ranked as amber. Arrivals from amber destinations must quarantine for 10 days and take a pre-departure test and a PCR test on days two and eight – with the option to 'test to release' on day five to end quarantine early. You will also need to complete a passenger locator form.
The Red List:
"UK travellers returning from red list destinations must quarantine in a 'quarantine hotel' for 10 days on their return, at their own expense and with mandatory testing on days two and eight. Travellers will also need to complete a passenger locator form." – Jen Rankine, travel expert at Skyscanner 
How often will the government review the travel lists?
"The government has stated that the green list will be updated every three weeks – meaning we can expect the next update on Thursday 24th June, however this has not been confirmed. If the next review follows the same pattern as the last one, the list of countries will change lists five days after the update, meaning more destinations could be added to, or indeed removed from the green list on Tuesday 29th June." – Nicky Kelvin, head of The Points Guy UK
Can you talk us through testing? What do you need to do before, during and after a holiday?
Getting to your destination:
"Getting to your destination is the part which will feature the most varying information. Each country has set up their own entry requirements for travellers coming in, so do your research. For example, Greece is allowing Britons to enter the country either with proof they're fully vaccinated or with proof of a negative Covid-19 PCR test result taken within 72 hours of departure. Other destinations require travellers to have a negative Covid-19 test, including lateral flow devices. These are easier to come by — and significantly cheaper. Whereas PCR tests cost between £50 and £150 apiece, you can find lateral flow devices for about £20-£30.
Returning to the UK:
"All passengers returning to England will need to have a pre-departure Covid test to board their flight. These pre-departure tests must be taken within the three days before your scheduled departure and the results must be in English, French or Spanish. The results must be on a printed document or an email or text that you can show on your phone. With the traffic light system in effect, travellers arriving in England from green countries will not be required to quarantine for ten days. However, they will need to provide two negative test results. The first test is a pre-departure test, as outlined above, and can be a lateral flow device. The second test must be a PCR test and must be taken on or before day two of their arrival back into England — and it must be booked for and paid for in advance of your travel.
"Those who are entering England from amber countries are required to quarantine at home or in a secure location for ten days. As detailed above, they need to have a negative Covid-19 pre-departure test result to travel to England. Before their travel, they also need to have pre-booked a testing package to take two additional Covid-19 tests during their quarantine — one on day two and one on day eight. The tests must be booked through a government-approved provider — you can find the full list on the government website.
"You can also elect to take a further test after five days in order to release from quarantine early. Finally, arrivals from red countries have the strictest — and most costly — entry restrictions. First, it's worth noting that only UK nationals or residents travelling from red countries will be allowed to enter England. Those who are allowed to travel to England will be required to take a pre-departure test, as detailed above. They will also be required to undergo a 10-day quarantine in a government-approved hotel, starting at £1,750 for a single traveller." – Nicky 
What are the different types of testing available? And how do you book one?
According to the UK government, eligible pre-departure tests include:
"A nucleic acid test, including a polymerase chain reaction (PCR) test or derivative technologies, including loop-mediated isothermal amplification (LAMP) tests. A PCR test must be taken on or before day two of their arrival back into England — and it must be booked for and paid for in advance of your travel. On the government's list of approved providers, PCR test kits range in price from about £42 to £399. Currently, the cheapest PCR test bookable via the government's website is with Anglia DNA Services, which costs £42 — however, it's only available for travellers in greater London and the East of England. You can find the full list of the government's approved day two PCR testing providers here.
"You can also have an antigen test, such as a test from a lateral flow device. You can find lateral flow devices for about £20-£30. It's worth noting that this pre-departure testing can be a negative result from a lateral flow device, which is generally much cheaper and easier to get than a laboratory-processed PCR test. Some test providers, such as Qured, allow travellers to order a lateral flow test device and take it on their travels, book a digital video appointment with a health care provider and take the test whilst they are abroad." – Nicky 
Will travellers need to prove they've had a vaccine before travel? 
"The UK government hasn't provided any information on exemptions for travellers who are fully vaccinated. At this time, fully vaccinated travellers will still need to follow the guidelines put forward by the Global Travel Taskforce – including all testing measures. You may need to prove your vaccination status once you are abroad, so it is important to check each country's rules carefully." – Nicky 
Does the NHS app come into play at all?
"The NHS app will act as your digital vaccine passport when travelling and was first introduced when the ban on international travel was lifted on 17th May. This is not the Track and Trace app but instead the main NHS app which includes your private medical records. However, being vaccinated isn't a requirement to travel to a number of countries, so be sure to check the entry requirements before you travel. As the vaccine rollout gains momentum, the app will likely play a much greater role in the future and there may be other apps that rise to prominence. For example, British Airways uses the VeriFly app to check and verify tests and documents." – Nicky
What countries and/or territories are currently on the green list?
"Although there are currently only 11 countries on the green list, Australia, New Zealand or Singapore are all closed to tourists. The only real viable destinations that you can reach, not quarantine, and where you might want to take a holiday are currently Gibraltar and Iceland." – Nicky
Do you need to take any other documentation with you?
"Proof of tests and vaccines along with the usual documents such as passports are key. Ensure you have printed versions of negative test certificates and proof of vaccine to avoid any technical difficulties when checking in for flights or when crossing borders." – Nicky
If you're on holiday and your destination is taken off the green list, what should you do?
"It is true that countries already on the green list could be moved to the amber or red list even before a list review, although Transport Secretary Grant Shapps has promised UK travellers will be given a weeks' notice to return from a destination before it changes colour, if possible – meaning you should have enough notice to return home if you're already abroad. A number of booking policies have become more flexible in light of these changes – meaning you should also be able to amend your holiday for no additional cost. However, this won't be true for all airlines, so ensure you double check before you book. There is also the option of simply staying abroad in a country that switches to the amber list and completing your trip. In this case, you need to make sure you are prepared for the additional tests required and the mandatory quarantine at home. You will need to book these tests before returning.  For a switch to the red list, you will be required to book a hotel quarantine and also be aware that the red list may mean direct flights are suspended so you may need to look for alternative routes home." – Jen 
Does your insurance cover you if your country is added to the amber or red list? 
"Many policies will not cover you if you travel against government advice – which may include amber list countries, depending on your policy. The Department for Transport (DFT) and the FCDO have warned Britons not to visit destinations on the amber list. You should call your insurer and check your policy carefully before travelling." – Nicky 
What happens at a quarantine hotel back in the UK? 
"Since 15th February, anyone travelling to England from 'red list' countries has to pay £1,750 for a mandatory 10 days' quarantine in hotels supervised by private security guards. While in quarantine, it's compulsory to take a Covid test on days two and eight of your stay. There are 16 contracted hotels available to pre-book through a dedicated government portal." – Jen 
 What's your advice for anyone looking to go on holiday this year? 
"While the considerations are a little different, we have still seen thousands of travellers going on holiday within the rules and enjoying trips overseas. Many have reported discovering new destinations they wouldn't have previously considered and finding flight prices lower than pre pandemic travel. For any travellers looking to book future travel we always recommend selecting a flexible ticket where possible to give you extra peace of mind. Safe and responsible travel is the priority and Skyscanner has created a number of features to provide the most up-to date advice for travellers during the pandemic including our interactive travel map, dedicated advice pages, flexible booking policy filters for flights and hotels for last minute changes and airline hygiene safety and hotel cleanliness ratings." – Jen 
What's the best way for travellers to stay up to date?
"Gov.uk regularly updates its website and has all the necessary info you'll need before you plan a holiday. You can visit Skyscanner's Interactive Travel Map which has the latest travel restrictions information and details of what you need to do to comply." – Jen 
What else should travellers take into account?
"With the travel landscape changing week by week, ensure that any booking you make is either flexible or cancellable. It is wise to make sure that you have adequate insurance, only book with ATOL- or ABTA-protected companies for package holidays and pay for bookings on a credit card to ensure you are fully protected in case the company goes bust." – Nicky 
*DISCLAIMER: Travel restrictions are changing daily, so please check the latest government advice before you book anything. Visit Gov.uk for more information.
DISCLAIMER: We endeavour to always credit the correct original source of every image we use. If you think a credit may be incorrect, please contact us at info@sheerluxe.com.