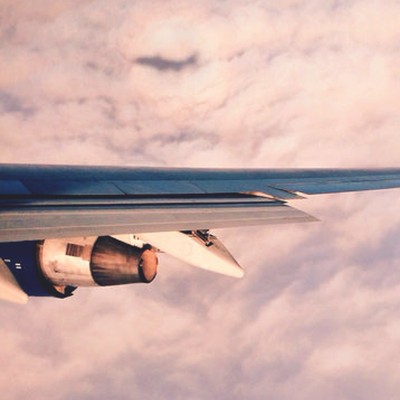 Flight Hacks That Will Actually Save You Money

Holidays are great, but they're even better when you don't have to spend a fortune on flights. But given that the old-school hack of flying on a Wednesday rather than a Saturday no longer applies as airlines catch on to our savvy ways, how do you travel abroad without breaking the bank? Flight comparison site SkyScanner.com has analysed their booking data and found some money-saving tips well worth remembering.

Don't Book Tickets At The Weekend
Turns out not only does the day you fly matter, but also the day you book your flights. Quite often we take a gander of the flight details, then mull them over or discuss with our flight buddy and come back to it at a later date. But if you're looking to buy your flights on a Saturday, it's highly likely you'll be paying more than you would any other time of the week. "Airline pricing models are fluid," SkyScanner says. "So a price you see one day (or even minute), might increase or decrease the next."
While there's no set rule about when the best time to book is, SkyScanner's data over the three years between 2015 and 2017 indicates travellers who bought tickets on a Saturday paid on average 5% more than those who booked on a Monday. While it's not a huge amount, every little helps.

Jet Off On A Friday
Great news for fans of the weekend city break: while most believe flying mid-week gives the cheapest options, SkyScanner's flight data suggests that the cheapest day to depart from the UK is typically a Friday, bringing a whole new meaning to TGIF. Those who flew out on Friday instead of Sunday – branded the most expensive day to fly – saved a pretty savvy 18%, which gives you plenty more spending money for dinners out, an extra night or a suitcase full of tacky souvenirs.

Small Airports Don't Mean Small Fees
If you're umming and ahhing over which airport to fly from, it might be better to favour Gatwick over, say, Southampton. Whilst 'the smaller the airport, the smaller the price tag' would make sense, it doesn't usually work out that way. SkyScanner found a family of four flying to Tenerife could save £160 if they switched from Luton airport to Gatwick and a family flying to Malaga could save £188 flying from Gatwick instead of Southend.
Having said this, it also pays to check where each airport is in relation to where you're staying – even if you saved money on flights travelling into a bigger airport, the transfer cost can be higher from a smaller airport.

Don't Commit To One Airline
Hey, this is 2018 – and rather than commit to one airline, we like to think of it as an open relationship. It can often be cheaper to fly out with one airline and back with an entirely different one. Which is the beauty of flight comparison sites – they'll find those cheap flights from different airlines and give them to you on a silver platter.
Set Up An Alert
If you know where you want to go but aren't in a rush to book, you can set up a price alert on a destination, so you're notified when the price increases or decreases. But try not to wait until the very last minute – SkyScanner says while that might have worked a few years ago, these days companies tend to hike flight prices up in the days before departure. 
However, if last minute is all the time you have, Jack from Jack's Flight Club advises: "If you need a last-minute flight, and you don't want to pay over the odds, be flexible with your airline choice. Some of the smaller carriers and those that specialise in package holidays to beach destinations will discount unsold seats as the departure time nears."
Winter sun-seekers rejoice: SkyScanner's data reveals the best time to catch some winter rays is in the New Year. If you fancy seeing the sights of Thailand, head to Bangkok in February,; if you're after something beachy, then jet to Dubai in January.

Make The Most Of Layovers
Try stitching flights together yourself. Instead of choosing connecting flights with the shortest layover, make the second leg of your journey a day or half a day later so you have time to make the most of your layover destination. This way you get a bit of culture, making a necessary layover worth it, and the flights are guaranteed to be cheaper if you book them separately.

Go Incognito
And one last tip from us: it's one of the worst-kept secrets that frequently searched flights will continue to go up in price, so always open your chosen flight checker in incognito mode – that way, the site will have no idea how much you're searching, and the flights will likely stay around the same price.
For more information visit SkyScanner.net.
 
DISCLAIMER: We endeavour to always credit the correct original source of every image we use. If you think a credit may be incorrect, please contact us at info@sheerluxe.com.