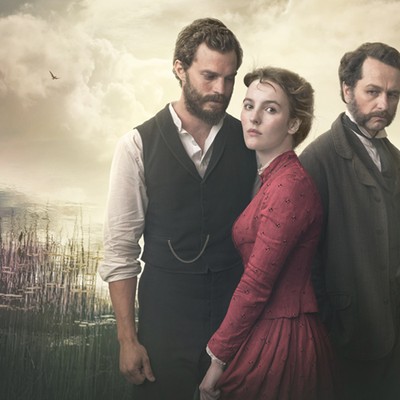 The New BBC Drama We're Loving

If you missed last night's new BBC drama, you'll want to catch up before the next episode airs. Here, SL entertainment contributor Susan Griffin reveals all you need to know about the powerful TV adaptation of Death and Nightingales as she speaks to the cast and director…

By his own admission, Jamie Dornan isn't one to settle on set. "I'm quite a fiddly, annoying person and can't sit still for very long," he says. His way of passing the time is to concoct games, and on the set of his new period drama, Death and Nightingales, filmed in the bucolic surroundings of Northern Ireland, he plumped for one involving the closest thing to hand – potatoes.
 
"Yes, I developed a game called roof potato," he tells me. "Basically, you get potatoes and throw them up on the roof," he says with an embarrassed laugh. "Please stop me."
 
It's an endearing disclosure from the former Calvin Klein model known to millions as billionaire Christian Grey in the Fifty Shades of Grey trilogy. Before he got the Grey gig, he was terrifying viewers as the disarmingly handsome serial killer Paul Spector in The Fall. He's now reunited with Alan Cubitt, the man who wrote, directed and produced the three series, for an adaptation of the 1992 novel by Eugene McCabe.
"I knew for quite a long time that Cubitt was adapting Death and Nightingales, but he can be developing anything really and I'd be intrigued and want to do it," Dornan continues. "I feel indebted to Allan but luckily, this was a piece of material that, in its own right was very alluring."
The drama is perfect viewing for a winter's evening with beautiful, haunting locations, and a stellar cast.

The three-part drama is set in Fermanagh, in the north of Ireland in 1885, when the whole country's a united province of the British Empire. Having grown-up in Northern Ireland, Doran – now 36 – appreciated the chance to return to the motherland.
 
"Since the third series of The Fall, I've been pretty crap with going home and for this, I had an excuse to be home for summer," he says. "I saw parts of the country I didn't even know existed, really stunning places. Any time I have an opportunity to work at home I will try to take it, if it's the right the thing, because stories from that part of the world obviously mean a lot to me."
 
The BBC's three-part adaptation has been a long time in the making. "It's a book that [producers] Jonathan Cavendish and his partner James Mitchell got the rights to 20 years ago and they always wanted to make it as a film," says Cubitt, who was initially tasked with compressing the story into a 90-minute screenplay.
It never sat quite right, but he was hooked on the material. "I really felt its power and potency and it intrigued and interested and excited me, and essentially I never let it go," he adds. It was only after the third season of The Fall in 2016, when BBC Two Controller Patrick Holland asked Cubitt what he'd like to do next that the director set the wheels of the series in motion.
 
"It occurred to me that perhaps the best way of doing the book was to do a TV piece so at least I'd have three hours at my disposal to tell what's a rather complex, dense story," Cubitt reveals. "At its heart is a kind of twisted love triangle and the book has a lot to say about the political situation in Ireland and does it through this incredibly engaging story of love and hate."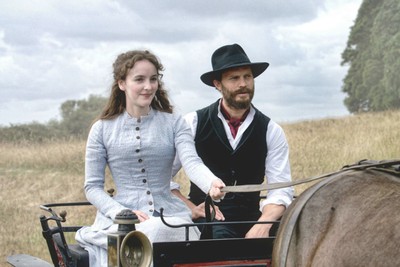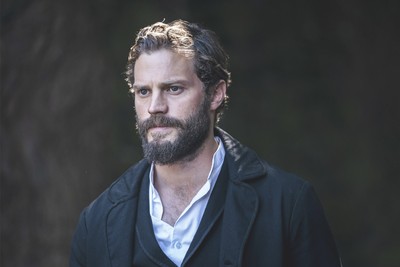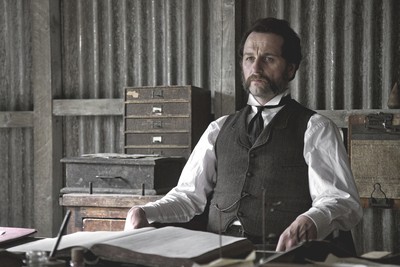 The drama is perfect viewing for a winter's evening with beautiful, haunting locations, and a stellar cast that also includes The Americans' Matthew Rhys and rising star Ann Skelly in a tale of love, betrayal, deception and revenge.
 
At the centre of the tale is Beth Winters (Skelly), a young Catholic woman who hatches a plan with the brooding and mysterious Liam Ward (Dornan) to escape her life, and the complex relationship she has with her Protestant landowner stepfather Billy (Rhys). But there's a sense of impending doom to the events that evolve over a 36-hour period, as we bear witness to the situations that have brought them to this junction.
 
Just like Beth, as a viewer you're not entirely sure what Liam's true intentions are and that appealed to Dornan. "There's a lot about Liam that's hard to work out and you're questioning his motives a lot," he says. "Are we meant to believe that he's sincere or is there something behind it? The manipulation and darkness he possesses is something I relish."
 
Dornan also had an integral hand in casting Ann Skelly as Beth. "A producer friend of mine had suggested Ann for another project so I watched Kissing Candice, which she's in, and thought she was incredible," he reveals. "In the midst of all that, I was talking to Allan about finding the right Beth and said, 'Why don't you check out this girl Ann Skelly'. Two weeks later she was doing it."
 
Skelly can't help but quip that Dornan never let her forget this. "I believe Jamie made some sort of joke, saying, 'Remember why you're here'. So write that down, that's the true Jamie Dornan," she says laughing. "But there was a lot of craic between takes, which was great as a lot of days were very intense."
 
The 21-year-old actress, who hails from Dublin, tells me she was blown away by the story: "I've never read a script like it. It's a different take on a period piece with a young woman at the centre. It's not just looking over misty hills, there's a lot of action and terrible things happen," she says.
 
Rhys, 44, was also drawn to the complex tale and detailed characters. "There's so much going on for each of them," he says. "It's not black and white. We all live in this incredibly grey area and that's where the interest lies."
 
He describes Billy as a "very troubled" man. A widower, who lost his wife ten years previously, he's raised his stepdaughter on his own. "Sadly, we're not quite sure when, but his feelings for his step-daughter have crossed into a slightly dark place," the Welsh actor explains.
 
"He's wrestling with that along with a number of other things domestically as Northern Irish Republican terrorist organisations are coming into the fore and posing a number of problems for him. As a piece, it's incredibly textured."
 
"It's a real, tangled web of powerful emotions," adds Cubitt. "And the treachery and betrayal builds and builds to an extraordinary climax."
The first episode of Death and Nightingales is available to watch on BBC iPlayer now, with new episodes airing each Wednesday at 9pm on BBC Two
 
DISCLAIMER: We endeavour to always credit the correct original source of every image we use. If you think a credit may be incorrect, please contact us at info@sheerluxe.com.