#AskUsAnything: Dry Shampoo, Interview Dressing & Asking For A Pay Rise

#AskUsAnything – quite literally, anything – and we'll put your queries to the experts. This week, there's beauty advice on volumising hair care, the best dry shampoos for fine strands and our very own Fashion Ed's picks for designer bags that never date. Plus, everything you need to know about requesting a pay rise…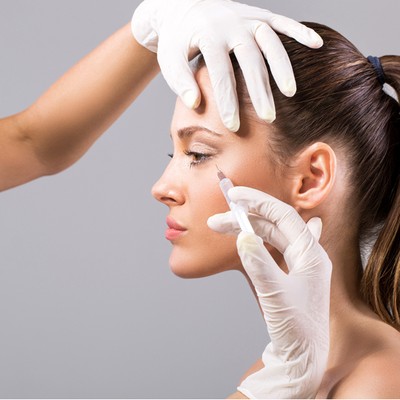 BEAUTY:
"There are so many dry shampoos to choose from, which one do you recommend?"
Answered by Rebecca Hull, SheerLuxe Health & Beauty Editor
"For fine hair, I can't recommend Klorane's Dry Shampoo with Oat Milk enough. It adds weighty bulk that lasts for days without leaving strands sticky or knotted. For darker hair types or those wanting to cover up greys, Batiste offer some of the best options at thrifty price points and have a huge variety to choose from. If you're looking to invest and aren't on a budget, Living Proof's Perfect Hair Day or Amika Perk Up Dry Shampoo are both brilliant options and give unbeatable cool-girl texture."
"What's a great everyday shampoo and conditioner to create volume without weighing down my hair?"
Answered by Jonathan Soons, Creative Ambassador And Stylist at Headmasters
"The best haircare for volume that I've ever used is the Kerastase Bain Volumifique Shampoo, it gives a thicker feel to your hair instantly while the Kerastase Gelee Volumifique Conditioner is super lightweight so when styling or letting the hair dry naturally, nothing feels like it's being weighed down."
 "Where is the best Botox spots in SW London? Every influencer seems to endorse different ones, is there one you would recommend?"
Answered by SL Health & Beauty Editor, Rebecca Hull
"Based in Kensington, Dr Richard Sibthorpe is one of the best for subtle tweakments and natural looking fillers. He offers an extensive range of treatments, and his 'less is more' approach is what makes him our go-to every time. He's currently offering £75 off a non-surgical aestethic treatment for SheerLuxe VIP members."
 
 "I've recently noticed wrinkles around my eye area, what are the best eye creams that prevent as well as treat the skin?"
Answered by top dermatologist Dr Stefanie Williams
"NeoStrata Intense Eye Therapy is a wonderful eye cream for the morning, has great skin benefits, sinks in quickly and is so convenient to apply underneath make-up."
CAREERS:
"I want to ask my employer for a pay rise, but I don't know how. Please help!"
Answered by Louise Goodman, Marketing Director UK, Ireland and Benelux at Monster.co.uk
"Timing is key when it comes to asking for a pay rise. Whilst you can ask for one at any time of year, there are certain moments that are more naturally suited to it than others, like a performance review. "Before you meet with your boss make sure you prepare. Start with comparing your salary against similar jobs being advertised now or use an online salary calculator. Then make sure to collate all your achievements since your last review. During the meeting confidence is key, so speak slowly and deliberately.  Don't giggle nervously or allow your gaze to wander around the room – these are all suggestions that you are uncomfortable about what you're asking. Begin the meeting by mentioning a recent project you have successfully completed as this will immediately remind them of how great you are. Negotiating can often be the trickiest part. Always ask for more than you expect to get, but make sure you don't go in ridiculously high or you may end up being seen as naive or overly demanding. Remind them that you're prepared to take on more responsibility in return for extra money as this will demonstrate your commitment. It won't be plain sailing and do expect some resistance, so be prepared to fight your corner, but don't overdo it."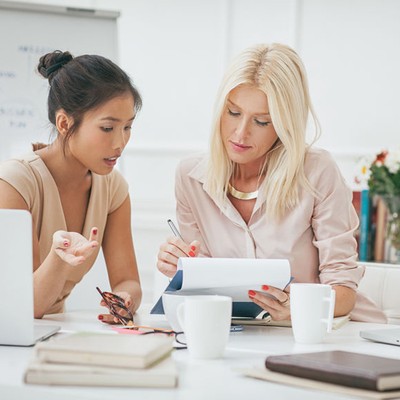 "I'm currently negotiating a new work contract and I want to know apart from salary what else is acceptable to negotiate and how best to do it? For example, can you negotiate working hours down from 40 to 35 hours, the amount of holiday you're entitled to etc.?"
Answered by Emma Oliver, associate in the employment team at law firm, Shakespeare Martineau…
"Almost without exception, there is room for negotiation with any employer. However, it's essential to have these conversations at the right time, normally after an initial offer has been made.  This both gives your prospective employer the chance to properly consider your requests and ensures that you're not signing up for a job which doesn't fulfil your criteria. People often think of negotiations around employment contracts as being restricted to salary.  However, there are a whole host of elements you would be well within your rights to ask about.  These could include anything from travel concessions and commuter benefits, right through to health and wellbeing perks, such as discounted gym passes.  If it's a benefit that you feel would enable you to work to the best of your ability, then it is certainly worth talking about.  For example, if agile working is something that's important to you, then ask if there are tools which can be provided to facilitate this, such as mobile phones or laptops.  In many cases, an employer would much rather candidates ask about schemes such as flexible working than turn down a job because they didn't think this kind of benefits were offered.  The right to request flexible working is a statutory right, but many employers have arrangements that are wider than the statutory scheme."
"All employers must offer statutory maternity pay (subject to eligibility), but more and more offer an enhanced package, which allows for more pay whilst away from work. If you're unsure about what benefit is on the table, don't hesitate to ask and start a dialogue around how it might be tweaked to suit you as a prospective employee. There are also options around unpaid leave available."
"It's important to make your case, state what changes you're looking for and justify why you want them and what benefit they would bring."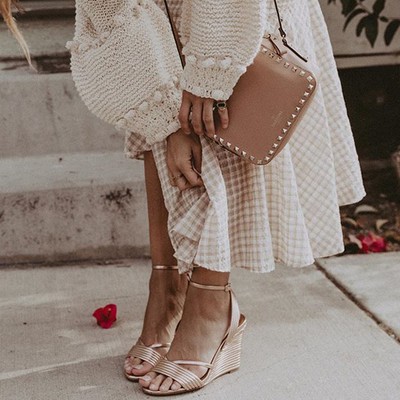 FASHION:
Answered by SL Fashion Editor Charlotte Collins
 
"I've been searching for non-traditional wedding shoes to wear for my forthcoming wedding. They don't have to be white, I was thinking possibly blue. Any ideas where I should look?"
"As the price of wedding continues to sky rocket and the associated traditions become increasingly dated, it's almost cooler to eschew the classics and try something a bit different. We would, however, advise against anything too bold, and that doesn't just mean statement shades – even light blues or pale colours can, when poking out of a wedding dress, really cheapen the look. The only exception to this rule is if you're wearing something a little different; a bright accessory really works with a white suit, or jumpsuit, for example. Our advice for more conventional dresses is to go metallic – you'll undoubtedly get repeat wear out of a silver or gold strappy sandal, but they still look stylish and bridal on the big day itself. This is what we'd go for…"
"I have a really important job interview coming up, please can you advise me on what I should wear to help bag me the job."
"Dressing for a job interview isn't as tough as you think – whatever industry you're in, it's important to look smart, professional and polished. You can't go wrong with tailoring – a great blazer will always make you feel good – and tapered trousers or a pretty skirt or dress will look stylish and pulled-together in one. Busy prints and injections of colour are fine – if anything, they'll make you more memorable – and when it comes to footwear, we always recommend a heel you can walk in; they'll give you better posture and are a quick hack for feeling empowered.
However, it's really less about what you should wear, and more about what you shouldn't – jeans, t-shirts, trainers and anything that looks even vaguely gym related are obvious no-nos. Plus, so much of presenting yourself well is in your grooming, so remove that chipped nail polish, get a blow dry and stand up straight – they'll make a much better impression than a really great outfit."
"I want to treat myself to a new handbag, but don't want a style or label that will date. Any recommendations?"
"We all know the obvious answer to this question is either the timeless Chanel 2.0, or a Hermes Birkin or Kelly bag. But all three of these options will set you back a small fortune, so assuming you're working to a budget, it's best to look elsewhere. The SL fashion team love Celine (we all carry the belt bag in various neutral shades) – just avoid anything too tiny or oversized and you'll have a bag for life. There are also some more affordable options out there – Gucci in particular gets classics so right. Whether it's their Disco, Soho or plain leather Marmont, you can't really go wrong."
"I've been searching for a reasonably priced navy blazer. Can you point me in the right direction please?"
Here's our edit of the best out there now…
DISCLAIMER: We endeavour to always credit the correct original source of every image we use. If you think a credit may be incorrect, please contact us at info@sheerluxe.com.