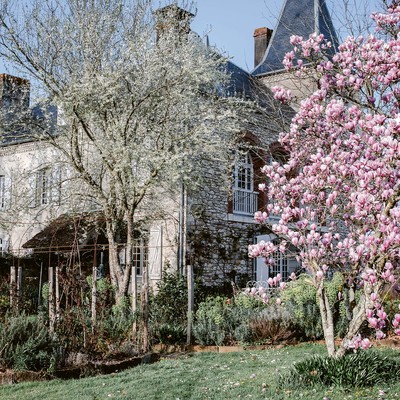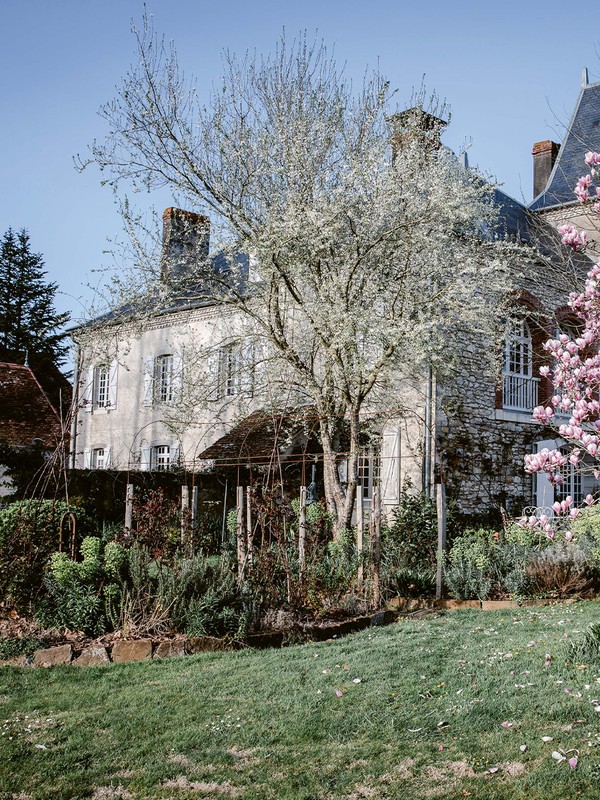 French Country Style: What It Is & How To Get It

We've long admired the 'French country' aesthetic for its calm, balanced schemes. Now, interior designer Sara Silm, who lives in France, has distilled the country's unique colours, textures and accents into a new book. She told us more…

By Georgina Blaskey
All products on this page have been selected by our editorial team, however we may make commission on some products.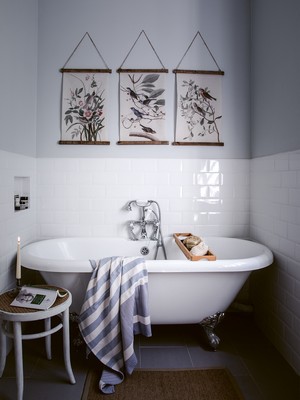 How Do You Define 'French Country', Sarah?
When I wrote How To French Country, I wanted to tackle this in a practical way by walking the reader through the process of how I arrived at my version of French Country in the hope that it might help them to find theirs. Like the local cuisine, French architecture and décor differs from region to region. My version of French country takes its references from the local landscape and artisanal materials but blends them with personal elements I've collected throughout my life. There's a distinct difference between loving a French Country aesthetic and being able to express it as an individual. If it's unbalanced, it appears generic and clichéd but done well, it speaks of the owner in the first instance and – like the subtle scent of eau de parfum – leaves a deliciously faint but unmistakable trace of a French country aesthetic in its wake. It always feels authentic, unique and wonderfully warm. It neither tries too hard nor retreats into the temptation of trends.
It always feels AUTHENTIC, unique and wonderfully warm. It neither tries too hard nor retreats into the temptation of TRENDS
What Are The Characteristics Of A French country Room?
If I were to generalise, I think it could be defined as a relaxed, yet classic style that's grounded by natural elements such as oak, stone, linen, copper/aged brass, rustic woven baskets and natural/antique rugs. The colour palette is usually inspired by the local landscape, a melange of soft powdery blues, pinks, earthy ochres, neutrals and subtle greens. It's chic yet overwhelmingly practical and laid back. 
Where Do You Start With Recreating This At Home?
I'd start with texture and colour. The colour palettes in the book have all been curated to form a little family of no-fail combinations that work harmoniously throughout the house. You could start with just one room and use one colour from the palettes for the walls and choose fabrics and soft furnishings in any of the other hues. Alternatively, you could weave a whole colour palette throughout the house in a series of rooms, working in some pattern in the form of wallpaper or printed fabrics. Bump up the rural feel with texture such as sisal rugs, linen curtains, woven baskets, soft chalk-painted antique furniture, some old stoneware – and perhaps add a few cushions made with salvaged antique fabric. Throw in lots of loose arrangements of wildflowers, light a beautiful French candle, pop on a French playlist et voila! To get you started, I've listed a few of my favourite elements here.
What Differentiates French Country From English Country?
I think the French country aesthetic is a lot like the French countryside itself. It's all about the lifestyle: oodles of sunshine, cool flagstone floors, country markets, breezy linen shirts, canvas espadrilles, copper pots bubbling away with confiture, and aperitifs sipped from a hand-cut antique glass on a balmy summer's evening. If you can conjure up the feeling of these things and bring them into your interior, you're there. I think English country interiors are generally a lot cosier and perhaps a little bit more pretty than laid back.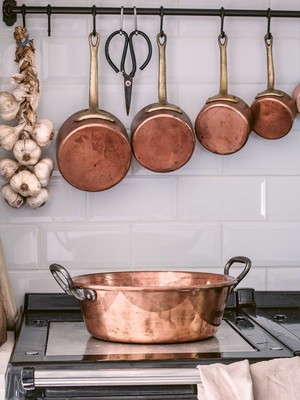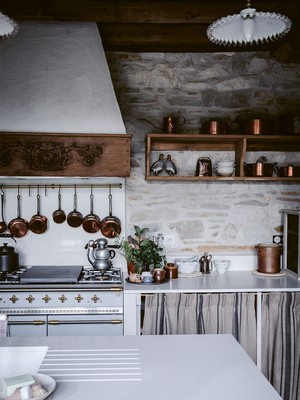 How Does The Colour Palette Reflect The French Landscape And Towns?
When I first moved to France, I was obsessed by the colours of the local village doors and shutters. I loved that the colours we see today are totally different from the colours that came out of the tin 50 years ago when they were first painted. Depending on the aspect, the same colour ages and patinas differently, so I set about collecting what I considered the most beautiful colours from chips of sun-faded blues, powdery reds and frost-weathered greens. I then colour matched them using the NCS international colour system, producing codes that can be taken to your local paint store and mixed on demand. This way you can bring a little bit of France your home – but not just any blue or green or pink, the most beautiful shades of authentic French shutters and doors.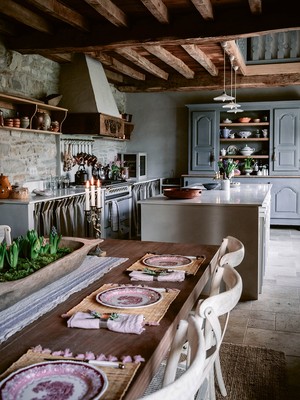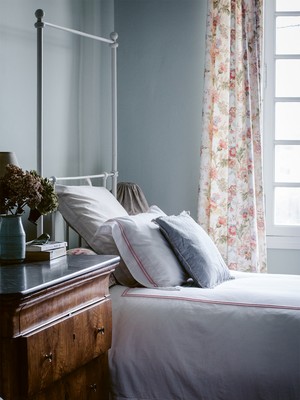 How Does French Country Style Use Pattern Then? 
Well, if you're like me, with unrestrained abandon! I adore wallpaper and pattern. The key is choosing what you love. There are really no rules when it comes to pattern in the home. If you'd wear several patterns together and walk out your front door feeling fabulous, apply the same strategy at home. Our homes are not our offices, they don't need to convey a corporate identity or a uniform aesthetic. The sole objective of home decor is to make us feel nurtured, so my advice is to be completely authentic in your own environment. Collect a few fabric samples and lay them out on a tabletop, along with samples of tiles, colour swatches and other materials in the room. Often, to achieve a French country aesthetic there needs to be counterbalance. For example, a feminine floral fabric needs to be paired with its opposite – something utilitarian and rustic, a bit like a floral sundress with a pair of high-top trainers. Consider texture your best friend. The more natural the better for a French country look.
What Fabrics Are Especially French And How Are They Used? 
Pierre Frey is a wonderful source of French fabrics. It has a historical archive that literally documents the history France in fabric. There are really so many though. Denim and chambray originate in France and were originally used for workwear and shirting but they are wonderful in the interior too (white or classic indigo denim makes an excellent slip cover for sofas). Toile de Jouy is typically French and can be used either en masse to create a sumptuous boudoir or with restraint – for example, a blind, a bed head or a few scatter cushions. Of course, there's Les Indiennes fabrics that were the height of fashion across Europe in the time of the East India Company and produced around Provence. Then there are local fabrics such as the Basque stripes typically used for the beach chairs and tents of Biarritz and St-Jean-de-Luz.
It's all about the lifestyle: oodles of SUNSHINE, cool flagstone floors, country markets, BREEZY linen shirts, canvas espadrilles
Tell Us About Passementerie…
It originated in the 16th century when the Guild of Passementiers was created in France. Artisans of the guild had to complete an apprenticeship of seven years before they could become a master. Originally passement was the French word used for lacework, but passementerie today covers everything from tassels, fringing and pompoms to the beautiful gold braid used for military uniforms.
These details take upholstery, lamps shades and curtains to a whole other level – and budget! If their eye-watering price is not something you have the budget for, start small with a beautiful antique key tassel (these can often be found on Etsy or eBay) or perhaps some beautiful brocade around a lamp shade. It's these little details that often add that je ne sais quoi.
Finally, Do The Seasons Influence How The French Design Their Homes?
I can only speak for my region, but the seasons completely dominate the lifestyle and traditions of rural France, and so too the interiors. One feature that comes to mind straight away are shutters – they're more than just a pretty architectural detail. They keep the house cool in summer and prevent warmth from escaping in winter. French architecture doesn't typically feature deep eaves so during summer storms, shutters also protect windows from wind and driving rain. In the Béarn where I live, the homes are built of local stone. These thick walls provide excellent insulation and act like air-conditioning during the hot summer months. Another typical feature of a traditional French country home is a kitchen fireplace, generally used for cooking year-round. Our original kitchen fireplace is now in the adjoining kitchen snug but we use it constantly in all but high summer. It's great for chargrilling steaks, vegetables and roasting chestnuts, especially with sarments (wine grape prunings). They impart a beautiful flavour to whatever you're cooking.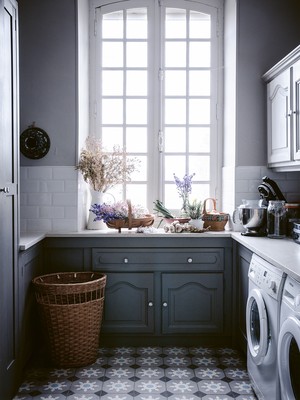 DISCLAIMER: We endeavour to always credit the correct original source of every image we use. If you think a credit may be incorrect, please contact us at info@sheerluxe.com.