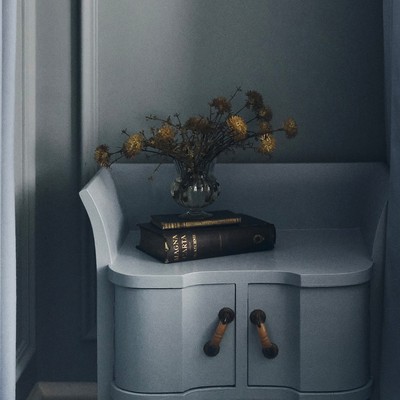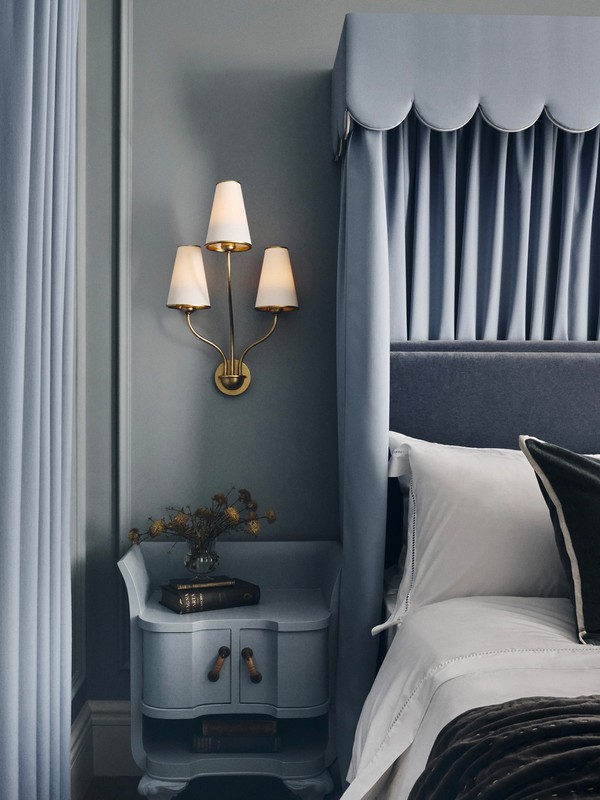 How To Find & Develop Your Interiors Style

From Instagram to TikTok, there's no shortage of interiors inspiration out there. But the result can sometimes be sensory overload – and confusion about what you really like. Robyn Donaldson and Emma Hopkinson are co-authors of All Up In My Space – a new book aiming to help readers define their style and design spaces that reflect who they are. We asked them to answer a few of our questions…

By Georgina Blaskey
All products on this page have been selected by our editorial team, however we may make commission on some products.
How do you define someone's style?
Everything you can see, touch and smell helps to define a person's style. People tend to think of their style as simply minimalist or maximalist – brights or neutrals, patterns or plain. But in reality, it's about working out what feels the most like you. What you feel when you walk into a space can really help to define your style. We always start with our emotional need for a space. Take the bedroom for example – there, you want to feel rested and relaxed. So it's best to start by thinking about things and moments that can help get you there.
And how can someone uncover their own style?
Take inspiration from everywhere – collect clippings and take photos of things and places that resonate. Once you have a stock of ideas – be it in Pinterest or a scrapbook or just on your phone – look through for common themes. Have you saved lots of expansive calm, white spaces? Maybe that's something to explore. Or are you drawn to images of museums and antiques? Once you've got that bit nailed, you're on your way.
How do you distinguish between a passing trend you happen to like and your deeper long-term style?
We both approach this very differently. Emma takes time to make decisions, so her way of avoiding trends is to see something, think about it for at least two weeks and see whether she can get it out of her head. If she can't, it's probably a goer. Robyn's much more intuitive and designs with joy in mind. If it makes her happy, she jumps in with both feet.
Are there any specific questions or exercises that can help you know the difference?
Self-reflection is always our starting point. Understanding who you really are can help you to find your most authentic style. Some questions you could try asking yourself include:
How do I need this space to make me feel?
When have I felt that?
Where was I?
What did that look like?
Does the idea of bringing that into my own home fill me with joy?
How do you strike a balance between personal style and practicality?
We both have a different take on this, too. Robyn's all about the joy of a space. She craves saturation and stimulation – show her a home rich in beautiful detail and she'll be happy. Even if something is slightly less practical, Robyn's going to choose it if it makes her smile. For Emma, the joy of a space is in its simplicity. So Emma's going to look for things that are beautiful in their function. Whether you lean more Robyn's way or Emma's, it's about understanding what you're willing to compromise on.
What role does colour play in interiors style?
Colour is pretty much the most important factor in any room – it's vital for setting the tone of the space. Even if you go white on white, that's a choice. Look at the colours you are drawn to in your wardrobe and in your everyday life, from magazines to museums. Try to record them, maybe make a folder on your phone, then wait for a colour palette to reveal itself to you. 
Do particular architectural styles or design movements play a part?
Everybody will have their own preferences but, as an ardent maximalist, Robyn loves classical or Victorian architecture. On the other hand, you'd find minimalist Emma happiest in the clean lines of Bauhaus and Art Deco. In the middle, we both love Brutalist concrete and neither of us are fans of glassy Neo-Modern. Looking at architecture can be a great window into how you'd like a space to feel and what your style might really be about.
Can collaborating with an interior designer or seeking professional advice help?
It's best to think of an interior designer like a therapist – they're helping you get somewhere you want to go with a few helpful pointers. It could be that you find the choice overwhelming – so they can help with that. Or it could be you don't do well with scaling, and they can help with that, too. Maybe you haven't got the mental capacity to create a whole new home from scratch. Whatever they help with, they can be an invaluable resource. 
What are the signs that a particular style may not be the right fit?
If it doesn't spark joy then it isn't for you – or if it makes you worrisome or just niggles at you. For example, if someone gave Robyn a minimalist home to live in, while she could appreciate it as a great piece of design, it would just make her feel unsettled. Similarly, if you installed Emma into Versailles, she would never be able to switch off. 
Finally, how can you refine your interiors style over time while staying true to who you are?
A home is a journey rather than a destination. Inevitably, your tastes will change in the next ten years and your home will change too. Just remember to bring decisions back to the core idea of how you need a space to feel. Once you know how to tune into that emotional need, finding out how to get there will become more intuitive. You'll learn to flex that design muscle with greater confidence and your home will feel authentically you.
All Up In My Space by Robyn Donaldson & Emma Hopkinson is published by DK & available to buy here. Follow @TheCrapFlat & @Round.Robyn on Instagram
DISCLAIMER: We endeavour to always credit the correct original source of every image we use. If you think a credit may be incorrect, please contact us at info@sheerluxe.com.