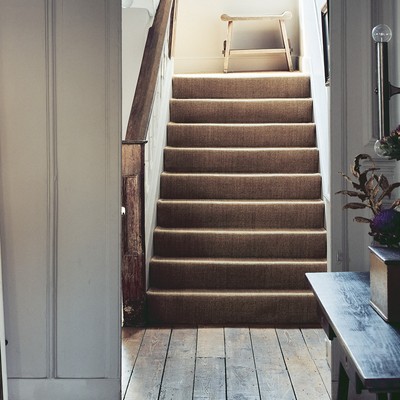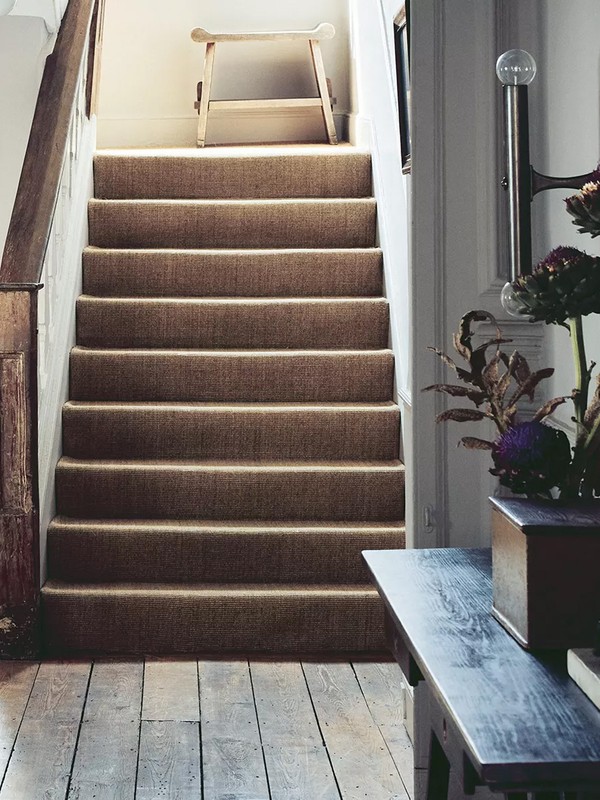 How To Successfully Mix Old & New In Your Home

Ali Heath is the writer, stylist, designer and creative consultant behind the hit book Curate and her second book, Create, offers imaginative ideas for artfully combining old and new elements in your home. Here, Ali shares her tips on defining colour palettes, embracing sustainability, showcasing collections, and mastering the art of layering patterns, fabrics and textures.

By Georgina Blaskey
So, what is blending old and new all about, Ali?
For me, the balance of old and new is about choosing what you love – if you surround yourself with pieces that make you happy, they will become a part of your life forever. It's why I encourage people to mix old and new from the heart, not formulaically. For some, the focus will be more about the old with select, newer finds, and for others it will be more contemporary with accents of old. There is no one way to get it right – the mix is what will turn something ordinary into something spectacular.
There's no formula then, but do you have any guidelines to follow?
Always include a mix of high and low value pieces. If everything is high end, a space can look overdone – whereas one or two key antiques will create the wow factor. Layering with personal, often old finds, and one-off handmade and newer pieces will create a dynamic that is really interesting. When you enter a room, you want to be able to discover things as you move through it. If you can see everything at once, interest can fall flat. Spaces don't have to be big – but enticing people in to explore the finer details adds a new level of discovery. Focusing on pieces that work within your colour palette will also help you choose things that stand the test of time. Leaving negative space and not overfilling a room will also give these pieces a chance to breathe. 
Why does vintage or antique furniture enhance a modern interior?
It's opposites that create the magic. Just like combining the rough with the smooth, the high end with low value, shiny with matte, patterned with plain, the same is true of old and new. Juxtaposing a modern interior with a standout antique find really elevates the style. It could be as simple as adding a dresser to a modern dining room; adding decorative wall lights to a clean-lined contemporary kitchen; or bringing a rusty garden table inside, topped with a dramatic piece of contemporary sculpture. The contrasting looks add an edge that feels unique and memorable. When everything is modern, a space can feel too designed and sometimes forgettable. Add a patina-rich piece of furniture or vintage textile cushions to a modern sofa and you create an unexpected energy that softens the clean lines, creates atmosphere and elevates the finish. 
Any practical tips for getting started?
It often helps to empty a room out first then move the vintage pieces you already own around to establish what works best in each place. These decisions will impact the colour palette you choose and which newer finds you want to add. Choose what you love, and look for pieces discovered by chance, not ones chosen to fill a gap. I prioritise suitability, longevity, proportion, form, patina and comfort. Remember, opposites attract, so if you have a clean-lined antique coffee table, choosing a curvier modern sofa will add a layer of contrast. Don't go matchy-matchy – periods and shapes can be brought together beautifully if they are united by colour palette and the other materials. 
How do you protect the character of an older space while incorporating modern design elements?
It's always best to preserve the architecture of an old, historic building, but mixing the old architectural details with more contemporary design elements can add a sophisticated elegance that connects the past, present and future. Good design is about thinking outside the box, pushing your creative boundaries, being curious and refusing to accept what's safe. Decide what connects the spaces and trust in your ability to mix old with new. Just because you have a Georgian house with period details doesn't mean modern design has no place in it. For example, hand-trowelled bathroom walls in a soft plaster finish can add a sense of contemporary luxury to the period proportions and will juxtapose beautifully with reclaimed bathtubs.
And what about the other way round – is it worth introducing traditional architectural features or details into a contemporary space?
Patina-rich architectural features add interest to more boxy modern interiors or lofty contemporary spaces. I love using carved architectural columns and pillars to divide a space or dressing clean-lined walls with period art in highly decorative frames. It excites the eye.
Can you upcycle old materials or furniture to suit a modern scheme?
I love using vintage fabrics to reupholster contemporary sofas and antique chairs, or to create textured window blinds. Repurposed antique furniture that suits 21st-century family life also adds gravitas to a modern interior – think reclaimed fireplaces, vintage lighting, armoires reinvented as pantry cupboards or cabinets of curiosity, and antique floorboards and tiles used within minimal, clean-lined spaces. The juxtaposition breathes new life into often-discarded finds and adds a fresh edge to modern spaces.
How do you handle lighting in an old-new scheme?
I always mix up the lighting sources. Achieving the right level of light takes care and consideration, and the best spaces always include a mix of pendants, table lamps, and wall and floor lights. Functional lighting is important, but aesthetics will help you create that transition from day to night. Old bases mixed with handmade lampshades, decorative antique lights alongside contemporary classics – everything goes. The trick is to not overthink it and not to limit your use of materials, finishes and shapes. Lighting is a game changer in terms of atmosphere, so always ensure you set aside enough budget to get it right.
Can you mix vintage and new fabrics in one scheme?
Mixing old and new fabrics is a joy. Again, there are no rules – simply stick to your colour palette and have fun, regardless of whether the material is old or new. Antique fabrics by nature are unique and add a wonderful depth to a scheme – whether as a cushion, blinds, curtains or a section of upholstery. Use old fabric on contemporary sofas and chairs as well as on antique finds – the only limitation is finding a brilliant upholsterer or curtain maker who can bring your ideas to life.
If you have an antiques collection, what's the best way to incorporate it?
Not all homes have the space or budget for an antique cupboard, and remember things don't always have to be behind glazed doors. Instead, think about what space you do have and enjoy creating different displays on tabletops, consoles, open shelves, mantelpieces, within bookcases or on a simple wooden bench. Collections work best when they are grouped together and when they feel curated not cluttered. Keep editing and move pieces from room to room to create different looks, depending on the season or your mood. When a room starts to feel chaotic, keep taking out odd elements until it feels cohesive and calm. Don't worry about creating perfection – if it feels right to you, then it is.
DISCLAIMER: We endeavour to always credit the correct original source of every image we use. If you think a credit may be incorrect, please contact us at info@sheerluxe.com.