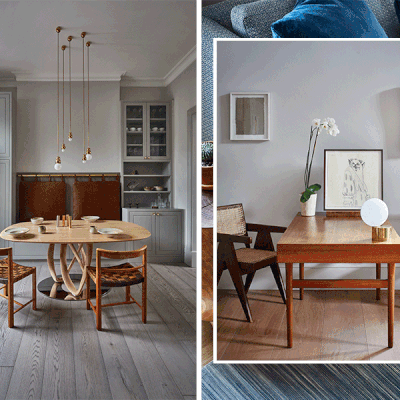 The Interior Designer Redefining Scandi Cool

When it comes to creating elegant yet purposeful interiors, designer Ebba Thott's work offers plenty of inspiration. Her talent for combining function with beauty is a masterclass in thoughtfully crafted interior design. We spoke to the co-founder of the Sigmar studio to find out how she turns inspiration into reality…

STYLE AND INSPIRATION
Sigmar was started by myself and my Danish companion Nina Hertig. Together we share a passion for craftsmanship, natural materials and soulful design. Our intention is to create a higher quality of life by letting function, beauty and craft come together. We like high-quality, simple elegance, that still offers a homely ambiance.
A home should strive to create calm and comfort for its residents. It's how we ground our work, but the space should also be inviting and elegant. We approach the use of colour and texture with great sensitivity, and look at each project both in terms of the value added, and the best use of space. 
Vintage pieces are suited to most rooms in many forms. A beautiful chair, lamp or side table can break up contemporary monotony and add personality. We have a special enthusiasm for modernist vintage pieces, as well as new designs based on the same beauty and philosophy.

It's the small details which make a space feel personal. The Sigmar ideology of mixing old and new helps to create a warm quality in every project – it's about creating unique interiors with a personal touch.
There's still inspiration to be found in clever solutions. Whether it's in a family reception room, or a hotel lobby, there are ways of using stylish solutions to cater to the needs of everyone using the space, without neglecting beautiful design. For example, if you put reflective surface feet on a large sofa is makes it appear lighter. A sensation of flexibility and comfort can make a huge difference to the overall feel.
Interior designers who inspire me include Pierre Yovanovitch, who has a real edge, Rose Uniacke, a master of ethereal elegance, and Bradley Seymour, who uses bright colours bravely.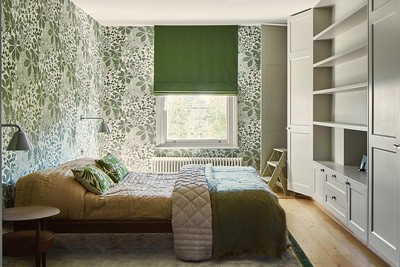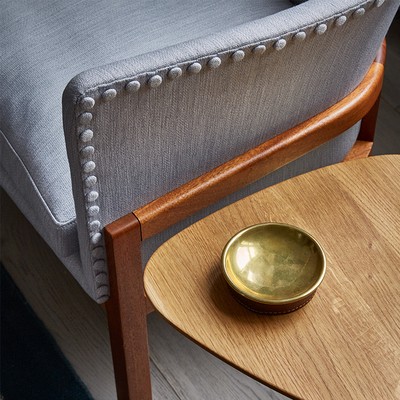 DESIGN AND PLANNING
When designing a room, start by analysing the requirements to make informed decisions. For example, in a bedroom, you need storage – it's a place of rest, but to be truly relaxing you need to avoid clutter. For storage to integrate into the scheme, it has to be well-planned, not just for clothing but for other items, too.
Lighting can determine the feeling of a room. It has the power to separate areas, as well as define energy levels and moods. It's often the last thing people think about when coming up with a new design scheme, but it should be the first. You need to carefully plan where every single light, switch and socket will go before decorating, ensuring you include a good mix of overhead, task, mood and accent lighting. Using the right colour and brightness of bulb will also help your room look and perform at its best.
Defining zones is key when furnishing a large, open-plan space. Taking into account daily movements is crucial to the success of this process. You can provide natural division and definition with furniture layouts, rugs, lighting and storage pieces.
When designing a kitchen, mark the location of all doors and windows, so you have the best flow possible between your kitchen, outside space and the rest of your home.
Choosing a countertop surface material to suit your lifestyle is the first step to a functional kitchen. Your counters are, after all, where cooking happens, as well as the backdrop and main event in any kitchen: they take up a lot of visual real estate. I favour quartz. It requires no sealing or polishing and has double the impact resistance of natural stone, but it's still a bit sensitive to heat, so hot cookware shouldn't be set directly on it.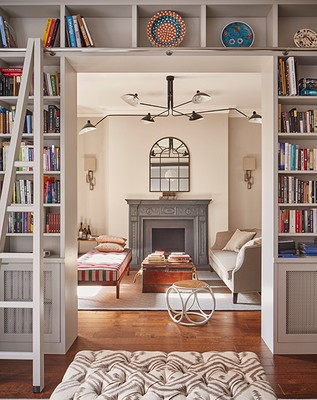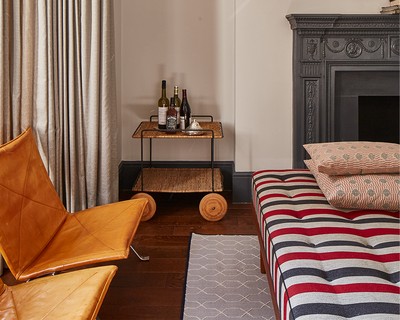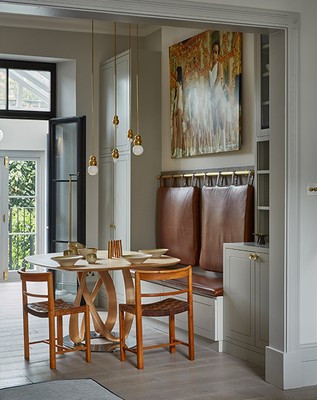 COLOUR AND PATTERN
It's possible to determine mood simply by focusing on colour. We see the colour first, before we register what we are looking at. We therefore react instantly and instinctively to it. Colours have the power to energise or relax you, to annoy you or soothe you. Because of the psychological impact, focus on the personality you are catering for and the purpose of the areas of a home. Choosing the right colours for your interior design scheme might be about finding calm, improving the ability to focus or sleep, or simply enhancing the mood of the room.
Infuse a muted colour scheme with contrasting graphic woodwork. Put balance and elegant transitions at the forefront when choosing colour direction and opt for natural materials to bring texture and life to a space. It's all in the details.
Filling spaces with a rich diversity of materials and texture is essential. Take advantage of the effect one material can have on another – mixing fabric textures together is a good example. Tactility makes a space feel more inviting, so use weave textures for a more muted and discrete way to enliven wallpapers, rugs and fabrics.
Achieve a sence of harmony by echoing patterns throughout a space. Doing so can add that desirable, ineffable quality – that 'lived-in' feel, which is so hard to put your finger on. It doesn't matter if you use a strong or muted colour scheme, but always remember to add texture.
TECHNIQUES AND TRENDS
There are some design techniques I use a lot, such as using over-sized house plants in massive planters wherever possible. Upscaling a key accessory can make a striking statement. Lamps and pendant lights offer the perfect way to play with scale, as they can create a big impact without taking up too much space.
If you have a tight budget, trawl flea markets and look to the high street for hidden gems and keep an eye out for interesting collaborations. Also, play around with scale. Going supersized gives you instant interior design brownie points. Using the same flooring throughout different rooms or areas in your home is another easy way to make the space feel bigger than it is.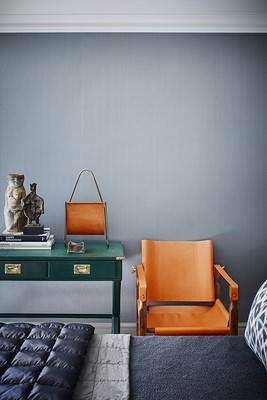 WHERE TO GO FOR…
Furniture
Fabrics 
Wallpaper 
Paint 
Lighting
Flooring 
Tiles
Kitchen Hardware
Accounts to Follow on Instagram: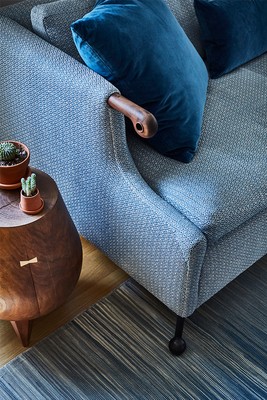 DISCLAIMER: We endeavour to always credit the correct original source of every image we use. If you think a credit may be incorrect, please contact us at info@sheerluxe.com.