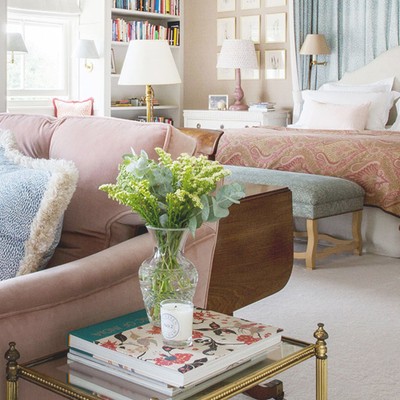 The Interior Trend To Follow Now

Pinterest has seen saves for fringing increased by 157 percent in the last two years and there's more growth to come. With its retro vibe and flirty edge, fringing is top of the design agenda. We asked three interior designers how to incorporate the look in your home.

Interior designer and founder of Fentiman Design, Ciara Ephson, shares her fringing thoughts. 
"I'm always slightly wary of trends as they are what will eventually date your home, however I am a fan of looking to more traditional design for inspiration and making it relevant for today. There are plenty of examples of fringing being used ways that I love.
If you're looking for something quick and easy then start with cushions, there are some fab off the shelf options available such as these gorgeous ones by Host.
And Soho Home also have a great selection. If you'd like to invest slightly more, then an armchair, ottoman or stool would be good upholstery items to consider getting made up.
It all depends on the style of the property, but generally I'd look at including it in a living room or bedroom to add a softness that suits a space that's used to relax. I would avoid using fringing on upholstery that sits directly on a hard floor (i.e. not on a rug or carpet) as it can get a bit grubby. 
It's important though not to overdo it, any scheme needs balance, so putting fringing on everything isn't going to work. Try and pair fringing with slightly more contemporary furniture shapes with clean lines, so it doesn't look too fussy or dated. The Salvesen Graham sofa is a lovely example of this and looks completely timeless."
 

Nicole Salvesen of Salvesen Graham tells us how to embrace the fringe.
"We absolutely love trimmings. There are so many wonderful options on the market that enable you to add a fresh take to a traditional interior design treatment. We love to layer patterns, colours and textures and trimmings give us another way to do this. Though Trimmings are considered a trend right now, we have quite a traditional grounding to our design work and so have always used trimmings in our interior schemes to some degree.
The options are vast which is great as it enables people with varying interior tastes to dip into this trend. If you just want to try this trend in a small way, then add a fringing to a cushion or the bottom edge of a blind. However, we love to use a fringe along the leading edge of a curtain or around the edge of a sofa or an armchair.
Most rooms suit fringing, I think it comes down more to what fringe suits which room. There are more matt, or linen based trimmings which would be more suitable for a more relaxed space like a kitchen or a sitting room. Silkier, richer trimmings would be better suited to a more formal room like a drawing room or master bedroom.
However, you must think about proportion. A large set of curtains or a sofa need a more substantial trimming otherwise it will get lost. Think about the fabrics they are going with. Linen fabrics won't look right for example with a silkier fringe. Though most trimmings are timeless so be confident with them.
It's worth checking out Samuel and Sons who have a great showroom in London. They offer a really wide range of trimmings and tapes to choose from. American designers historically do trimmings really well. For inspo from over the pond, Katie Ridder's Instagram account is full of colour and interest."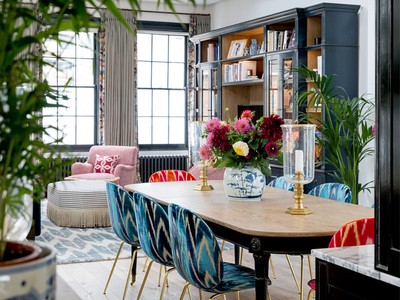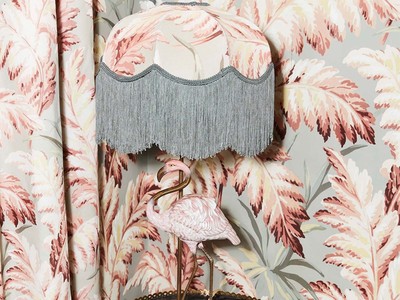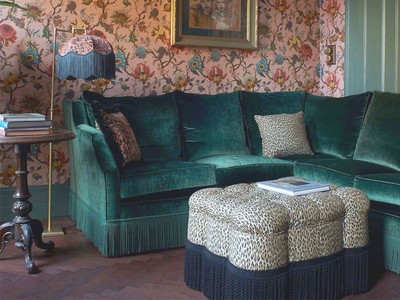 Lucy Barlow, founder of London based interior design studio Barlow & Barlow reveals how to add fringing to your home.
"Fringing is having a moment mainly because of the increase in interest and appreciation of the 'English Country House Style'. Historically decorators would trim anything that stayed still for long enough! To bring some fringing into your home, I would suggest so start with ruches on cushions and maybe a braid on the leading edge of your curtains.
I think that in sitting rooms you can really go for it. If it's an everyday living space, you want trims that are hardwearing and practical. Don't be tempted to trim everything and make sure you mix up the trims - so different lengths textures etc rather than going all out on one particular style.
The American company Samuel and Son's have very cool trimmings which are applicable to more contemporary/younger styles. Very cool Greek key braids for example in gorgeous navy's that we use a lot. For full on French Passementerie, look at the original Parisian trim-makers, Declercq, who have some amazing things that are akin to what they would have had in Versailles.  For online inspo, it's worth following the accounts of the great country houses like Blenheim/Chatsworth to see how trims used to be used back in the day. And then of course designers' like the reputable Sibyl Colefax and award-winning Alidad who are masters at incorporating trimmings into spaces today."
Shop Our Fringed Home Accessories Picks Below...
DISCLAIMER: We endeavour to always credit the correct original source of every image we use. If you think a credit may be incorrect, please contact us at info@sheerluxe.com.