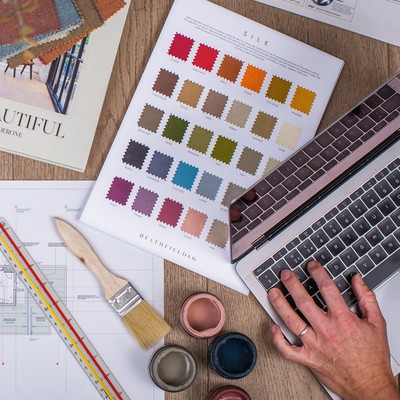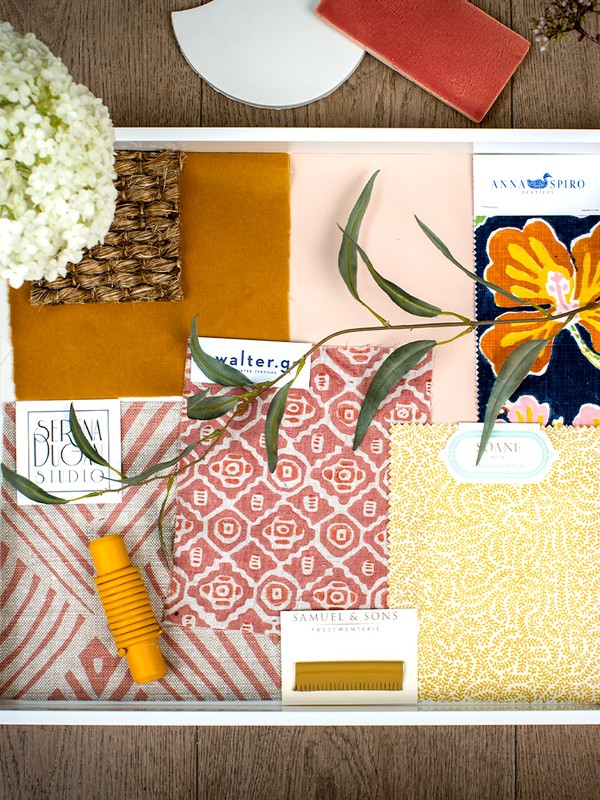 What You Need To Know About Hiring An Interior Designer

Looking for some professional help on an upcoming home project? We asked some of the best in the business to share the main need-to-knows when it comes to hiring an interior designer.

By Georgina Blaskey
What qualifications should an interior designer have?
"So first, I'd say experience and a good eye are more important than on-paper qualifications. However, if you're considering hiring someone who is just starting out, then it might give you confidence to see they've trained at a reputable design school. Word of mouth is usually a good place to start – if a friend has had a great experience with someone, it tends to bode well. For me, recommendations make up a significant number of new enquiries." – Laura Stephens
"The only thing I'd add is that while qualifications can be reassuring, they can also be a bit of a red herring: the proof is only in the pudding. Hiring a designer whose work you've seen and admired is key – and all the better if they've got experience or training from one of the more established firms." – Jessica Buckley 
How do you know if they're the designer for you? 
"It's all about aesthetics and synergy. You've got to love the work your designer does and feel like their aesthetic is aligned with what you want to achieve. When it comes to residential interiors, you want to have a strong synergy between yourself and the designer, too, as it builds trust and makes the design journey much more enjoyable." – Lauren Caisley
"Start by looking at the designer's website. If there's a project or two that resonate with you, then it's likely that your personal taste aligns with their house style, which will make for a successful partnership. It's also worth looking at the designer's Instagram account to see if the imagery is close to your aesthetic." – Clara Ewart, Kitesgrove
"In addition to loving their portfolio, the answer to this question lies in a gut reaction when you meet a designer for the first time. Do you feel they understand what you want to achieve? Did you feel listened to? Did they ask how you live in the space? Did they ask about your budget? Do you feel this is someone you can work with closely for a long period of time? Don't be afraid to ask for references, either." – Laura
"Don't just hire the first designer you think of. Most firms will offer at least a phone call or initial meeting free of charge, so it's worth putting in the leg work to gauge which one will suit you best. A design project can be a long process – anything from six months to several years – and it always works best when there's a good client/designer relationship, so trust your instincts." – Jessica
A design project can be a long process – anything from six months to several years – and it always works best when there's a good client/designer relationship, so trust your instincts.
Is it best to meet at the property or their studio first?
"We'd always recommend meeting at the property first. This gives the designer an opportunity to get a feel for the house and the potential it has to offer. It's also helpful for a designer to see how the clients (especially families) use the space. We find meeting clients in their own habitat makes everyone feel more at ease, too." – Alex Keith, Otta
"We almost always have initial meetings at the client's property so everyone can get a good understanding of the project. But we also encourage clients to come to our studio so they can get a feel for our work if they're less familiar." – Jessica 
Is it worth bringing your own ideas to the table?
"This is one of the most important parts of the initial design process. Words such as 'modern' or 'contemporary' can mean different things to different people, so sharing imagery and analysing what it is about each image that resonates with a client is hugely valuable." – Clara
"We always ask prospective clients to collate a selection of inspirational images prior to the initial meeting – it's the first step in ensuring we have a clear understanding of the client's style, and to clarify if we are the right designers to bring their vision to life. Don't be afraid of showing your designer an image if there are elements within it that aren't to your taste, either. For example, you may find an image of a kitchen and love the cabinetry colour and style but don't like the splashback, flooring or lighting." – Alex
How do you go about working collaboratively with an interior designer?
"If you find a designer whose style is strongly aligned with your own tastes, the design process flows more easily, and the designer can work intuitively. Remind yourself why you're hiring a designer in the first place: is it for their creative flair and expertise (in which case it's good to be open to suggestions) or are you looking for someone to simply implement everything you've selected? If it's the latter, then most designers will see it as their professional duty to flag aspects of a design they're not sure about, so be prepared for discussions about alternative solutions." – Jessica 
What should you expect from the initial consultation?
"We arrange an initial phone conservation that will lead on to a face-to-face meeting. We never charge for this. It's an opportunity for us to meet, discuss your project in more detail and ensure there is a good rapport. During this time, we also consider the aesthetic requirements, the extent of the project, budgets and timelines. After that, if both parties wish to proceed, we draw up a fee proposal, contract and deposit invoice." – Alex
"For us, the purpose of the initial consultation is to focus on more high-level questions which will in turn influence our proposal, such as the intended use of the property and who will be living there, overall budget and any time constraints or preferences. In advance of the consultation, we ask for as much information as possible, from floorplans to ascertain the total square footage to photographs to better understand the current state of the property." – Clara
What questions should you ask when you first meet?
"The initial consultation is usually to establish whether you will choose to work together rather than specifics of the design. So instead of asking about paint colours or fabric choices, ask your designer about their process, at what stage you will receive various bits of information from them, timeframes and how you will be invoiced. Ask whatever questions you need to ask to ensure your brief is understood and encourage a good rapport." – Jessica 
How does an interior designer charge for their work? 
"It's a very opaque industry, as all designers charge in different ways – it varies with their experience and demand for their services. Typically, there will be two main income streams for interior designers: the design fee and the supply of items. By comparing the headline fee, such as hourly rate, you are only getting half the picture – not to mention the fact an hourly rate means nothing until you have a full understanding about how many hours will be involved. Because each designer charges differently, it's vital that you understand your designer's approach. Ask them for a fee estimate which explains how and when you will be charged." – Jessica
"After our initial meeting where we ascertain the scope of the project, we draw up a fee proposal. The fee is based on the number of hours we anticipate it will take to for us develop the design for sign off. We keep detailed time sheets across all our projects, which means we can accurately predict how long each room design/project should take. We also find that charging by the hour gives flexibility to both parties should the scope change as the project progresses. As we split trade discounts with our clients, this can go a long way in offsetting the design fee." – Alex
Trust your designer. The most successful projects are when the client really trusts us and allows us to push the boundaries of their ideas.
Do all designers get a trade discount?
"This will depend on the fee structure that your designer offers. Some designers pass them onto the client and build sourcing fees into their overall design fees, and others might charge RRP but not include a sourcing fee. Typically, it will level out whichever way you go. We tend to give our clients the choice, ensuring everything is transparent from the get-go." – Lauren
"Trade discounts are often passed on by designers charging higher fees so try not to be too distracted by the thought of getting trade discounts which you may be paying for up front via the design fee. Designers who chose to supply items at RRP will do so to ensure that their business remains viable, possibly because they have charged low fees (or sometimes no fee at all)." – Jessica
How can hiring an interior designer make a project run more smoothly?
"Around 90% of our time is taken up by the administration and running of a project, which hopefully demonstrates the extraordinary amount of work put in by a designer to keep everything running smoothly. It is very easy to underestimate the work it takes to run a project, so hiring a designer who will do it all for you and become a single point of contact is worth it. Designers will place all orders for you and juggle all deliveries while liaising with the contractors, architects and project managers to ensure everything arrives as expected and on time. Very detailed work such as tiling schedules or instructions for curtain makers are specialised aspects of the job which is where a good interior designer will ensure everything is done perfectly." – Jessica 
Finally, what can you do to make the relationship a success?  
"Trust your designer. The most successful projects are when the client really trusts us and allows us to push the boundaries of their ideas. Also, pay your invoices on time. Waiting for ages on invoice payment only leads to delays." – Laura
"Communication is the fundamental foundation in the relationships we have with our clients. Being candid throughout the process, ensuring you have an open platform where you can voice your opinions is key and should hopefully create a seamless working process for your project and relationship with your designer." – Lauren
Visit Kitesgrove.com, LauraStephens.co.uk, LaurenCaisleyInteriors.com, JessicaBuckley.co.uk & Otta-Design.com.
DISCLAIMER: We endeavour to always credit the correct original source of every image we use. If you think a credit may be incorrect, please contact us at info@sheerluxe.com.