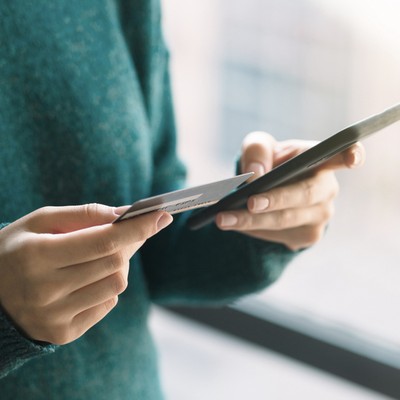 The Best Money Saving Apps To Download Now

Combine Christmas and the current climate and it's no surprise many of us are feeling a bit of financial strain. So, whether it's setting stricter budgeting habits or saving up for something special later in the year, here are some of the best money apps worth downloading to give you a helping hand…

BEST ALL ROUNDER: Money Dashboard
Price: Free
Compatibility: iOS, Android & Web 
If you're the sort of person who has multiple bank accounts then – as the name suggests – the dashboard feature in this app will help you see all of your money in one place – which should help you get a handle on your spending habits. All your incomings and outgoings are automatically categorised, plus you can set different spending targets for each account. The app also helps you predict future income, expenditure and balances, so you can budget more effectively for any unforeseen expenses. More than 40 banks are supported in the app, with plenty more in development, and while it's free to download, it's worth noting that Money Dashboard makes money by selling anonymised spending data and recommending certain financial products in return for commission. But don't worry, you're not obliged to take any of these on if they're not the right fit for you.
BEST HABIT TRACKER: Yolt 
Price: Free 
Compatibility: iOS, Android & Web 
In a similar vein to Money Dashboard, Yolt offers another way to see all of your finances in one place. It collates bank accounts, credit cards and pension investments, and supports more than 35 banks and financial institutions. If you want, spending can be split into categories so you can see where your money is going each month – plus, there's the chance to review three-month spending history charts if you want to analyse any broader patterns or habits. Handily, it'll also notify you of any upcoming debit payments, so you can ensure there's enough money in your account to cover them. You can also monitor renewal dates for bills and subscriptions, and switch providers if you find something cheaper – which will help you stop overspending on monthly bills. Similar to Money Dashboard, Yolt also makes its money by recommending financial products, but you're at no obligation to buy any of them. 
BEST BUDGETING OPTION: HyperJar
Price: Free
Compatibility: iOS & Android
Regular readers will already know what big fans we are of HyperJar. Think of it as a free debit card account organised around virtual spending jars. But don't worry – it's not intended to replace your existing bank account. Instead, you can allocate different 'jars' to save for different expenses or future treats, before moving money over through a secure transfer from your main current account. The company will then send you your own pre-paid debit card so you can spend directly through your jars, either online or in store. Secure, free and with no hidden fees, you can also earn 4.8% annual growth when you pay ahead using the app's connected shopping partners – which include FeelUnique and Boden, to name a few.
BEST SAFETY NET: Emma 
Price: Free 
Compatibility: iOS & Android
Think of Emma as the ultimate financial safety net – specifically, it aims to help you avoid overdrafts, tracks your debts, and identifies and cancels subscriptions you don't use in order to help you save more money. You'll also get notifications to tell you when you've received refunds, when direct debits are set to leave your account and when your salary has been paid, so you can keep completely on top of all your incomings and soon-to-be outgoings – which means you'll never be caught short. The app even has the capability to track cryptocurrency investments and offers to identify where you can save the most money. If you want to take it up a notch, the paid subscription service – Emma Pro – comes with added features and cashback deals with specific companies. Plus, like other budgeting apps it helps you see all of your accounts in one place at the same time, so there's no need to keep checking individual apps or web pages.
BEST INVESTMENT TOOL: Plum
Price: Free & you'll receive £5 when you first save 
Compatibility: iOS & Android
Based on the latest AI technology, Plum is a savings tool which uses an algorithm to work out how much you can afford to save, before moving that sum automatically from your bank account into a 'savings' account. If you apply, you'll also get a £5 bonus added to your savings account within 30 days of making your first automatic save. Just be aware – Plum doesn't pay interest on money saved, but it is possible to open an 'interest pocket' in the app which pays 0.35%. There's even the opportunity to take your saving game up a level by investing in a range of different funds – though there are fees for this, and you need to be aware that you could end up getting less back than you put in, depending on the performance of the stock market. If you're not sure, or don't feel you're ready for this kind of commitment, then always seek financial advice first.
BEST SPOON FEEDER: Oval Money 
Price: Free 
Compatibility: iOS & Android 
If you feel like you need someone – or something – to hold your hand every step of the way when it comes to saving money, then Oval Money might be the app for you. It lets you set up a series of savings rules based on your habits – called 'steps'. For example, it could be paying £1 into your Oval savings account whenever you swear in front of the kids, or whenever you go on Instagram. Alternatively, you can set up a fixed weekly deposit to make sure you're saving regularly. Then there's 'Oval Coach', which sets you savings missions to improve your habits. The more missions you complete, the more money you save. Even better, all savings accounts are held in a segregated account at Barclays, so your cash is covered by the Financial Services Compensation Scheme (FSCS) – up to the value of £85,000 – should anything go wrong. The app currently works with 28 banks and credit card companies, and there's also the option to invest through the app, although it's worth noting Oval will make money through commission on any investments made through the app – and there's always the chance you won't get the original value back.
BEST FOR A HUMAN TOUCH: Cleo 
Price: Free 
Compatibility: iOS, Android & Web 
If you've ever fancied the idea of hiring a financial planner or your own personal accountant, then look no further than Cleo. It works as a chatbot through Facebook Messenger and uses its oversight of your finances to answer your burning questions – as well as the simple ones like 'Can I afford a night out?' By way of response, you'll get insights into how your spending is going, as well as notifications, quizzes and challenges to keep you on the front foot with how your money's doing. There's also a handy wallet feature, which calculates how much you can afford to save each week and puts that sum away before you can spend it. It's worth bearing in mind that the app can only read transactions you've already made to make calculations based on your income and spending, and you can't move money within the app itself. To take it to the next level, check out the paid subscription service Cleo Plus, which provides extra features and a rewards scheme. 
BEST FOR MANAGING PAYMENTS: Bean 
Price: Free 
Compatibility: iOS & Android
If you've ever heard the word 'bean counter' used to describe accountants or other finance professionals, then it won't come as any great surprise to hear the Bean app is all about tracking and staying in control of your regular payments – think gym memberships, magazine subscriptions, utility bills and more. You can connect all your bank and credit card accounts, and the dashboard will identify all those payments that leave those accounts each month. That way, if you decide to surrender your gym membership, the app can sort out the cancellation, as well as providing a price comparison service if you want to look for a cheaper deal elsewhere. It even goes as far to notify you when renewal dates are about to roll round, whether your bills are set to increase and any other useful information to make sure you're not overpaying for anything – just be aware that Bean makes money from commissions when users switch financial products using the app.
BEST FOR GROWING YOUR MONEY: Chip
Price: Free, then £1.50 per month after £100 saved
Compatibility: iOS & Android
If you're sick of trying to find a decent savings app that also offers you the chance to grow your money, then Chip could be the answer. Unlock a Chip+1 account to earn a 1.25% (variable) bonus and enjoy access to market-beating interest rates: the app's signature Interest Accounts platform will bring top table savings rates direct to you, plus there's the chance to set up an auto-save function using the app's top-of-the-range AI technology. Simply connect Chip to your bank and let it save the perfect amount of money for you every few days, based on what it sees as your goals and spending habits. Don't worry – everything is 100% secure, with the app working to protect your data with 256-bit encryption, 3D-Secure and the latest open banking technology. Their accounts are also eligible for the FSCS.
BEST FOR IN-DEPTH ANALYSIS & ADVICE: Moneyhub
Price: 99p a month/£9.99 a year/£1.49 a month/£14.99 a year
Compatibility: iOS, Android & Web
If you're after in-depth analysis of your spending and savings, then Moneyhub is probably the right choice for you. Connect your current accounts, credit cards, savings accounts, mortgages, pensions and investments, and set up budgets for different spending categories. From there, the app will send you 'nudges' to update you on how far through your budget you are, while for any trickier financial decisions, Moneyhub also has its own 'Find Advisor' tool to put you in touch with professional advisers. If you so wish, it can share all of the data you've set up on your app to give these advisors a full overview of your situation, so they can help you make future decisions about your finances, based on professional, impartial advice. Unlike others on this list, however, these features demand a certain price tag – although we'd say it's probably 99p a month well spent.
*DISCLAIMER: Anything written by SheerLuxe is not intended to constitute financial advice. The views expressed in this article are not reflective of the company as a whole, nor should they be taken as financial instruction. Always consult with an independent financial advisor or expert before making investment or personal finance decisions.
INSPIRATION CREDITS: ISTOCK/BUSRACAVUS
DISCLAIMER: We endeavour to always credit the correct original source of every image we use. If you think a credit may be incorrect, please contact us at info@sheerluxe.com.