7 Self-Development Courses To Boost Your Career & Personal Life

We invest in our wardrobes, homes and wellness, but what about ourselves? With the importance of personal development coming into the spotlight – as countless experts advise learning new skills is key when it comes to success both in and out of the office – we've rounded up seven life-boosting courses to book; from the digital programme motivating women on their career journeys, to the immersive four-day event promising to make any dream a reality…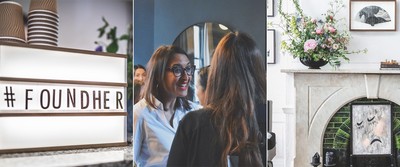 AllBright Academy
AllBright, the innovative female career network – which includes the UK's first-ever members' club for working women – has launched the AllBright Academy to help women gain the skills, confidence and network needed to achieve their goals. The free ten-week online programme is split into two courses: one headed up by entrepreneur Debbie Wosskow OBE (for women running their own businesses) and the other by Anna Jones, the former CEO of Hearst (for those with ambitious career plans, whatever industry they're in). Both focus on defining your strengths and motivation, building your confidence and connections, resilience training and strategies to manage the work-life balance.
Visit AllBrightCollective.com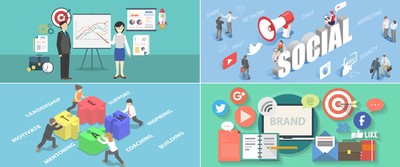 Blue Mountain Training Solutions
Whether you're scratching the surface of a new career, looking to better your skillset in the hope of a promotion or simply want to add a final touch to your CV, Blue Mountain Training Solutions can help. An industry favourite for over 20 years, it offers certified business courses for as little as £16 (although prices do vary: for example, app development packages start from £200, while intensive project management qualifications can cost upwards of £1,000). With topics spanning beauty and childcare to cyber security and coding, you wont be short of options – in fact, the site is so popular, First Direct Bank are now offering new customers £1,000 to spend on Blue Mountain courses in place of a cash bonus.
Visit BlueMountainTraining.com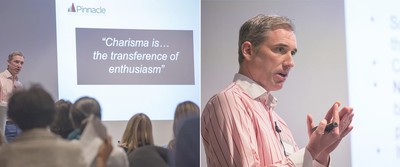 Charisma Masterclass
From bars to boardrooms, there's no denying the power of charisma… But if you weren't naturally blessed with the trait, the good news is, experts believe anyone can learn it. The man to know is 'Mr Charisma' – aka psychologist, former Priory therapist and public speaker Richard Reid. Offering one-to-one charisma classes and group workshops from his Mayfair practice, Pinnacle Therapy, he coaches everyone from celebrities and CEOs to people wanting to brush up their charm ahead of a performance review or best man speech. SL took a crash course and came away with a fascinating new set of skills (read more here).
Reid is also currently offering SheerLuxe readers 20% off his Charisma Masterclasses and one-to-one coaching sessions; simply email info@pinnaclewellbeingservices.com quoting the code LUXE20 to claim your discount.
Visit PinnacleTherapy.co.uk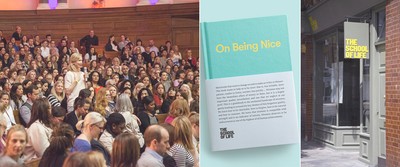 School Of Life
Based a stone's throw from Russell Square, London's School Of Life is part of a global organisation dedicated to developing the world's emotional intelligence. Their courses help people apply psychology, philosophy, and culture to everyday life in order to improve their experiences, and range from afternoon classes (How To Be Sociable) and one-day workshops (Finding A Fulfilling Job) to intensive festivals (Know Yourself In A Day) and five-day crash courses designed to provide truly transformative results (Early Autumn School; which covers everything from choosing your partner wisely to identifying your professional goals).
Visit TheSchoolOfLife.com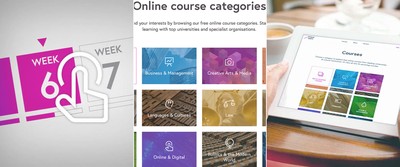 FutureLearn
Whether you want to develop as a professional or discover a new hobby, there's an online course for that – and FutureLearn has rounded up the best ones out there, including programmes by educators from top universities and specialist institutions. Whilst the site also lets you complete pay-as-you-go post-graduate degrees from home, its biggest draw is the hundreds of free courses; spanning psychology and mental health (from the University of Liverpool) and the latest updates in cancer medicine (the University of Leeds) to jazz piano (the University of Goldsmiths) and the fundamentals of finance (the Open University).
Visit FutureLearn.com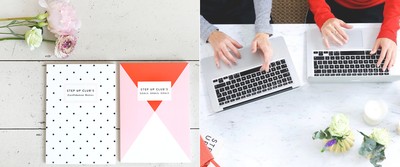 Step Up School
From the female career development gurus at the Step Up Club comes the Step Up School, two game-changing courses designed to change women's lives for the better. Opt for face-to-face coaching in London (the Step Up Inner Circle) or flexible learning from your laptop (Step Up Online); both of which cover all the need-to-know subjects across the modern-day career board, including defining success, personal branding, confidence, mentoring, networking and career visioning. If you live in, or can travel to, London, we'd highly recommend the Inner Circle package, which includes three full-day sessions (one per month); access to the Step Up Club's high-profile guests and speakers; and networking opportunities with 30 other similarly-minded women in the classes.
Visit StepUpClub.co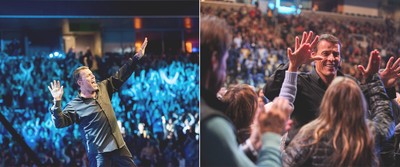 Unleash The Power Within
If you haven't yet heard of Tony Robbins (we're betting you'll recognise his voice as soon as you hear it), the life coach and bestselling self-help author is most certainly someone to know. One of the most respected authorities on life and business strategies, he's served as an advisor to world leaders and created the most popular personal and development programme of all time. Over 4m people have attended his live seminars across the globe, and the testimonials are nothing short of rave – if you're stuck in a rut and need some life-changing magic, this is the course for you. From 11th-14th April 2019, Robbins' Unleash The Power Within seminar is coming to London's ExCel centre; four days of transformational sessions designed to help you overcome inner fear and make your dreams a reality (including the guru's famous 'Firewalk Experience').
Visit UPWLondon.co.uk
DISCLAIMER: We endeavour to always credit the correct original source of every image we use. If you think a credit may be incorrect, please contact us at info@sheerluxe.com.