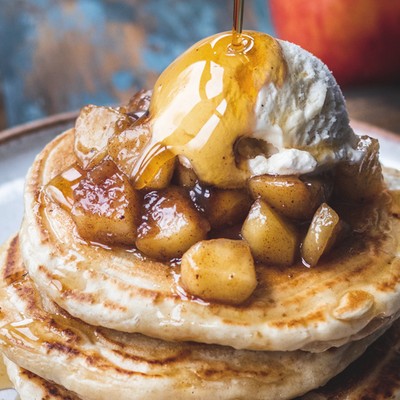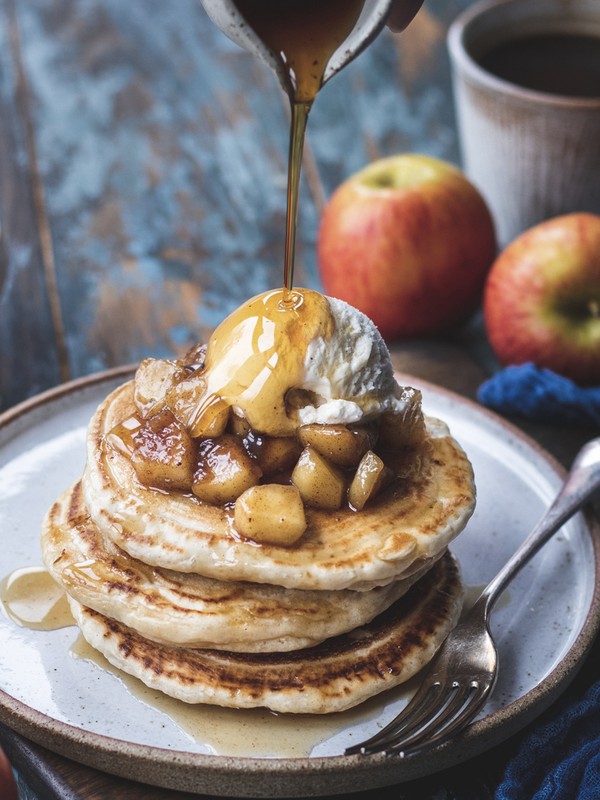 10 Fun Pancake Day Recipes To Try At Home

This year, make the most of Pancake Day with these new and easy recipes. Whether you're after savoury crêpes for dinner, or something fun to make with the kids, here are ten to try at home…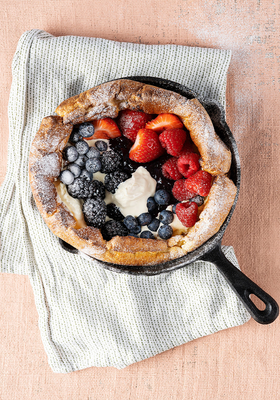 Ingredients
To serve:

Selection of fresh berries (like blueberries, strawberries and raspberries)
1

tbsp

of Tutti Frutti Jam
Method
Step 1
Preheat the oven to 220°C/Gas Mark 7 and set aside a skillet pan or round cast iron dish.

Step 2
Beat the eggs with the caster sugar until light and frothy. Whisk in the milk, flour, vanilla, salt, and beat until you have a smooth, thin batter. Leave the batter to reach room temperature.

Step 3
Preheat the skillet pan in the oven and then add the butter to melt it. Quickly pour in the batter and return it to the oven. Bake until puffed and golden brown, for about 18-20 minutes. Do not be tempted to open the oven as this may deflate your pancake.

Step 4
Once slightly cooled, serve it with fresh berries, whipped cream, and Tutti Frutti Jam.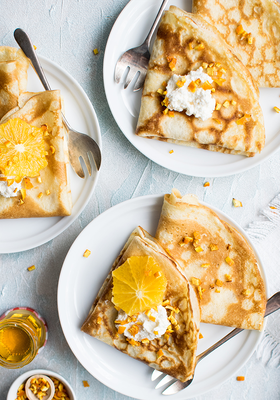 Orange Blossom & Cinnamon Fluffy Pancakes
Ingredients
For the syrup:

1

tsp

of orange blossom water
Method
Step 1
To make the syrup, pour all the ingredients into a pan and simmer gently on a low heat for 5 minutes. Set aside and remove the pods when you're ready to pour it over the pancakes.

Step 2
Sift the flour. Mix all the dry ingredients together. Whisk the egg with the milk and stir it in with the dry ingredients to create a smooth batter.

Step 3
Heat a frying pan with a small knob of butter. Pour in a ladleful of the pancake mix when the pan is hot. Swirl to create a pancake. Cook for couple of minutes until it's caramelised.

Step 4
Flip. Caramelise the other side. Drizzle over the syrup, dividing it equally across your batch. Serve.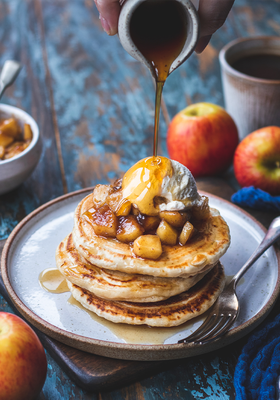 Vegan Jazz Apple Pie Pancakes
Ingredients
For the pancakes:

240ml

of unsweetened soya milk
1

tbsp

of apple cider vinegar
1

tbsp

of vanilla extract
½

tbsp

of vegetable oil, for frying
For the apple pie filling:

4

-5

Jazz apples, peeled, cored, and diced
Corn starch mixture (1/2

tbsp

of cornflour plus

1

/2

tbsp

of water)
Method
Step 1
To make the apple pie filling, add the apples, brown sugar, lemon juice, vegan butter, spices, and water to a large, non-stick pan. Stir together and simmer over medium heat until the apples are softened and start to caramelise (about 10-15 minutes), then mix together the cornflour and water and add the paste to the apples.

Step 2
Stir well until the liquid starts to thicken, adding a little extra water if it gets too thick, then remove from the heat and set aside.

Step 3
To make the batter, mix the soya milk and vinegar together in a bowl and set aside for 10 minutes to curdle into vegan buttermilk. Once curdled, stir in the vanilla extract.

Step 4
In a large mixing bowl combine the flour, sugar, baking powder and salt, and stir together.

Step 5
Slowly pour the wet mixture into the bowl of dry ingredients, whisking until it becomes a smooth batter.
Step 6
Heat a non-stick pan on a medium heat and add a drop of vegetable oil. Add a large spoonful of batter, then a small spoonful of apple pie filling to the centre of the batter. Flatten it with the spoon so it will be easier to cover with the rest of the batter, then add another spoonful of batter on top of the apples, gently spreading it to cover the apples as much as possible. Cook for a couple of minutes on each side until bubbles start forming and the bottom is golden brown.

Step 7
Serve the pancakes topped with more apple pie filling, a scoop of vegan vanilla ice-cream, and a drizzle of maple syrup.

Visit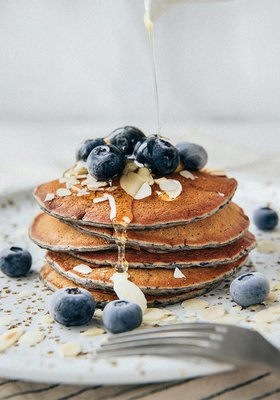 Classic Blueberry Pancakes
Ingredients
3

tbsp

of light brown sugar
400g

of fresh blueberries
Method
Step 1
In a large bowl whisk the flour, baking powder, salt and brown sugar together.

Step 2
In separate bowl whisk the eggs, vanilla and milk together.

Step 3
Add the wet ingredients into the dry and mix until just combined. Lastly, mix in the melted butter and stir until combined – the batter will be slightly lumpy. Set the batter aside while you heat your griddle to medium-low heat.

Step 4
Melt a small pat of butter on the griddle and then scoop out one spoon of pancake batter onto the hot griddle and top evenly with blueberries, as many as you like.

Step 5
Cook until the edges are set and bubbles form on top of the pancake. Flip and cook until browned. Serve warm.

Visit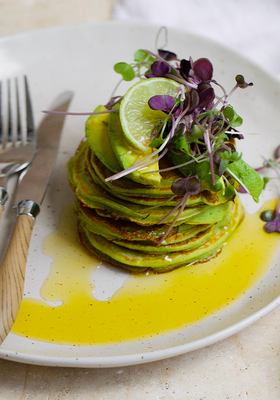 Ingredients
250g

of self-raising flour
Method
Step 1
Place flour in a large mixing bowl. Create a well in the centre and add the whisked eggs. Gently mix, then add the oat milk, Nexba Kombucha and vanilla essence. Mix well.

Step 2
Blitz the spinach leaves, matcha powder and lime juice in a blender until pureed. Set aside.

Step 3
Combine both mixtures. Place a small amount of coconut oil in a non-stick pan and allow to melt over a medium heat. Spoon some of the pancake mixture in the pan and cook on each side for 1-2 minutes. Repeat this process for the remaining pancake batter.

Visit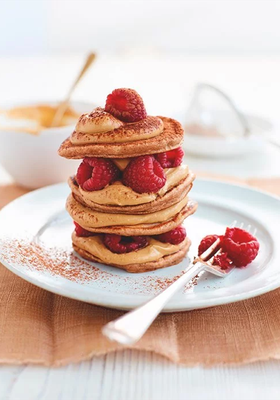 Coffee & Amaretto Mini Pancake Stack
Ingredients
For the filling:

2

tsp

of instant coffee, plus extra to serve
Method
Step 1
In a large jug, gently whisk together all pancake ingredients until smooth. Leave to stand for 10 minutes.

Step 2
Heat a large frying pan over a medium heat and brush with oil. Pour in heaped tablespoons of pancake batter spacing a few centimetres apart. Repeat to fit 3-4 in the pan. Cook for about a minute until bubbles appear on the surface, flip or turn and cook for a further 30 seconds. Repeat with remaining mixture to make about 20 pancakes in total.

Step 3
In a large bowl mix coffee, amaretto and icing sugar. Add the mascarpone and whisk until thick.

Step 4
Spread a heaped teaspoonful of the coffee mixture onto each pancake, and layer to create a small stack, adding a handful of raspberries to two layers in each stack.

Step 5
Dust with a little coffee and serve.

Visit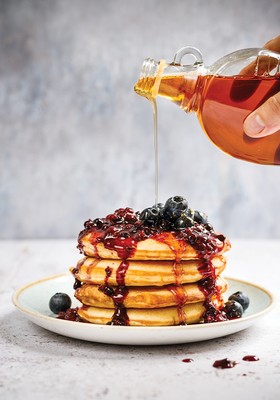 Vegan Fluffy Pancakes With Berry Compote
Ingredients
For the pancakes:

10ml

of apple cider vinegar
180g

of self-raising flour
1

tsp

of bicarbonate of soda
For the compote:

2

punnets of fresh or frozen mixed berries (approximately

400g

)
Method
Step 1
Mix the soya milk and apple cider vinegar together, then leave to stand for 10 minutes. In a separate bowl, combine all the dry ingredients.

Step 2
Add the coconut oil and vanilla paste to the soya milk mixture, then pour this into the bowl of dry ingredients and whisk vigorously to ensure there are no lumps. Leave to rest for 5 minutes.

Step 3
While the pancake batter is resting, place all the compote ingredients into a small saucepan and cook on a low heat for 10 minutes until the berries start to burst and release their juices. If you want a slightly thicker compote, add a little more sugar.

Step 4
Gently heat a small amount of oil in a non-stick pan. Pour in enough batter to make your preferred size of pancake, and fry until the underside is a light golden colour before flipping. Repeat until all the batter is used up and serve the pancakes warm with the compote.

Recipe courtesy of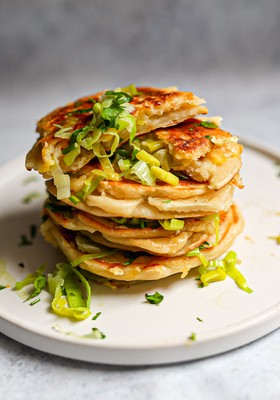 Savoury Welsh Crempog With Cheese & Leeks
Ingredients
1

small leek, finely sliced
Fresh chives or parsley to top
Method
Step 1
Add half the butter to a non-stick pan, place on a medium heat then add the sliced leeks and fry for a few minutes. Set aside when cooked.

Step 2
In a large bowl mix the flour, salt and baking powder together. In a separate bowl add the lemon juice and oat milk together and leave to curdle for around 2 minutes before adding to the large bowl of flour. Whisk until smooth.

Step 3
Once mixed together, check the texture – you want it to be a thick batter but runny enough to fall off the spoon.

Step 4
Pop the same pan back on a medium heat with another knob of butter then spoon in 3-4 ladles of pancake batter. Add in a spoonful of the fried leeks in the middle of each pancake, followed by a sprinkle of grated cheese, then top with another spoonful of pancake batter.

Step 5
Once the pancakes start to bubble, flip and fry on the other side for a further 3-4 minutes.

Step 6
Serve hot with more cheese and leeks on top with a sprinkle of fresh chives or parsley.

Visit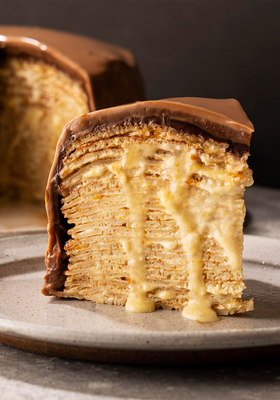 Blood Orange & Vanilla Crepe Cake
Ingredients
600g

of double cream, lightly whipped
½

jar of Rogue Blood Orange & Vanilla Marmalade
For the ganache:

Handful of blackberries, to serve
Method
Step 1
To make the crepes, take a large mixing bowl and create a well with the flour then add the eggs, slowly whisking them together. Add the sugar and salt and stir until combined.

Step 2
Gradually add the milk whilst whisking to combine. Let the batter stand at room temperature for 15 minutes.

Step 3
Place a non-stick frying pan over medium heat, allow it to heat up and brush it with some melted butter. Using a ladle, pour the batter onto the frying pan and make a large circle. Cook until lightly golden, then flip over to the other side and cook the reverse side, repeating with the remaining batter until you have none left.

Step 4
To make a ganache, place the chocolate and cream in a glass bowl over a pan of simmering water and allow it to melt, then stir it until smooth and glossy. Add 3 tablespoons of butter and combine.

Step 5
To assemble the cake, lay down your first crepe and top it up with a thin layer of double cream followed by a thin layer of Blood Orange & Vanilla Marmalade, then press a second crepe on top. Repeat with the rest of the crepes (approx. 20-25), leaving the last crepe on top without any cream or marmalade.

Step 6
Place in the fridge for an hour, allowing the cake to set. Remove cake from the fridge and place onto a wire rack. Pour the ganache over the top and allow to cover the sides of the cake. Allow the ganache to set for at least an hour before serving with extra Blood Orange & Vanilla Marmalade. Add blackberries to serve.

Visit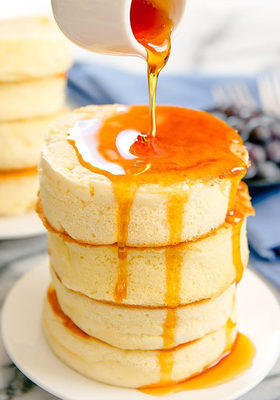 Japanese Atsuyaki Thick & Fluffy Pancakes
Ingredients
For the pancakes:

450g

of Japanese pancake mix
30g

of melted unsalted butter
Method
Step 1
In a large bowl, combine the eggs, milk, yogurt, and melted butter. Mix with a hand mixer until frothy and completely combined.

Step 2
Add the pancake mix to the mixture and stir until combined. Be careful not to over mix or the pancakes may become tough.

Step 3
Using a mould or round metal cookie cutter (about 10cm in diameter), cut out 6 circles of parchment paper. Lightly butter one side of each circle.

Step 4
Preheat a frying pan on medium heat. Place one of the parchment circles in the centre, and then place the mould/cutter on top. Add the pancake mix until the mould is about two thirds full.

Step 5
Place a lid on the frying pan and reduce the heat to medium low heat. Allow the pancake to cook for about 10 minutes, until small bubbles start to form across the entire surface of the pancake. Remove the lid and lift the mould and parchment to check for colour and cook more if needed until golden brown.

Step 6
When the first side is cooked, place a circle of parchment on top of the mould. Then using the lid or a small plate, flip the pancake onto it and place the uncooked side onto the frying pan. Remove the parchment on top from the cooked side. Cook for a further 5 minutes until done. You can insert a knife to check if it's cooked.

Step 7
Remove from the frying pan and repeat the cooking process twice to make a total of 3 pancakes. Top with your desired toppings and enjoy.

Visit
DISCLAIMER: We endeavour to always credit the correct original source of every image we use. If you think a credit may be incorrect, please contact us at info@sheerluxe.com.