13 Food Trends We'll Be Trying This Year

This year we'll be offering up a lot of newness when it comes to food trends. 2018 saw a rise in gut-friendly foods and booze-free beverages, but what does this year have in store? Find out what the BBC Good Food team's food, drink and eating trend predictions are for 2019…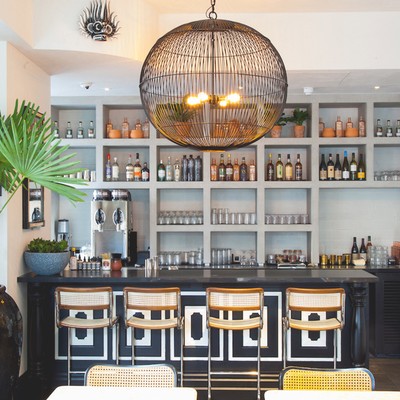 1. Sri Lankan Cuisine
As well as being one of the year's must-visit destinations, UK restaurants such as Hoppers, Victoria Park's Pavilion, mini-chain The Coconut Tree and the success of the M&S Taste Asia range have put Sri Lankan food on the brink of a breakthrough. Think hoppers (bowl-shaped rice flour pancakes), kottu roti (fried veg, eggs, shredded roti and curry, as sold by street stall Kottu Kottu, currently found at Boxpark Croydon) and pol sambol coconut relish.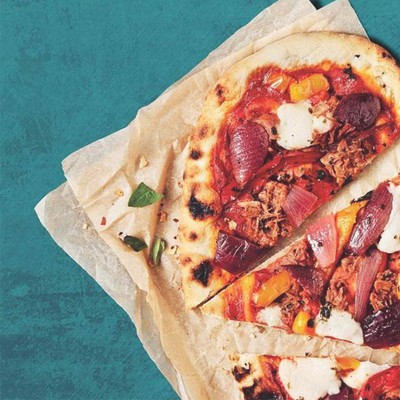 2. Going Meat Free
Britain's attitude to meat is changing dramatically. When Marston's pubs are serving a 'bleeding' burger, and restaurants as varied as Gauthier Soho and the Hackney chippy Sutton & Sons are in various stages of turning vegan, clearly something seismic is happening. According to data seen by M&S (which has launched a new range of vegan ready meals and on-the-go options), 3.5m people now identify as vegan, 20% of under-35s have tried veganism, and 25% of our evening meals are now meat free. This growth in plant-based eating, says Good Food wine guru Victoria Moore, is also causing major retailers to increase the number of vegan wines they stock. "It's all down to the fining agent," explains Moore. "Some are derived from fish or dairy products."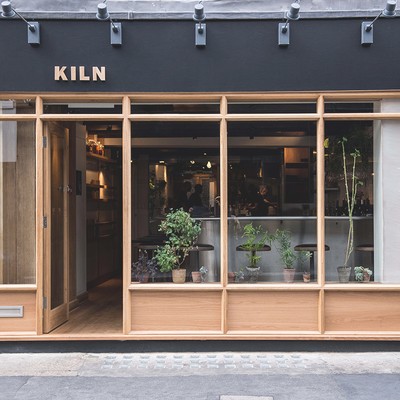 3. Burmese Cuisine
Restaurant analysts are tipping Burmese food for 2019 – check out east London's Lahpet, 'Best restaurant in the UK 2018' winner Kiln in Soho, and the Rangoon Sisters supper club for inspiration or try out Good Food's recipe for toho jaw at home.
4. Kefir
Sales of Lakeland's kefir kit are flying off shelves, along with M&S's kombucha. "As customers come to understand the positive in influence of bacteria on gut health, the global fermented drinks market is in huge growth," reports M&S food trends insight manager Helen Arpino. Want to get next-level? Try the coffee bean kombucha at Dalton's Little Duck Picklery.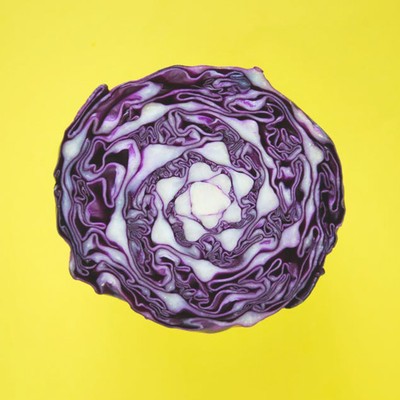 5. Ugly Fruit And Veg
Ocado buyer India Moore tells us: "We're seeing exciting products made using misshapen fruit and veg that would otherwise go to waste, such as crisps and hummus. Eco-friendly searches on Ocado leapt 93% last year, and we can see this 'rescued food' trend gaining momentum in 2019." Good Food also rates the bars pushing 'green' drinks, including cocktail expert Ryan Chetiyawardana's 'explorations in sustainability' at Cub and Dandelyan and barman Jack Wakelin's use of 'tasty garbage' at Sheffield's Public, where cordials are made from used citrus.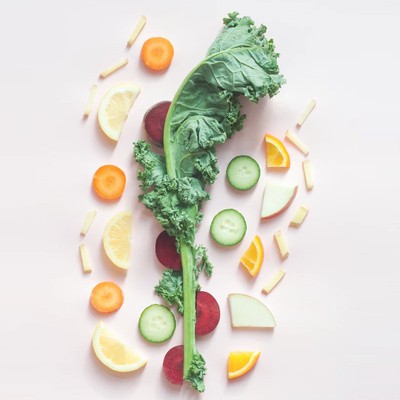 6. Hidden Vegetables
Gato & Co puddings (which use vegetables to reduce refined sugar content) and Dr Oetker's new Yes, It's Pizza vegetable-dough bases are indicative of how many people are keen to cut down on carbs and increase their intake of vegetables – but without forgoing life's indulgences. You can expect to see more hidden vegetable products in 2019. If you're looking to sneak more vegetables into your child's diet, check out these best hidden veg recipes for kids.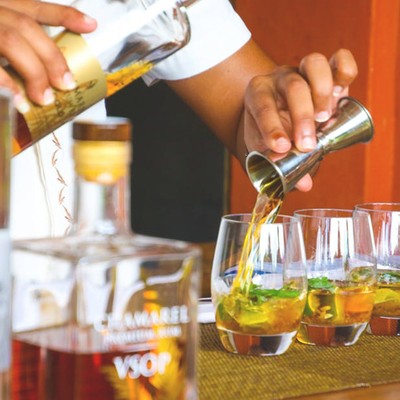 7. Rum
Rum is coming up fast. Millennials are particularly partial to barrel-aged, small-batch craft rums, fine rums from traditional Caribbean makers and now, British rums from the likes of Essex's English Spirit. "Whether you like it strong or sweet, prefer the harshness of white spirit, or dark rum sipped neat with ice, or a golden rum and coke, it's one of the most accessible spirits," says Nicholas Robinson, food and drink editor at bar magazine Morning Advertiser.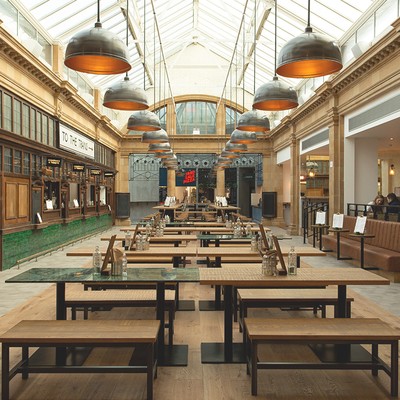 8. Food Halls
Given that it kick-started the craze for communal dining halls serviced by multiple kitchens, Altrincham Market House – which also runs the Mackie Mayor in Manchester – will open a third food hall in Macclesfield this year. In London, Market Halls is set to open Britain's biggest on Oxford Street, in the former BHS building, while father sites are being developed in Stockport, Sheffield, on the Wirral and beyond. Market Hall Victoria and Market Hall Fulham are already open – check out SL's other London favourites here.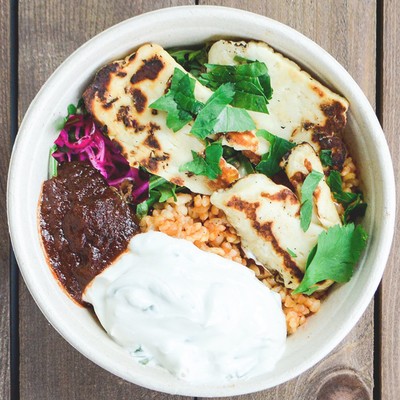 9. Goat
Last year's 'Goatober' campaign – aimed at stopping the waste slaughter of male billies in the goat dairy industry – went global. The solution? Get more goat meat on menus. Try it at Mayfair's Gymkhana, Neil Rankin's Soho outpost of Temper, Gourmet Goat at Borough Market or Manchester's Creameries, and expect to see more of this versatile meat popping up on menus throughout the year.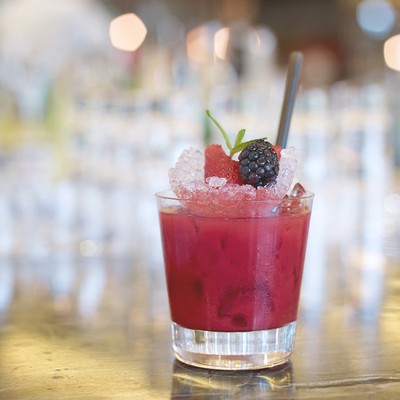 10. Low Or No Alcohol
From sub-0.5% ABV craft beers (check out Big Drop Brewing Co) to serious mocktails (try the 'Dry Monsoon Martini' from Dishoom), younger Brits are dialling-down their alcohol intake – and not just for Dry Jan. No- or low-alcohol is set to grow in sophistication. Look to Redemption and Zetter Townhouse for further proof that low-ABV can be just as much fun as its boozy counterparts.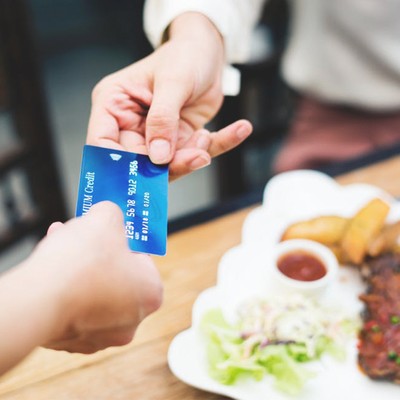 11. Going Cashless
Bars, coffee shops, casual restaurants and even food stalls are increasingly (and controversially) going card only. In Manchester, Takk and Öl are cash-free, as are Bristol's The Athenian, Aberfeldy's Habitat Café and Tossed salad bars and Killer Tomato in London. Researchers predict this could undergo a huge surge in 2019 – just look at Dishoom, which in December last year tweeting its 27m followers: Hey Twitter. Can Dishoom stop taking cash payments? Hardly anyone seems to use it these days. Any views welcome...." Watch this space.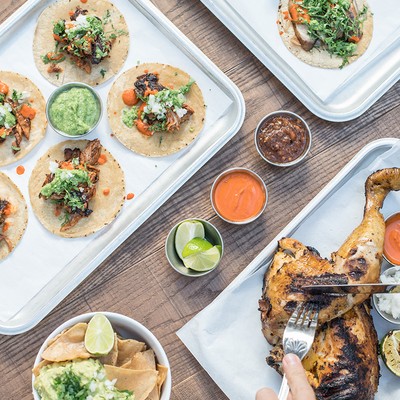 12. Eating Where You Shop
We're increasingly eating and shopping in the same place, from butcher-bistro hybrids,
such as Broadway Market's Hill & Szrok, Champagne + Fromage across the capital and Tom Kerridge's Butcher's Tap in Marlow, to spaces that blend deli-shopping with bars and dining, like Bowland Food Hall in Clitheroe and Eataly, opening in London in 2020.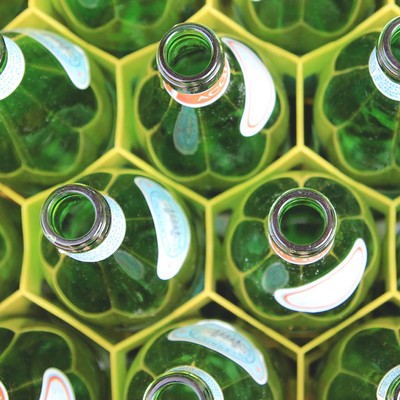 13. Recyclable Or Low-Impact Packaging
Waitrose & Partners is stocking two new organic Chateau Maris wines in recyclable cans, while Carlsberg is gluing its cans together to create an easily snap-able bond, which, it says, will remove 1,200 tonnes of plastic waste annually. Walkers crisps have joined with Terracycle to start a recycling scheme for all crisp packets while they work on making new types of packaging (crisp packets are not collected by any recycling scheme at present). It's a good start: here's hoping that of all this year's trends, sustainability is the one that creates the biggest impact of all.
Visit BBCGoodFood.com
DISCLAIMER: We endeavour to always credit the correct original source of every image we use. If you think a credit may be incorrect, please contact us at info@sheerluxe.com.