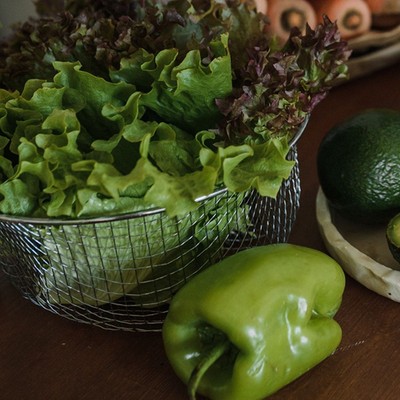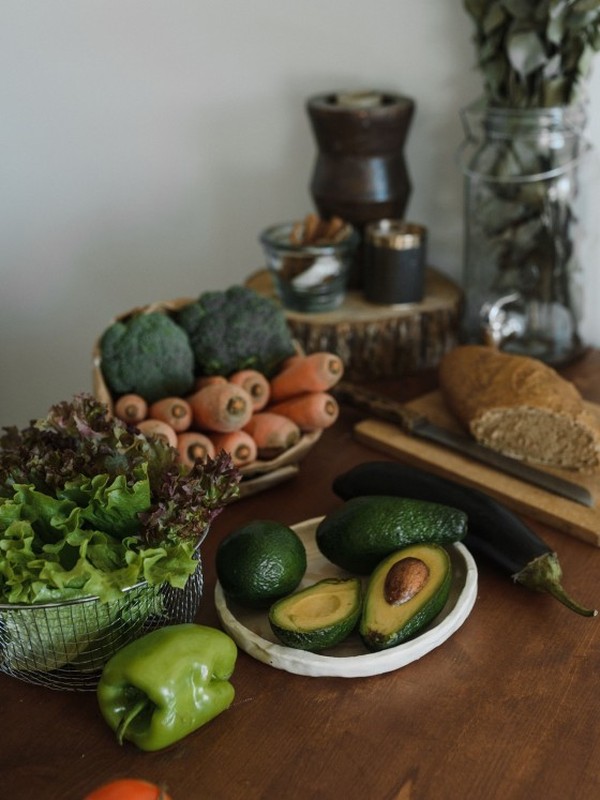 Everything A Nutritionist Eats On Repeat

New Yorker Bari Stricoff moved to London several years ago to complete a master's in eating disorders. Today, she's one of the capital's leading nutritionists, championing the message that eating well doesn't have to be complicated. An avid recipe developer, Bari is also the co-author of 'Forking Wellness', a no-nonsense guide to nutrition. From weekend rituals to the recipes she returns to time and again, here's everything she's been eating recently…

By Tor West
All products on this page have been selected by our editorial team, however we may make commission on some products.
I can't start the day without coffee. Research shows we should ideally delay our caffeine intake for around 30-90 minutes after waking up, as our cortisol levels naturally spike within this time frame. If you overdo caffeine too soon, it can wreak havoc with your energy levels for the rest of the day. I believe coffee can be part of a healthy diet – it's all about quality and moderation. My go-to is Exhale coffee, an organic blend that's sourced and roasted to retain the highest levels of antioxidants. It's also free from toxins, mould and pesticides, and one cup contains the same number of antioxidants found in 1.8kg of blueberries. I enjoy my coffee with Nutty Bruce almond and coconut milk and a few drops of Kaapa's adaptogenic tinctures. 
Electrolytes keep me hydrated. After my morning coffee, I stick to water and herbal tea. If it's warm, I'll often add an electrolyte sachet – I rate IQMix as it contains lion's mane, which is great for focus. I also enjoy a Dash sparkling water. 
I've always been a savoury breakfast person. Smashed avocado on toast with eggs is my go-to. A savoury breakfast is more satisfying and will keep your blood sugar levels stable throughout the day. I often base my breakfast around leftovers from the night before. On the weekend, I love taking the time to make a healthy version of a full English – buttery mushrooms, roasted cherry tomatoes, sautéed spinach, avocado, scrambled eggs and fresh sourdough. I rotate between the Gail's seeded sourdough and a white loaf from our local bakery, Bakehouse, in Putney. Where possible, I cook all my vegetables in ghee – it's not only rich in vitamin A and omega-3 fats but is also free from casein and lactose, meaning it's easily tolerated by those with allergies to milk and other dairy. It's been used for centuries in Ayurvedic practices.
Salads are versatile. My go-to WFH lunch is usually a simple salad I make using whatever vegetables I have in the fridge and Fish4Ever white tuna in organic olive oil. Again, lunch is typically high in protein and fibre, always with a good source of healthy fats. I also like Fiid's microwave packs – they're 100% plant-based, free from gluten and dairy, and contain three of your five-a-day – and Moulins Mahjoub shakshuka sauce, which I bake with a couple of eggs. Lately, I've been adding hemp hearts to everything – they're so easy to sprinkle on salads and avocado toast for a boost of protein and omega-3 fats. You'll always find a jar of Kim Kong kimchi in my fridge – you can find it on Ocado. 
Drinking BONE BROTH GIVES THE BODY A BOOST of what it might be lacking when immunity is low.
Atis does the best salads. The Salad Project is also great. On a Saturday, I enjoy heading to the Duke of York Square market. I like to pick up a sundried tomato and burrata pizza-style sandwich from one of the stalls. The London food scene is better than ever – I recently picked up a cinnamon bun from Buns from Home, which was incredible, as was the pistachio latte from Blank Street Coffee. I also had a fantastic dinner at Los Mochis in Notting Hill the other day, and love the sushi from Sushi on Jones in King's Cross. Not forgetting Arome for a pastry, either.
An apple and cheese is my favourite snack. I'm not a huge snacker, but when I do fancy something, you can't beat a Pink Lady apple and cheese. If I want something sweet, it's always Hu Kitchen's dark chocolate-covered almonds or Lesser Evil's coconut oil popcorn. I used to be a chocoholic, but now I prefer a salty or crunchy snack. Savour Street's grain-free pretzels are also delicious. 
When it comes to dinner, I'm a creature of habit. I tend to cook the same dinners for three to four weeks before getting tired of them and switching them up. Recently, these have been Thai green turkey meatballs – I recommend using a high-quality, full-fat coconut milk – served with rice or rice noodles; mushroom miso ramen adapted from Half Baked Harvest's recipe, to which I add Itsu's frozen prawn dumplings; and a chicken sausage and fresh mozzarella salad with Seggiano pesto, which is the best high-street pesto. As we approach the summer, I can't wait to cook more with cherry tomatoes and asparagus. It doesn't get better than oven-roasted asparagus with olive oil, salt and pepper, topped with freshly grated parmesan. 
Diversity in the diet is important for gut health. When you eat the same foods, you're repeatedly eating the same nutrients, but your gut bugs thrive on diversity. Even though I'm guilty of resorting to the same meals each week, I try to add in different plant foods when I can. I aim to eat at least 30 different plant foods a week. As I cook from scratch at least five times a week, this is surprisingly easy to achieve. I love to cook with fresh herbs and spices, which makes it more achievable. 
Lately, I've been adding HEMP HEARTS to everything for a boost of PROTEIN and OMEGA-3 FATS.
Burrata is a real crowd-pleaser. My go-to dish to impress friends is slow-roasted tomatoes with burrata and hot honey. It's simple but so effective – serve with a toasted bread and a green salad to make it into a meal. If I have friends coming over, I'll make a batch of chocolate chip cookies – the American Toll House recipe is a classic. 
The nutrients in bone broth are proven to boost health. The slow-simmering cooking process releases vital minerals from the bones that our body can easily absorb, leading to maximum benefits. When I was younger, my mum would give me chicken soup when I was poorly (the Jewish penicillin), which I've now upgraded to bone broth. My favourite is the Take Stock chicken broth – I add dried dill, freshly cracked black pepper and turmeric. Drinking bone broth gives the body a boost of what it might be lacking when immunity is low. 
A stir fry is a great way to pack in lots of vegetables. If I feel in need of a nutrient boost, I'll make a vegetable stir fry with a salmon fillet, adding lots of spice if I'm feeling congested. I often use a pouch of microwave brown rice for a dose of healthy carbs and sometimes mix through a couple of eggs for added protein. 
Don't be afraid to add salt to your food. Adding salt to home-cooked meals makes the world of difference in terms of taste and flavour development. In past years, salt has had a bad reputation, but recent research has emerged suggesting that salt added to your food when cooking is fine – it's the added sodium found in ultra-processed food that's unhealthy. Adding salt to a homemade chicken curry is very different from adding salt to a frozen ready meal. It's all about moderation. You'll always find Halen Mon Anglesey sea salt in my kitchen – it's hand-harvested and organic, made with just sea water and nothing else. 
Follow @BariTheDietitian
DISCLAIMER: Features published by SheerLuxe are not intended to treat, diagnose, cure or prevent any disease. Always seek the advice of your GP or another qualified healthcare provider for any questions you have regarding a medical condition, and before undertaking any diet, exercise or other health-related programme.
DISCLAIMER: We endeavour to always credit the correct original source of every image we use. If you think a credit may be incorrect, please contact us at info@sheerluxe.com.