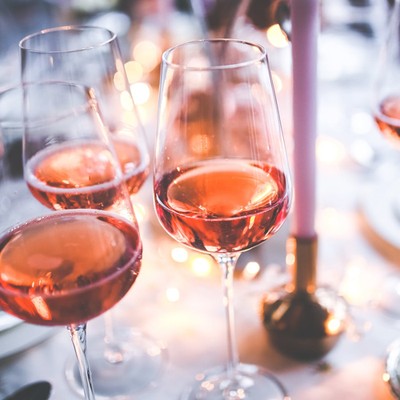 Everything You Need To Know About Orange Wine

Orange wine has spent 2018 creeping onto wine lists across the capital, accruing new fans in those brave enough to swap it with a chilled glass of rosé. But what exactly is it, and how should you be drinking it? We enlisted three of London's best sommeliers to give us the low down on this top tipple…

Dating back more the 5,000 years – it's the most ancient known type of wine – relatively little-known orange wine has undergone something of a resurgence over the last few years. Traditionally produced in countries such as Georgia and Slovenia, most modern orange winemakers can be found along the north-eastern coast of Italy. Made orange by using the skins of white grapes, the wine has nothing to do with oranges – its name is all down to the colour, and its low-intervention techniques allow for a very natural and bold-flavoured wine. Keen to give it a try? Head to one of these three London wine-focused restaurants – or pick up one of their recommended bottles and test-drive it for yourself.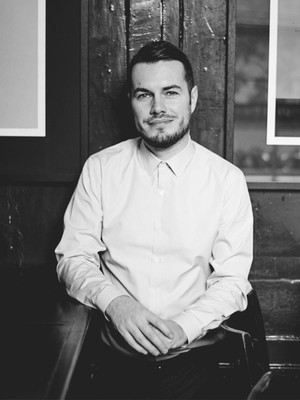 Why has orange wine suddenly boomed in popularity?
I think the increased popularity is primarily down to a new generation of drinkers that are interested in authentic, individual wines that are made in an artisanal way. Orange wines definitely fit this description and offer flavours and aromas that are new and exciting to many drinkers, so they have managed to capture the imagination of this younger, more engaged crowd.
What does it taste like?
Depending on the grape varieties used and the place the wines are made, there are a range of flavours in orange wines. My favourite examples tend to be more savoury tasting than white wines and often have flavours of orange peel, preserved lemons, tea leaves, exotic spices and dried herbs. Essentially, they are white wines made as if they were reds, so they usually have plenty of tannin and can be quite full-bodied.
How should it be served? 
The colder you serve orange wines, the more pronounced the tannins will seem, so I would avoid chilling them too much and treat them like a good-quality rosé or light-bodied red. They should be served relatively cool (13/14C) and always in a decent-sized, tulip-shaped wine glass so that you can give them a swirl and benefit from all those wonderful aromas.
What would you pair it with?
One of my favourite matches for orange wines is pork belly. The fat from the pork combines very well with the tannins, and the robust flavours in the wine can stand up to the richness of an accompanying sauce. I also love to pair orange wines with charcuterie and strong cheeses.
Which dish on Noble Rot's menu would you pair it alongside? 
At Noble Rot we often serve a roasted pumpkin and burrata dish, which is a fabulous match with orange wine, and whenever we have pork chops on the menu we make sure there is something orange on the wine list to pair them with.
Do you think it will stand the test of time on wine lists around London?
Absolutely. It's worth remembering that orange wine is probably the most traditional style of wine that exists – people have been making wine this way in places such as Georgia for literally thousands of years, so it won't be disappearing anytime soon. The wines have a unique set of flavours and characteristics that offer something genuinely different to other wine styles, so as more people become familiar with them, I'm sure they will continue to increase in popularity.
Any recommendations?
My favourite orange wines come from northern Italy, and particularly the Friuli region, where Josko Gravner, Dario Princic and Radikon make some of the most complex examples. In Emilia-Romagna, a winery called La Stoppa make the delicious Ageno and their neighbour Denavolo make a great value orange wine called Dinavolino.
51 Lamb's Conduit Street, Bloomsbury, WC1N 3NB
Visit NobleRot.co.uk
Michael Sager, Sager + Wilde and Fare Bar & Canteen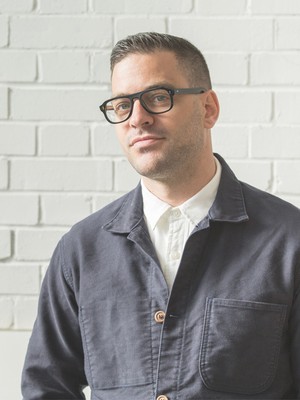 Why are we suddenly seeing orange wine on menus?
Orange wine represents going back to the very roots, in line with what's happening in wine in general. We have witnessed a move away from high-octane, oak-heavy wine. Furthermore, it is in line with the increased need of people for all things arcane and untouched. 
What does orange wine taste like?
Orange wine can be floral and enticing like Malvasia and Zibibbo, or it can be textured like a tannic red wine.
What does it pair well with?
I would suggest pairing it with any poultry dishes. Middle Eastern cuisine works killer too.
 What dish at Fare Bar & Canteen would you serve it with?
At Fare, I would suggest pairing it with the grilled plaice with curry butter or the red lentil dhal.
Do you think it will continue to crop up on menus next year?
Absolutely, for as long as we fight for its presence. I don't believe in fad drinking anymore, the consumer nowadays is educated. 
Which are your favourites?
I love the Ageno from La Stoppa. It's in my top two alongside the Zibibbo from Gabrio Bini.
250 Paradise Row, Bethnal Green, E2 9LE, 193 Hackney Road, Shoreditch, E2 8JL and 11 Old Street, Shoreditch, EC1V 9HL
Visit SagerAndWilde.com and FareBarAndCanteen.com
Sandia Chang, Bubbledogs and Kitchen Table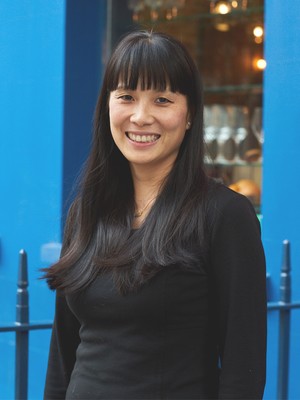 Orange wine is essentially an ancient drink. Why is it suddenly so popular?
We are in a time where most drinkers are now super savvy and are seeking out different and new styles of wines to explore.
What does it taste like?
It differs from producer to producer of course, but generally, it tastes like white wine, but with a bit more tannin on the palate and a deeper complexity.
At what temperature should it be served?
You want to take it a little warmer than white wine. It is usually much more aromatic, and the coldness will mask a lot of the aromas.
What would you pair it with?
Because of its complexity and tannins, it pairs well with heartier dishes. It can be a great wine alternative to red wine if you're having meat.
Which dish from your menu would you pair it alongside?
At Kitchen Table we're currently doing an orange wine paired with salt baked swede, swede consomé, black olive purée and hazelnut oil.
Do you think it will stand the test of time on wine lists around London?
Orange wine is actually the original way people were making white wine. Back then, wine makers just crushed grapes and let it ferment with the skins and hoped for the best. It has stood the test of time and I think it will continue to be on wine lists around London. I also think it's slowly making its way onto regular wine lists without having to be under its own separate 'orange wines' category, which is great.
Any recommendations?
Foradori Fontanasanta Nosiola from Italy or Weingut Sepp & Maria Muster Erde from Austria.
70 Charlotte Street, Bloomsbury, W1T 4QG
Visit Bubbledogs.co.uk and KitchenTableLondon.com
DISCLAIMER: We endeavour to always credit the correct original source of every image we use. If you think a credit may be incorrect, please contact us at info@sheerluxe.com.