My Life in Food: Margot Henderson

As one half of London's coolest caterers (Arnold & Henderson, who've catered parties for Kate Moss, no less) and one half of the capital's most influential food couple (her husband is St John's Fergus Henderson), Margot Henderson is a stalwart on the British dining scene. Here the Rochelle Canteen founder shares her favourite haunts, must-cook dishes and food memories…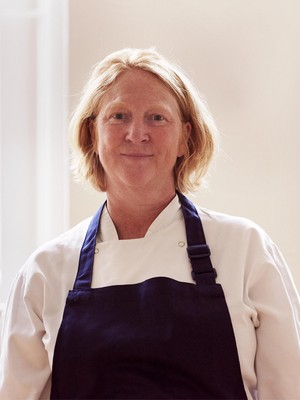 What restaurant from your childhood will always stay with you?
Plimmer Steps in Wellington, New Zealand. I would sprint down Lambton Quay to meet my mother for lunch. I had my first artichoke vinaigrette there and drank beautiful soups.
What was the first dish you learned to cook?
Snails, garlic and bread crumbs. I was about eight. We were studying French and had to bring snails in from the garden. I loved it… well, who doesn't love fried garlic? It then became my thing and I would cook them for my mother's dinner parties and was given snails for my birthday.
Which restaurant do you revisit most often?
Well my own, of course, and my husband's, St John. Then, The Canton Arms – our local in South Lambeth, Xu and Royal China. If I had lot more cash, I'd be at Ikeda every day.
Do you have a favourite chef?
Of course, Fergus Henderson. I'm his number one fan! But then also Raquel Carena at Barratin because of her effortless beautiful cooking. She cooks a brain like a dream. 
 
What's been your favourite recent restaurant opening?
Xu, I love its luxurious deliciousness in every way. The food is delicious, every mouthful is like eating a gem. It's a treat to be there… although I always drink too much sake.
Which restaurant should everyone visit in their lifetime?
St John!
What's your most memorable meal?
There are so many: from eating live fish in Chicago with Charlie Trotter to visiting Le Baratin, my favourite restaurant where I cried at Raquel's menu. She is an amazing chef. A good meal is when it all comes together: family, friends, love, food, wine and a great atmosphere.
A few years ago, we had a family holiday to Paris, and we all took my mother to Le Grand Véfour. I went there on my honeymoon and it was wonderful, although sadly not truffle season. We sat in Marie Antoinette's seat and the food was incredible. The pain of the bill stayed with us for a week, but the joy of the food and wine remained. Crazy glamour.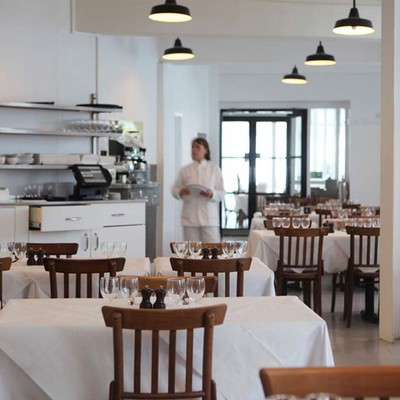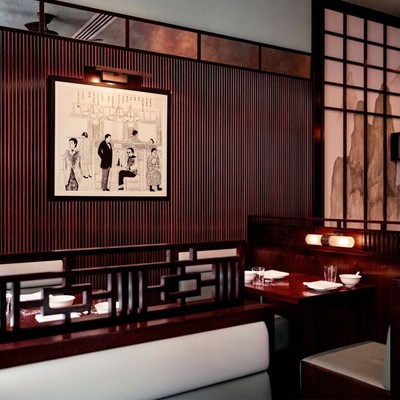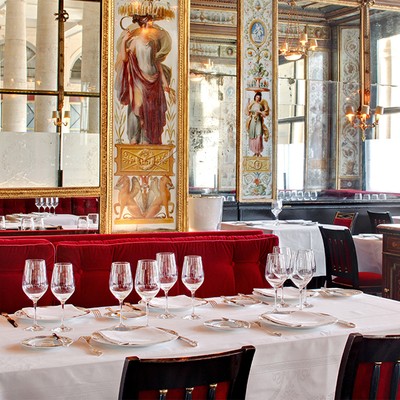 Where's your favourite pub?
The French House in Soho, a brilliant pub! Then my lovely local The Canton Arms.
And what about your favourite London bar?
At Rochelle Canteen, you're known for your staff breakfasts. What's the best way to start the day?
With a coffee, scrambled eggs and a black velvet (half champagne, half Guinness) on the side.
What's your go-to dish on a Sunday night?
A good cheese toastie.
What's your top recommendation for a date location?
The French House and if I can say my own restaurant, Rochelle Canteen at the ICA.
What do you like to eat – if anything – after a long, late shift?
Chinese food.
Who does most of the cooking at home – you or Fergus?
I'd say it's pretty evenly shared between the two of us. I like to cook Asian, whereas Fergus cooked a poached chicken and then mince and tatties over the weekend. I am wondering when my adult children are going to do their bit!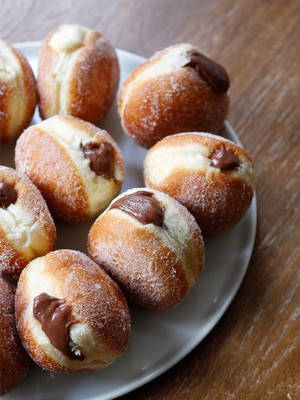 Do you have a favourite cookbook?
Roast Chicken And Other Stories by Simon Hopkinson.
Where do you like to buy ingredients?
Asian Super Market on Hackney Road, Longdan for Asian, the Farmers Market in Oval for all you need for the week, Camisa on Old Compton Street for Italian and the Japan Centre for Japanese.
Who's your favourite dining companion?
Fergus. My kids also have the restaurant bug, so love it too.
What's your signature dish if you have people coming for dinner?
Roast chicken.
If you could invite anyone, who would it be?
Elizabeth I. She has always been my hero – strong, powerful, beautiful and most importantly a ginger.
What's the secret to a good dinner party?
Good food, good wine and relaxed... so maybe a Negroni to start!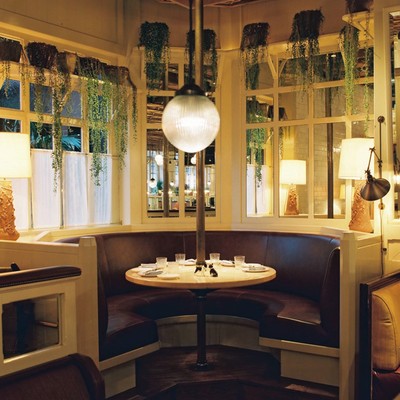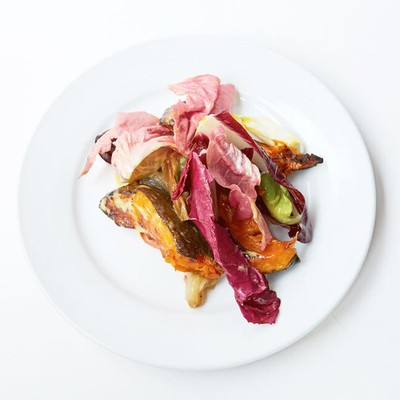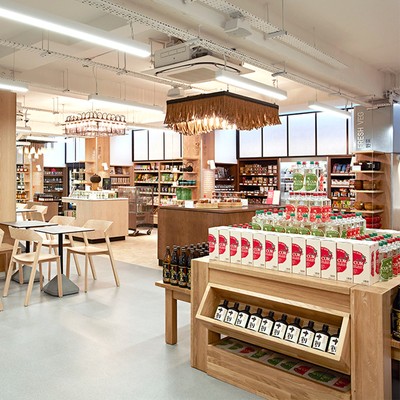 What's the best party Rochelle Canteen's ever catered for? What did you serve?
At Jasper Conran's Italian wedding we served a one-dish white truffle pasta. The smell of 250 people all having truffle shaved for them was a giddy moment.
What's your favourite takeaway or food on-the-go?
Indian from Hotstuff in Stockwell.
Who's inspired you most when it comes to cooking?
Elizabeth David and Fergus.
The one dish you always order if you see it on the menu?
Spaghetti vongole.
What's your drink of choice?
A good gin and tonic.
Quickest midweek meal?
Pasta with tomato sauce.
What's your death row dinner?
Sushi, uni (sea urchin), fatty tuna and eel.
What's your idea of a perfect Sunday lunch?
Friends, family, good wine, roast pork belly, apple sauce, roast potatoes and cabbage.
And the most decadent meal you've ever had?
A Japanese meal in Chicago, where they were trained in ikizukuri, where the chefs prepare the sashimi with live fish. It was shocking, wild and delicious. A once in a life time moment and not for the faint hearted.
What's your food hell?
Food without love.
 
Find Rochelle Canteen at 16 Playground Gardens, Shoreditch, E2 7FA and The Mall, St James's, SW1Y 5AH
Visit ArnoldAndHenderson
DISCLAIMER: We endeavour to always credit the correct original source of every image we use. If you think a credit may be incorrect, please contact us at info@sheerluxe.com.