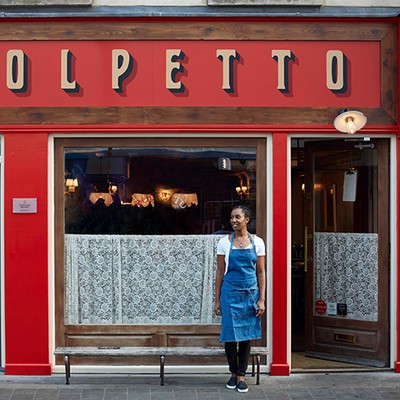 My Life In Food: Polpetto Head Chef, Anthea Stephenson

Last month, cult Berwick Street restaurant Polpetto relaunched with a fresh look and a tempting menu courtesy of new Head Chef Anthea Stephenson. To celebrate, we sat down with the former The River Café chef to discover all her foodie favourites, from her go-to local takeaway to the most decadent meal she's ever had…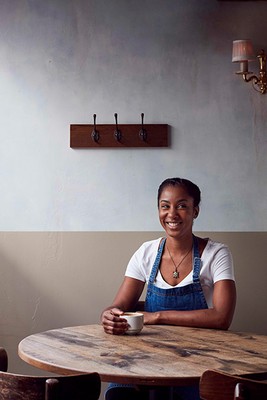 What restaurant from your childhood will always stay with you?
We didn't eat out much when I was small, but I'll always remember taking a family day trip to France and visiting a restaurant where both my brother and dad ordered mussels. I'll never forget that garlic smell and the glistening black shells, the sound of they made against each other when they were empty, and the pace they were devoured! I was too scared to try them because they looked so alien. I got over that in time and now love classic moules mariniére.
What was the first dish you learned to cook?
Scrambled eggs when I was three.
Which restaurant do you revisit most often?
Bright in Hackney.
Do you have a favourite chef?
I find so many chefs inspiring in different ways. I'll always have Sian Wyn Owen and Joseph Trivelli, my old Head Chefs at the River Café at the top of the list, though. Completely different styles, but such incredible energy with food.
What's been your favourite restaurant opening of 2018?
WEST Wine Kitchen in Peckham.
What restaurant should everyone visit in their lifetime?
Osteria Alle Testiere, Venice. A great inspiration for Polpetto!
Most memorable meal?
It wasn't a meal, but it would have been when I first visited Jamaica and went to the village my mother grew up in. There was a sort of outdoor kitchen-cum-BBQ in a wooden shack someone was roasting Jamaican yellow yam in. I'd had yellow yam before, but never roasted, or fresh from the ground. The combination of being in my mother's home village, eating this yam which was the best I've ever had before, or since, and the purity of the whole experience was unforgettable. I had a banana fresh from the tree shortly after which also blew my mind.
Favourite London pub?
The Great North Wood in West Norwood.
Favourite London bar?
Soif and Cellar SW4 in Clapham, Terroirs in Covent Garden, Antidote in Soho, Brawn in Bethnal Green... There's definitely a theme here.
What's your go-to dish on a Sunday night?
It has to be something roasted. Probably salt marsh lamb leg, or some beef roasted medium rare, rubbed in garlic and rosemary and all the pepper, with roasted vegetables, potatoes and gravy… Definitely.
What's your top recommendation for a date location?
Polpetto, for sure. It's in Soho, so a good central location, the interiors are gorgeous without being over the top and you can come in for dinner or drinks with cicchetti or a few small plates – no pressure.
What do you like to eat – if anything – after a long, late shift?
Cheesy, buttery pasta.
Favourite cookbook?
Right now I love Supra: A Feast of Georgian Cooking by Tiko Tuskadze.
Where do you like to buy ingredients?
Farms, farmers' markets, shops owned by people who specialise in only a few things and are passionate about them all. It's been a great joy finding suppliers for my new menus at Polpetto – we use Farmison & Co for meat and game, Elias for fish and seafood and Vallebona for Italian cheeses.
Who's your favourite dining companion?
I eat out most regularly with one of my friends from culinary school – we have quite different tastes, but strong opinions. With her, it's always fun discussing what we're eating while setting the world to rights.
What's your signature dish if you have people coming for dinner?
Depends who I'm cooking for. My parents are obsessed with my one-pot jambalaya for example, so I always cook this for them, but then I recently spent three days making broth for Japanese ramen (I also made the noodles) for all my favourite friends. I don't have a signature dish in any regard, it's all about my mood, and the role I'd like the food to have. I really enjoy highlighting seasonality and provenance, something I can do a lot of now with my new role.
Who would you invite (if you could invite anyone?)
James Lovelock, the environmentalist/scientist/futurist. One of my heroes!
What's the secret to a good dinner party?
Great people, great wine, and food which as the host you only fuss about before serving, not during, or after.
Any guilty pleasures when it comes to takeaways or food on-the-go?
I love the Thai red curry from my local, The Green Curry in Wandsworth. Cannot get enough. I actually did a day in their kitchen after my first takeout from there because I loved it so much. I wanted to see how they made it all and worked with salt, sugar and acid to achieve different final flavours. They're the cutest kitchen team.
Who's inspired you most when it comes to cooking?
Joseph, my old head chef at the River Café.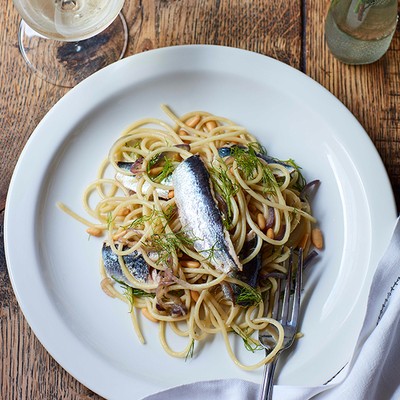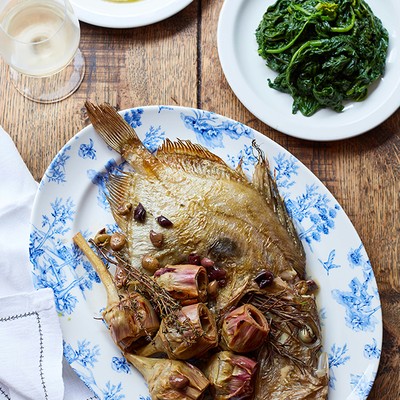 Favourite dish you always order?
I had a fairly strong obsession with squab pigeon for quite a long time. It's not always the easiest to find on menus, so when I saw it I'd jump on it!
What's your drink of choice?
Season and mood dependent... But right now, I can't get enough of calcareous wines by the Italian winemaker Danilo Marcucci. Heaven.
Quickest midweek meal?
Spaghetti carbonara.
What's your death row dinner?
My mother's rice and peas, ackee and saltfish, BBQ chicken (her marinade is off the scale), dumplings and that Jamaican yellow yam.
Perfect Sunday lunch?
Anything with my friends or family. They're all so passionate about different things, I always learn and always laugh.
Most decadent meal you've ever had?
Eating chocolate fondue in the bath, with a bottle of blancs de blancs to celebrate a promotion.
What's your food hell?
Encountering a chef who just doesn't care. I can tell when I see the food on my plate.
 
Polpetto, 11 Berwick Street, Soho, W1F 0PL
Visit Polpo.co.uk
DISCLAIMER: We endeavour to always credit the correct original source of every image we use. If you think a credit may be incorrect, please contact us at info@sheerluxe.com.