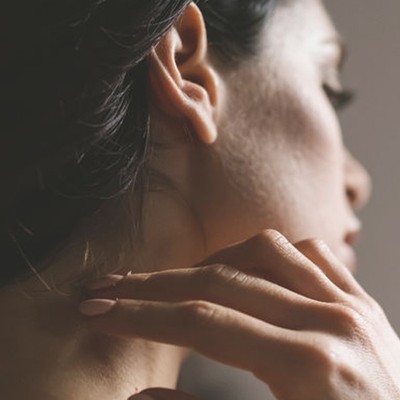 Beauty 101: What You Need To Know About Skin Tags

Skin tags may be common, but that doesn't make them any less irritating. We caught up with Harley Street Skin co-founder and dermatologist, Lesley Reynolds, to find out what causes them, how they can be removed safely and how to stop them developing further…

They're Actually Harmless 
Skin tags are completely harmless and aren't categorised as a medical emergency. Caused by an overgrowth of the upper layer of the skin, which forms a lump and dab, this then grows outwards, creating a stalk that resembles a mushroom shape. While it's true genetics play a part, skin tags can happen to anyone at any time, and are very common.
Skin Tags Can Appear Anywhere
Skin tags mainly appear in body creases like the armpit and groin – but they can occur anywhere. Don't be surprised if you find some around the eyes, on the neck and chest, and even on your thighs.
DIY Remedies Aren't Recommended 
Some pharmacies offer over the counter freezing solutions, but this isn't as safe as seeing a professional, and can end up causing damage and scarring the skin. There's also zero evidence of apple cider vinegar being a worthy remedy, and its acidity could actually cause sensitive skin types to flare up. Where possible, always seek out a dermatologist or aesthetic doctor.
There's No Need To Panic
The skin tags we notice in adult life are often formed during childhood, and only spotted when they get bigger. If a skin tag is removed, it's highly unlikely it would grow back in the same place. One they're gone, they're usually gone for good – especially if it's on an area like the eyelids or thighs. However, it's worth saying high friction areas can sometimes see a cluster of new tags pop up post-removal. To prevent this, keep it as undisturbed as possible.
 
For more advice and information on the treatment of skin tags, head to HarleyStreetSkinClinic.com
DISCLAIMER: We endeavour to always credit the correct original source of every image we use. If you think a credit may be incorrect, please contact us at info@sheerluxe.com.