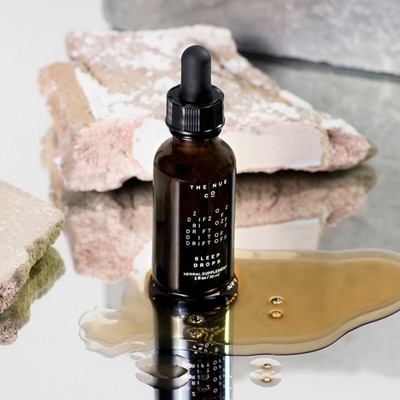 The Supplement Range Industry Insiders Swear By

Maintaining our health has never been more important, but not all supplements are created equal. Offering forward-thinking, science-backed supplements that tick all the boxes, The Nue Co. is the name to know. Plus, unlike other brands, they offer bespoke plans that pair you with the right products, with one time purchase and monthly subscription options delivered directly to your door. Whether you're looking to sort out a troublesome tummy or are on a perennial quest for clearer skin, these are the formulas to have on your radar…

CREATED IN PARTNERSHIP WITH THE NUE CO.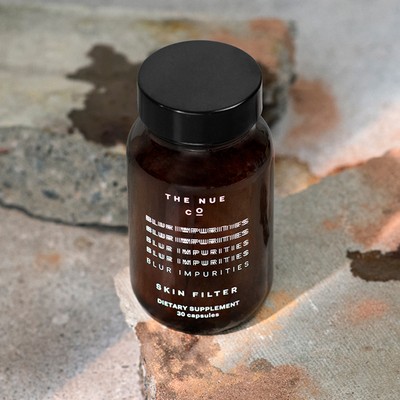 FOR SMOOTHER SKIN: Skin Filter, £40
One of The Nue Co.'s bestselling products, this five-star supplement will significantly improve sun damage, pigmentation, breakouts and blur impurities in just two months. An industry-first blend of vitamin C, zinc, melon and champagne grape seed, as well as vitamin A in the form of beta-carotene, it's like your retinol serum, but in a capsule. 
WHEN TO TAKE: One capsule daily, in the morning.
Available here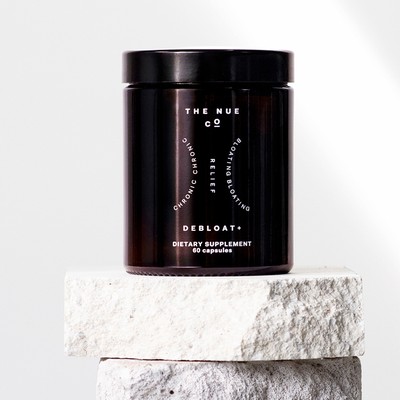 FOR IMPROVED DIGESTION: DEBLOAT+, £45
This enzyme-rich supplement addresses gut health with a tailor-made blend of stomach-loving ingredients. As well as 17 digestive enzymes – which kick-start digestion and help break down your food – each capsule is also packed with liquorice root to help with cramps and bloating, and turmeric, a natural antispasmodic. Studies show the formula can reduce symptoms of bloating, gas and heartburn by 51% in 30 days.  
WHEN TO TAKE: Take one capsule twice daily with meals, ideally your heaviest meals of the day.
Available here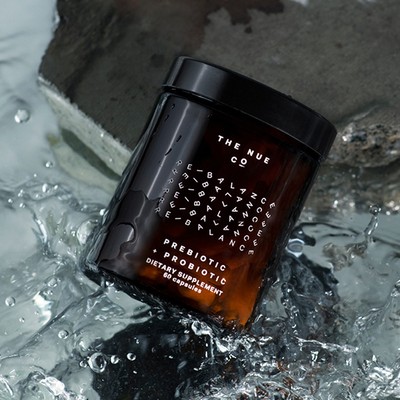 FOR A HAPPIER TUMMY: Prebiotic+Probiotic, £55
Unlike other probiotics, this new-gen formula is made from spores, which lie dormant (so they're shelf stable) until they're activated by the pH of your small intestine, which is exactly where you want them. Prebiotic inulin also helps to stabilise blood sugar and feed the friendly bacteria in your gut, resulting in a flatter tummy and increased energy levels. 
WHEN TO TAKE: Take two capsules in the morning.Available here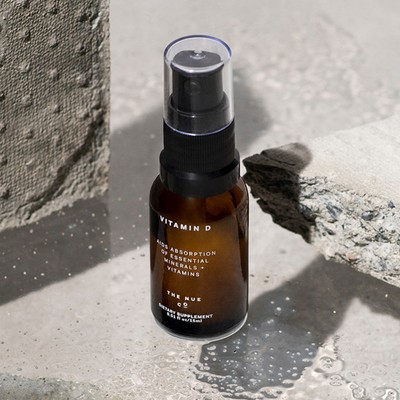 FOR A DOSE OF SUNSHINE: Vitamin D, £15
With increasing studies showing vitamin D – aka the 'sunshine vitamin' – can help support a healthy immune system, it pays to keep your levels topped up, and this sublingual spray is one to know. Made to deliver 375% of your daily RDA of vitamin D, it has a 2.6% higher absorption rate compared to capsules, and will also promote the absorption of calcium, vital for the normal function of muscles and bones. 
WHEN TO TAKE: Spritz three sprays under the tongue daily, morning or evening.Available here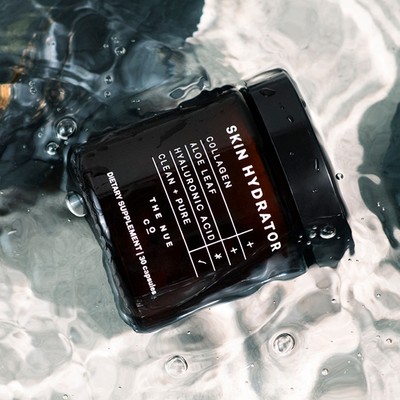 FOR A GLOWING COMPLEXION: Skin Hydrator, £30
With hydrolysed collagen to supercharge skin's moisture levels and reduce the appearance of fine lines; hyaluronic acid to plump the skin; and astaxanthin, a powerful antioxidant derived from microalgae, to reduce age spots and smooth skin's texture, this complexion-perfecting cocktail is an industry favourite. Aloe vera also works to brighten and soothe the skin from within for a luminous glow.WHEN TO TAKE: Take every morning with water.Available here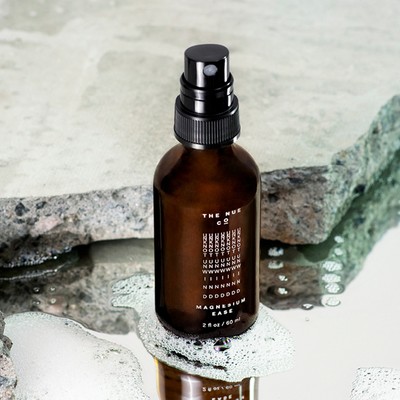 FOR SORE MUSCLES: Magnesium Ease, £20
Did you know up to 80% of us are deficient in magnesium, a vital mineral involved in over 300 bodily functions? Delivering an impressive 45mg of magnesium in just three sprays, this intelligent formula is your fast-track to better health, proven to be five times more effective than an oral supplement. It also contains arnica and lavender to further ease tension.
WHEN TO TAKE: Spray directly onto skin before bed as a sleep aid or post-workout to aid recovery.
Available here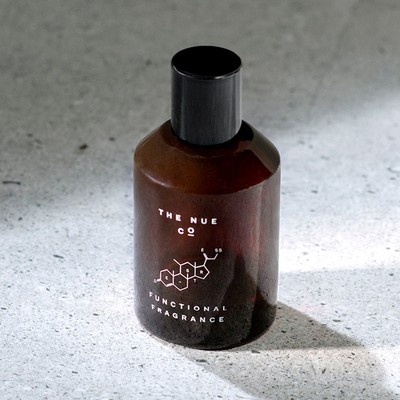 FOR INSTANT STRESS RELEASE: Functional Fragrance, £85
Proof that not all supplements need to come in capsule form, this clever fragrance has been formulated to alter your emotional state and actively reduce cortisol (i.e. stress) levels. A woody blend of green cardamom, iris, palo santo and coriander, it's the fragrance you didn't know you needed.
WHEN TO TAKE: Spritz throughout the day as needed, taking deep breaths as you go. 
Available here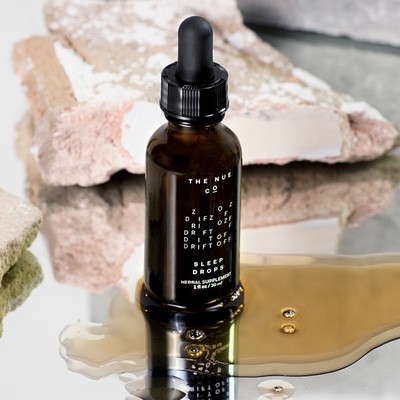 FOR A DEEP SLUMBER: Sleep Drops, £40
Whatever stops you from switching off in the evenings, this heavenly blend of valerian root, passionflower, catnip and chamomile will calm and repair the nervous system, helping you fall and stay asleep without any drowsiness the following day. 
WHEN TO TAKE: Place directly under the tongue around 30 minutes before bedtime.Available here
The start of a new season is an ideal time to assess how your current routines and habits are making you feel, but it can be tricky to know where to start. The Nue Co. offer monthly tailored programmes to take the guesswork out of building a routine and make sticking to a plan simple and achievable, because it's always better when you have a strategy and the best results are seen when supplements are taken consistently. Get your favourite formulas delivered directly to your door, without any hassle, and you'll get 20% OFF your order when sign up to a subscription. 
Your personalised plan will be sent to you monthly, and on-going support is on-hand from The Nue Co.'s team of experts. The Nue Co. is offering a further 20% OFF subscription plans until the end of January, and SheerLuxe readers can get an exclusive 20% OFF one-time purchases this month with the code SHEERLUXE20. Visit UK.TheNueCo.com.
DISCLAIMER: We endeavour to always credit the correct original source of every image we use. If you think a credit may be incorrect, please contact us at info@sheerluxe.com.