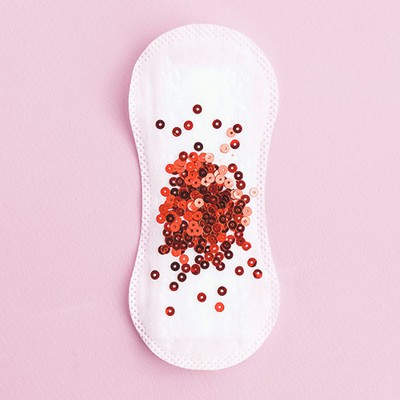 These New Products are Improving Period Pain

Once upon a time, popping a Nurofen and hugging a hot water bottle was the solution to soothing Mother Nature's monthly pain, and if that failed, well you'd have to grin and bear it. But now, severe menstrual cramps are set to be history thanks to new, physical remedies that are effective and surprisingly discreet. Here, we reveal the fab four that recently piqued our interest.

Laced with CBD (yep, cannabidiol oil strikes again) and lavender oil, this dinky formula has been designed to soothe the muscles that usually spasm during your period. Whether you rub a little over your stomach or on your lower back, you can expect to feel calm and relaxed within minutes. The co-founder even suggests putting 2-3 drops onto the end of your tampon just before using it – but if that's a slightly daunting prospect a couple of drops into your bath is just as direct and effective. So far the reviews are very impressive too - who knew an oil could be so diverse? It's also worth googling this brand for the impressive work they do, providing menstrual education and access to products for girls in Zambia, along with their niche organic tampons.
We tried this and despite the fact we felt like we had nicotine patches on, the results were amazing. The patches themselves are also relatively small and stick firmly, so you'll never have to worry about it landing on the floor during your commute or in the office. Menthol works to block nerve impulses from pain receptors while eucalyptus oil eases tension thanks to its anti-inflammatory powers - you'll feel the tingly results almost instantly. Of course, everyone's pain threshold is different, but we didn't reach for the painkillers once and would highly recommend giving these a go. 
These are similar to BeYou, but actually heat up when exposed to air. They're also designed to be stuck onto the outside of your clothing rather than the skin, which at first, can feel a bit irritating but you quickly get past it. Think of them like mini, portable hot water bottles tackling moderate cramps in minutes – the heat (albeit mild) can last up to 12 hours too, so you're getting serious soothing mileage here.
FDA Approved and supported by science, this little device has been created to block pain signals between your lady parts and your brain, by delivering mild electrical pulses into your skin. Yep, it's pretty high-tech, and you'd expect it to be for £119. One endometriosis-sufferer said this helped to make her pain much more bearable, while another reviewer said it was completely life-changing. The best bit? Livia are so confident about their results that if you aren't completely satisfied, you have 120 days to get a full refund - making it definitely worth a look if you get debilitating pain.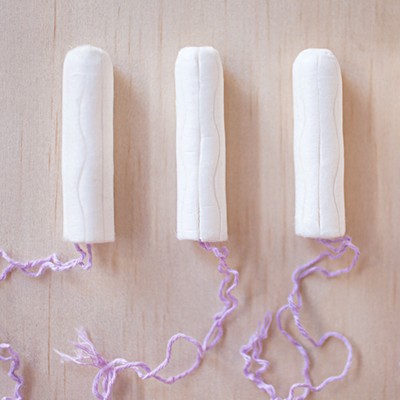 And the one that's giving us good office chat…
Foria Relief Suppositories
These controversial suppositories are currently only in the US but that hasn't stopped them causing a stir over here. So, what's the big deal? Well, the idea is the cannabis formula from these teeny tiny suppositories gets into the body fast, numbing nerve endings in the uterus, cervix and ovaries within minutes. They're not yet approved by the US Food and Drug Administration or tested in clinical trials, but this hasn't deterred people giving them a go, with some even claiming they're better than prescription pills. Despite the brand wanting to expand, it's unlikely we'll see it landing in the UK anytime soon, given the drug isn't legal here. But, give it a few months and we reckon we could see similar launches drop soon…. Just without the legal high of course. It's a talking point if nothing else.
DISCLAIMER: We endeavour to always credit the correct original source of every image we use. If you think a credit may be incorrect, please contact us at info@sheerluxe.com.